If you would like to increase your power and strength, using a regular deadlift can do the job. However, it can be challenging to get into when it is your first time trying a deadlift. Using only regular deadlifts can also prevent varieties on your training. 
There is another type of Deadlift that you can add to your training to get variety. A Trap Bar Deadlift can improve your results and work on different muscles because of their positioning. 
Regular Deadlift vs. Trap Bar Deadlift
There are key differences when it comes to using both Regular Deadlift and a Trap Bar Deadlift. You can find their descriptions down below.
Regular Deadlift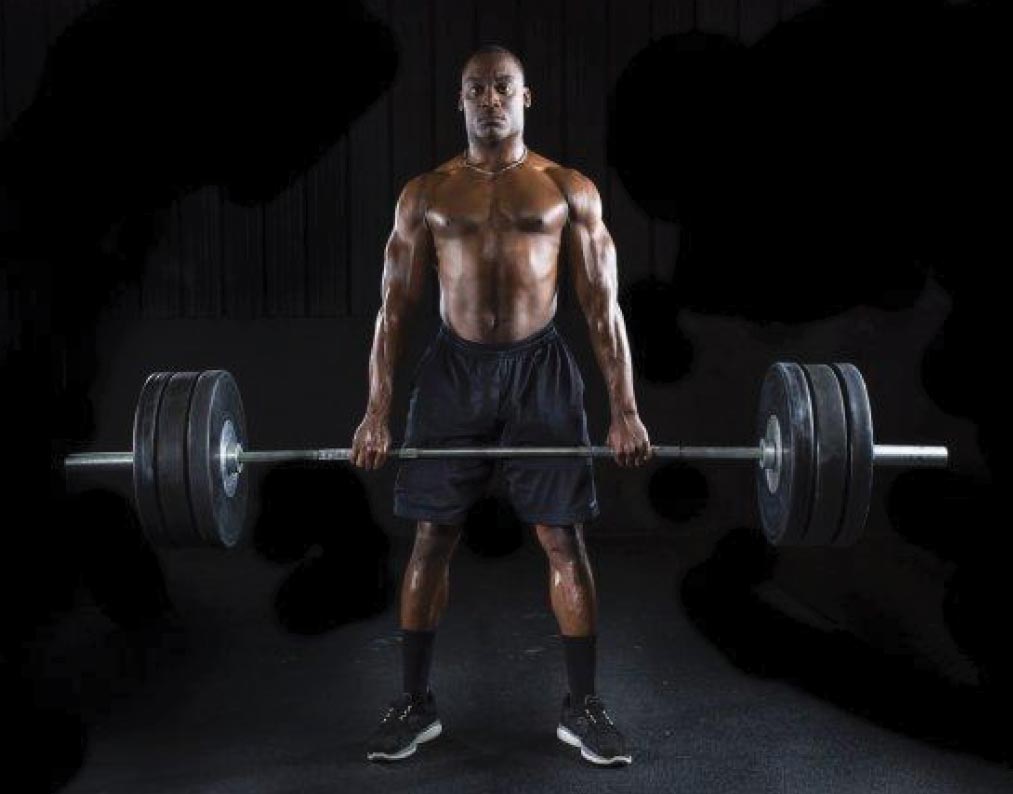 (A regular deadlift is a traditional deadlift that uses bumper plates or barbells.)
The regular deadlift has a key difference with Trap Bar Deadlifts. When using in a regular deadlift, you are putting the weight bar in front of you and then the lifter will bend down and pull the weight up. 
Trap Bar Deadlift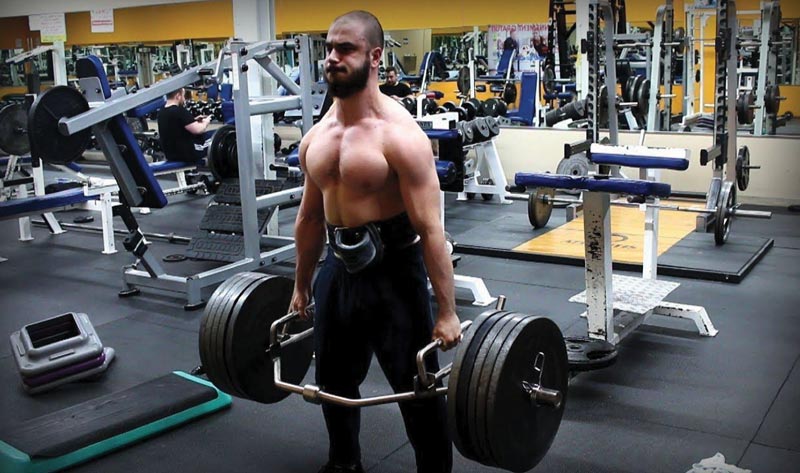 (A trap bar deadlift has an additional hexagonal weight bar compared to the regular deadlift.)
You will notice right away that the Trap Bar Deadlift has an additional hexagonal weight bar. The key difference between a trap bar compared to a regular deadlift is that the lifter starts inside the hexagonal weight bar and lifts the weight up while the lifter is inside. 
Muscles Worked 
Aside from their starting position and appearance, there are differences in the muscle worked for each of the deadlift types. 
Regular Deadlift
When using the regular deadlift, you are using a variety of muscles. During the lift, you are working on your quad muscles and inner thigh. Aside from this, your Glutes also play a big role as well as your Hamstrings. 
Trap Bar Deadlift
The Trap Bar Deadlift targets similar muscles that the sumo deadlift does. Trap Bar Deadlifts focuses on the Glutes, which is responsible for lower body strength and muscle function. The Trap Bar Deadlift can also help build muscle mass on your back muscles. 
Regular Deadlift Benefits and Drawbacks
If you are thinking of using a regular deadlift, you can take a look below for its pros and cons to see if it is the right deadlift for you.
Pros
The regular deadlift works well on targeting your hamstrings and lower back muscles.
Regular Deadlift can also be adjusted according to your body type and stance.
You can use a variety of grips when using a regular deadlift.
It can help improve the strength of your grip. 
You can use Regular Deadlifts for training in competitions.
Easily store your barbell using barbell racks. 
Cons
Regular Deadlifts can be difficult to learn and start.
Using a regular deadlift can pose a higher risk of injury to your lower back.
You would not be able to lift as many weights when you are still starting on regular deadlifts compared to trap bar deadlifts.
Using Mixed Grips can cause injuries if you have an imbalanced posture. 
If you are new to regular deadlifts, you are more likely to hit your shin.
Regular Deadlifts can also have a variety of accessories and equipment you can add to suit your training regimen and skill level. However, starting regular deadlifts can be challenging compared to trap bar deadlifts. 
Trap Bar Deadlift Benefits and Drawbacks
Now that you know the benefits and drawbacks of Regular Deadlifts, you may be looking into using a Trap Bar Deadlift. Below are some of the pros and cons of using a trap bar deadlift on your training session.
Pros
You can lift a lot of weight even if you are a beginner.
It is ideal for beginners to weightlifting.
Using Trap Bar Deadlifts reduces the risk of you hitting your shin. 
Trap Bar Deadlifts puts less pressure on your shoulders, hips, and lower back compared to Regular Deadlifts. 
Trap Bar Deadlifts can also build your quad muscles.
Using Trap Bar Deadlift does not cause an imbalance in your posture.
Cons
Trap Bar Deadlifts do not target your hamstrings and lower back muscles, preventing muscle build-up if you use trap bar deadlifts alone.
Trap Bar Deadlifts can be difficult for short people because it uses a hexagonal weight bar which needs a longer arm span.
Using trap bar deadlifts does not pose a challenge compared to regular deadlifts. 
If you are looking to add a trap bar deadlift to your training, you can look into the best trap bar in the market. These trap bars are heavy-duty and have a high weight capacity. If you are interested in reading more, you can check out this link. 
Conclusion
Both regular deadlifts and trap bar deadlifts do well in targeting different muscles and improving your muscle mass. The key difference of Trap Bar Deadlift is that it has a hexagonal weight bar, and you start by going inside and lifting the weight.