I am an athlete… Oh no no, I am really an athlete… What do you think of when it comes to the image of an athlete? Are they muscular? Lean? Fast? Nimble? Is that really all an athlete is and can be? I think not. Have you ever considered another side of athletics for those who are considered "differently abled?"
My name is Taylor Duncan. I am 23 years of age from the rural-suburban town of Dallas, Georgia, who was diagnosed on the autism spectrum at the age of 4. I had always wanted to play the game of baseball since first watching it on television at a very young age. When I was much younger, I didn't have the capability to play traditional sports due to the many sensory, anxiety, and speech issues I had at the time. With the help of my mother, teachers, and other mentors, I was able to conquer many of those obstacles as I grew older.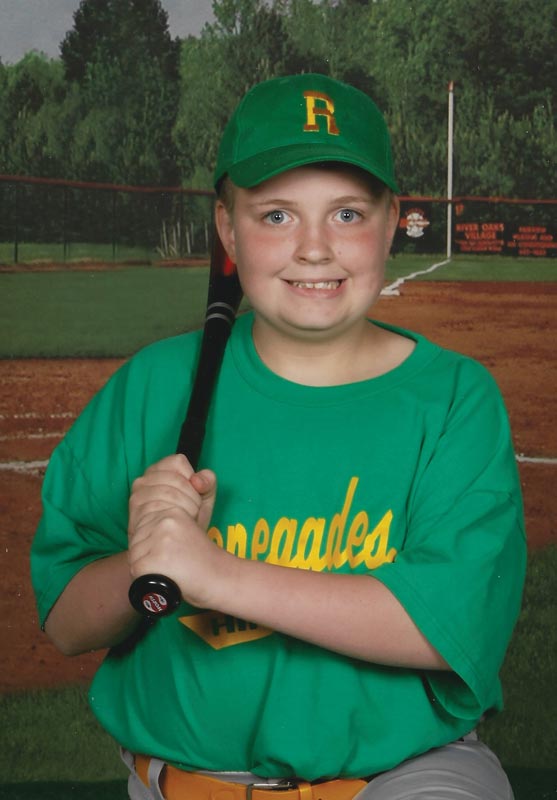 However, I would still face stigma from coaches who wanted me to quit playing due to their preconceived ideas of being an "injury risk" because of "my autism" and lack of prior experience over the others who were given those past opportunities. Many only wanted to bring home a trophy and had the mentality where they had to win at all costs. I had a coach one year who did give me that opportunity to play on a traditional team and to learn many of life's lessons through experience… How to deal with winning and losing with class, how to work with others with different personalities as a team, and many more lessons learned to take with me off the baseball diamond into my personal life. Every game and practice was a great social skill lesson. We lost nearly all of our games, but the entire experience helped me build self-confidence. More importantly, it reignited a passion to continue playing for the love of the Pastime.
In the years since I continued to struggle for that second opportunity to participate. Being from a rural-suburb around 40 minutes west of Atlanta, there were very few opportunities in my community to play recreational sports, much less anything for those on the autism spectrum. Even in the local church recreation softball leagues, it was about winning and not about the fellowship. I faced much more stigma and felt more frustration, and finally decided if I was ever going to have the same opportunities as everyone else, it was time for me to start my own team. After a successful season with recruited players from Craigslist, I decided to further network with those who had played at higher levels across the Southeast region. I participated alongside USSSA and NSA Canada Major level players in Spring Training with the Pros camp in Kissimmee, Florida. Not knowing what to expect, I chose to take every opportunity I possibly could to learn as much as I could. Many took me under their wing for that one week. I learned many more mechanics and connected with many more people that week than what I had ever dreamed of doing. The entire experience was just fantastic. Heading home, I asked my mother, "Why isn't this opportunity available for those like myself who just want to play traditional ball? No adaptations or major rule changes, but traditional ball like everyone else plays?" The idea of Alternative Baseball® was born at that very moment.
After a couple of years gaining more experience in playing and coaching across the Southeast and Mid-Atlantic regions, I felt it was time to take that next step in that mission to provide the authentic baseball experience for other teens and adults like myself who just want to be encouraged to be accepted for who we are, encouraged to be the best we can be and instilled with confidence to accomplish the things we dream to accomplish.
We held our first practice in March of 2016 with around 6-7 players at McEachern Memorial UMC softball fields in Powder Springs, Georgia, where we worked on the most basic of skills: throwing and catching a ball, how to hit a ball, running the bases, etc. Almost none of the players had put a glove on before, much less had any prior playing experience. As the weeks went by, the players improved both physically and socially. They were learning, themselves, how to make plays which required their new skills to communicate with each other and work together as a team. Soon, we started playing actual games. We would have neurotypical players (players not on the spectrum) with varying levels of experience to fill in the remaining spaces in the roster for the day. All players play independently when running the bases and taking their positions in the field. There are no "buddies" in Alternative Baseball®. Our games are played with the classic version of the professional baseball rule-set: 4 balls is a walk, 3 strikes is an out, and 3 outs to an inning's side. Most games are 7 innings, with the occasional 9-inning game at the end of the year. If the game is tied after 7, we play in extra innings and play until either there's a winner or until dusk (because there are no lights at that field).
On November 12, 2016, Alternative Baseball® held its inaugural All-Star Game event as the celebratory finale for the players who attended at least 70% or more of practices and games throughout the calendar year from the first day they started playing. For one day, they had the opportunity to play alongside and against former and current professional baseball players who played for teams across the globe. No restrictions, no adaptations, just the opportunity to showcase what they learned throughout the year against those regarded as among the very best.
Momentum further grew as more participants started signing up to play during the 2017 season. In fact, participation tripled to where there were now enough players and volunteers to split into two teams (which we did at the end of the 2017 season.) Brian Snitker, 2018 National League Manager of the Year would be among those participating in the 2nd Annual All-Star Game that November. By the start of 2018, producers with ESPN, CNN/HLN, and eventually NBC's TODAY called about filming segments for their hit shows and news series. With those segments filmed at various games in Powder Springs and airing throughout the year, e-mails and phone calls started pouring in from those who wanted help starting Alternative Baseball® in their communities across the United States.
As I looked further into expansion, I learned something absolutely stunning that I could not believe. In many (urban, suburban, and rural) communities, parents were asking for more resources for their sons/daughters as many would have to travel over an hour to find something that may or may not fit their needs (depending on where they were diagnosed along the spectrum.) I also learned of a massive shortage today of services available for those who are older than high school age. When Graduation Day rolls around for them and they go up on that stage to collect that piece of paper from the Principal, that's also the day where many of those services that may have been available stop. No longer eligible and with no services to further build their skills for the work and social sectors, many go home never to be heard from again (except on their video game consoles). With the demand, we started the expansion process to start Alternative Baseball® in their neighborhoods where we aim to provide a high-quality program for others just like myself in those communities.
Today, we are starting 30+ new teams across 14 states throughout the country. We are always looking for new players who want the opportunity to form new friendships and gain new skills for life on and off the baseball diamond. We are always looking for volunteer coaches/managers to help us provide this opportunity in more communities across the country (and beyond)!
My biggest lesson throughout every experience: through lifting perceptions and providing new opportunities where there never have been opportunities before, you are not only redefining what it means to be an athlete for tomorrow, you are redefining what it means to become a positive member of society!
So… what are you waiting for!?
For more information on how you can help Alternative Baseball®, please visit www.alternativebaseball.org to sign up to volunteer and/or play for your local club today! Thank you for helping us break barriers! Together, we are powering through perceptions!
---