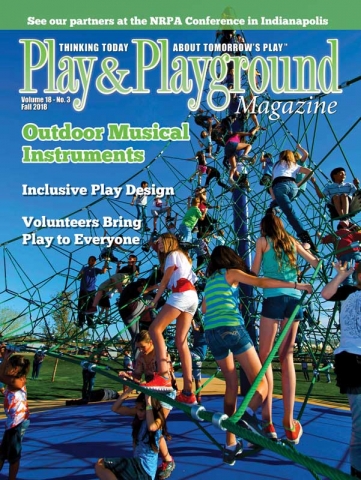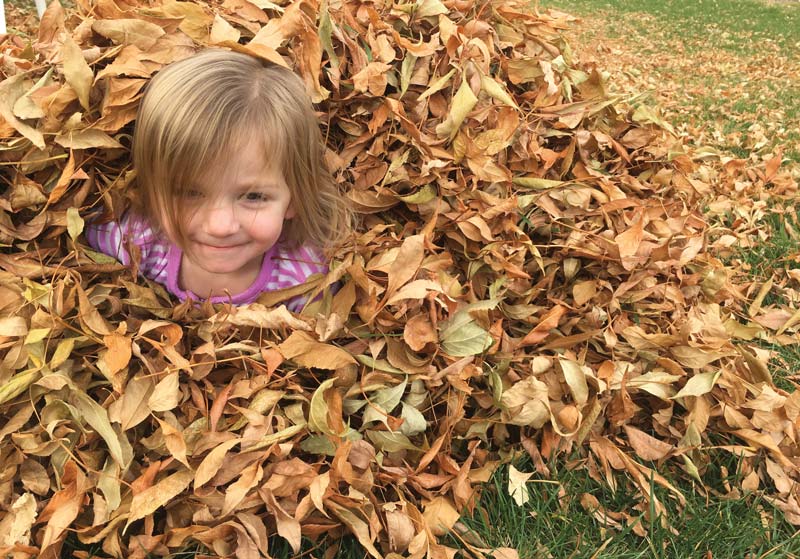 Fall is my favorite time of the year. The crisp air just smells different than any other time. The cool mornings and evenings are welcome after a long hot summer, but the warm afternoons still encourage me to spend time outdoors. I hope that you are also enjoying the outdoors this fall. Perhaps you are playing on some great play structures with your kids or grandkids or supervising a group in a park. Maybe you are touring the NRPA's new park build in Indianapolis. Whatever you're doing, soak in the wonderfulness that is fall.
The articles in this issue focus on playgrounds and play structures. You will read about making play available to people of all abilities and how play helps in childhood development. You will see several fabulous structures created by some of our partners. The cover photo is the Genesis XXL Mast net in Mesa, Arizona. It was designed and built by Dynamo Playgrounds to take the title as the world's tallest mast net/ pyramid net. 
If you are reading our magazine on your phone as you participate in the NRPA conference, be sure to drop by the booths of several of our advertisers, which are noted in this issue. We appreciate all that our partners do for us. Without both advertisers and contributors, we wouldn't have this magazine and website. These partnerships mean a lot to us. The Play Lady feels the same way about her volunteers and interns, and she recognizes their importance in this quarter's column.
Everytime I get a message or call asking for suggestions on who can build or inspect a playground, I am reminded of the service that we bring to the industry and to the public in general. These messages give me the chance to point people to our Professional Spotlight Directory to help them with their park and playground needs. I received an email a month or so ago from someone whose child had used our resources for a school project. These are the reasons that we all do what we do.
In the next month, we will be putting together our 2019 media guide. If you have any suggestions for themes you would like to see us highlight, please send them to me. We've been evolving our weekly newsletters to focus on themes as well as our quarterly magazine. We will continue this evolution next year, bringing even more valuable information to your inbox every week. We look forward to continuing our partnership with all of you - readers, contributors and advertisers.