As one of Austin, Texas' most iconic green spaces and oldest parks, Pease Park is a civic landmark and regional treasure. Unfolding across 84 acres, Pease Park serves as a shaded and lush oasis in the heart of the city – providing residents and visitors alike with an intimate, yet sprawling, natural amenity for picnics and birthday parties, nature walks, recreation and relaxation, and general enjoyment and exploration of the outdoors. Located in downtown Austin between West 15th and West 31st Streets, along Lamar Boulevard, Pease Park is comprised of a series of connected spaces that each has its own identity, character and typical use – connecting Austinites to nature and each other. With family-friendly amenities and open fields for sport spread across its 84 acres, the park is a hub for Austin's trail system and a popular gathering place for all of Central Texas.
In 2008, friends and neighbors of Pease Park formed Pease Park Conservancy (formerly known as Trees for Pease) to ensure that Pease Park remains one of Austin's greatest treasures. As stewards for the park's history and future, Pease Park Conservancy aims to enhance and restore the park, so future generations can continue to use and enjoy this urban oasis. Over the past decade, they have planted and cared for countless trees and native species in the park, organized hundreds of volunteer days, and engaged the community in support of the park.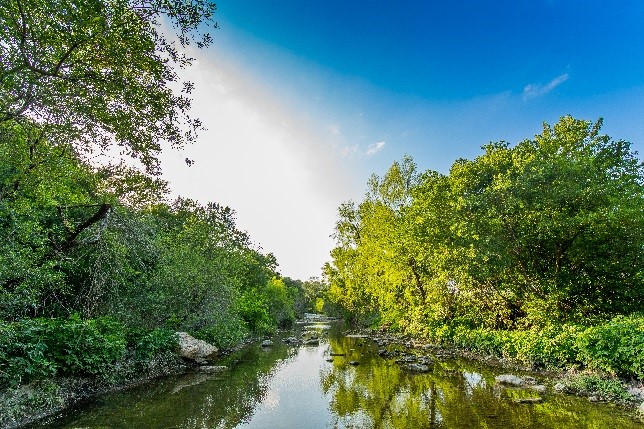 This year, Pease Park Conservancy is celebrating 10 years as an organization with a number of exciting initiatives in the park. In January 2018, they kicked off the year with the unveiling of world-renowned artist Patrick Dougherty's whimsical community art piece, "Yippee Ki Yay." A part of the North Carolina-based artists' whimsical Stickwork series, "Yippee Ki Yay" features woven five hut-like structures comprised of repeated corner shapes that can be explored through the maze-like passageways created by the structures. Constructed over a three-week period with the help of 200 community volunteers and supporters of Pease Park Conservancy, the site-specific installation is made entirely out of locally-harvested saplings and invasive species.  
Pease Park Conservancy plans to end the year with a bang as well, with their 10th annual fall fundraiser – "Past, Present, Pease" on November 1st. At the event, friends of the Conservancy will celebrate an incredible decade of protecting and restoring Pease Park, and they will be treated to an exclusive preview into the future. Guests will enjoy a tented dinner under the stars, with cocktails, a family-style dinner prepared by The Peached Tortilla, live music from Jonathan Terrell, and a live auction in Pease Park's Big Field. This is the first fall fundraiser the Conservancy has held amidst the natural beauty of Pease Park, and it will offer their supporters, neighbors, and friends of the Conservancy the opportunity to celebrate together in this beloved park.  
Past, Present, Pease: Celebrating 10 Years of Pease Park Conservancy