5 Tips to Help Your Child Adjust Better
Remote learning is not a new concept, but it wasn't widely practiced at the primary school level. With the sudden onset of COVID -19, educational institutes have been forced to teach via remote learning.
Remote learning can be challenging for anyone, but it is especially challenging for children. The classroom environment is an essential component of learning for children; without it, children fail to concentrate and take it seriously. Children also miss the social interactions, which are an integral part of conventional education. Some children also complain of struggling to understand concepts online.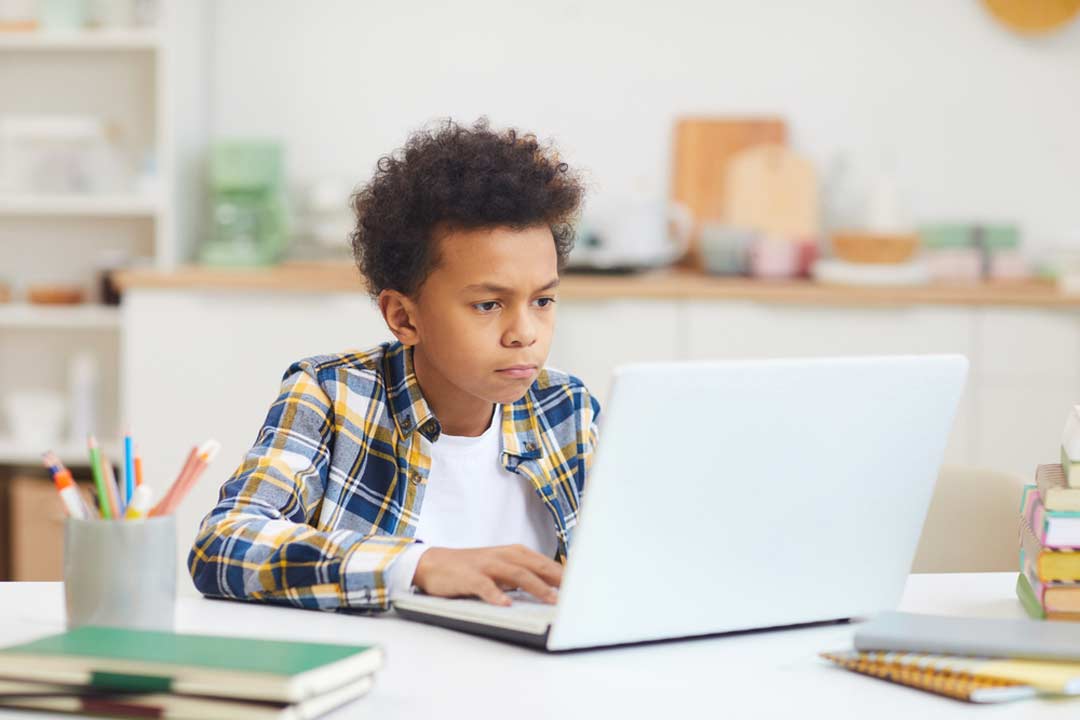 A recently published article in The New York Times highlighted children's experiences with remote learning, including its disadvantages. Some of them say that lack of proper classroom structure makes them less interested in studies, while others say that communication is slow between teachers and students. A minimal number of children say that they are happy with learning at their own pace.
Not only teachers or children, but remote learning is not easy to manage for families as well. Parents not only have to sit with their children to make sure they attend their classes, but they also have to be more involved in the teaching process as well. 
If you are also a parent of kids, who does not like in-home schooling, do not panic. This article presents 5 excellent tips to help your child adjust to online learning. 
They are: 
Set a Schedule
Children do best only when they stick to a schedule; otherwise, they get lazy. Therefore, ensure that your kids have the same routine they did pre-COVID. Most schools have kept the same timings for remote learning as they did for a normal school day to keep children motivated. 
Setting a learning schedule for your children is the first important thing that a parent should do. A guardian is advised to set the schedule somewhat similar to the" school schedule" so that it can be easily implemented and adapted. 
But there is no hard and fast rule; a schedule can be set according to the preferences and other commitments on the parent's end. When you find out what is working best in your home, stick to it. 
Setup a Remote and Clean Learning Area
Giving your child a dedicated learning area is essential, especially if some members of the household are working from home, or multiple children are taking online classes simultaneously. What you can do is dedicate a specific corner of the room for studies so the child can take their class without disruptions and distractions. It will also create a demarcation between school time and leisure time, so the child gets in the learning mind frame when they step into their school area. 
If you do not have a separate room, you can use a tall bookshelf or a curtain/sheet hanging down from the ceiling to create separation. Additionally, provide your children with ergonomic furniture that can be adjusted accordingly to the height of a child. This is not possible with your normal wooden furniture. But if you cannot buy ergonomic furniture, you can use pillows or seat boosters on the bottom of the chair so that he can reach the table.
Finally, it is critical that you provide a clean learning area for your children. Studies show that a clean environment improves concentration and memory; therefore, it is better for the child if the learning area is clean. Cleaning may pose a challenge for parents during quarantine, but take help from helpful cleaning tips and hacks to maintain a clean house without much effort. 
Give Short Breaks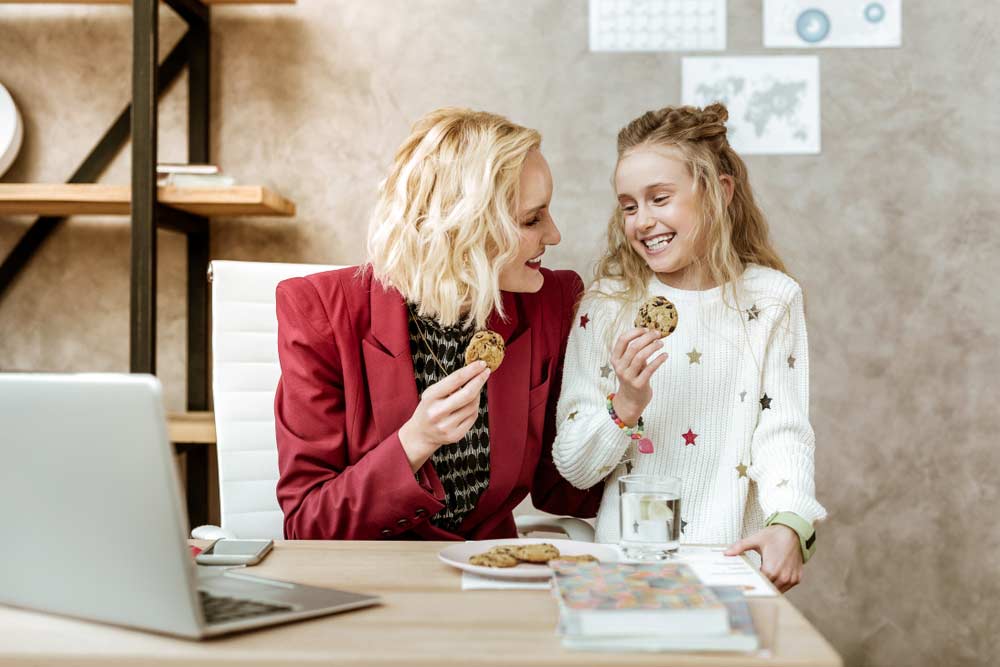 The conventional schooling system gives strategic breaks to children so that they can relax or eat their snacks. While learning from home, give your child short breaks. Don't make them sit for long hours, and expect them to behave like adults. 
You can coordinate with your child's school management to determine when it is best for them to take a break for playtime or snack time. The best part of remote learning is that feeding your child is also easy. 
Your child will also enjoy various options of snacks throughout the study time. You can give him fruit or vegetables, crackers, snack bars, a glass of milk, or even yogurt. Eating or munching will give your kid's brain and body the required level of energy required for more focus on studies.
Help your Child in Communicating with Teachers
As mentioned earlier, most children are not happy with remote learning as they find it difficult to communicate and coordinate with their teachers and school management. To keep them motivated, help them get in touch with their teachers and coordinators. What you can do is to check for the daily messages coming from the school, teachers, or other students and reply if necessary.
Some children are struggling because teachers cannot give them individual attention, as they did in the conventional classroom. If that is the case, coordinate with the teacher and schedule one-on-one time with the teacher at least once a week. 
Be Involved 
Last but not least, don't let your child struggle alone when it comes to remote learning.  Make it a routine to ask them about their daily classwork and assignments. Also, take an interest in their stories and experiences they are sharing with you. Doing this would help in building a stronger relationship with them. It will also encourage them to do their school work more carefully and passionately. 
These are some typical questions you could question your child:
What was the topic of learning in today's class?
Which teacher took your remote learning class today, and how did it go?
Do you need help with any of your assignments?
Did you get any messages from your teacher or school management?
Which courses are difficult for you to learn through remote learning?
Is there anything funny about today's class?
The Takeaway
Remote learning is not only difficult for teachers and children but also for the parents as well. Parents find it challenging to keep their children engaged and motivated during remote Learning, especially the younger kids. But education is something that cannot be compromised.
If you are finding it difficult to keep your children engaged, the first thing they should do is to set up a schedule for your child. Next, provide a remote learning station to your child and engage with them daily to get to know what is going on and if they need your help.