I attended the USPlay Coalition conference - The Many Faces of Play - this year, for the first time, and I loved it! Those of you who have attended understand why I feel this way. I highly recommend this conference to anyone interested in play.
As the editor of this website and our magazine, I had multiple reasons for going to this event. I wanted to meet the many contributors who would be there. It is always great to personally meet people with whom you've only interacted on the phone and computer. I wanted to make new connections with people in the play industry. I wanted to learn more about the benefits of play so that I may do my job as the editor better. I was thrilled on all counts.
This year's theme touched on how everyone plays, regardless of age, race, nationality or ability. The participants covered a wide range of the play industry, from educators and researchers to manufacturers of equipment and practitioners of play. Everyone had something to offer and something to learn. That is the beauty of play! This particular conference is geared toward fun. Several people mentioned how this event differs from others that are focused strictly on research.
Even with the light-hearted attitude of the organizers, this subject matter covers some heavy stuff. From the efforts often required to create play spaces that include people of all abilities, to acknowledgment that people of different racial backgrounds have had to fight for equal opportunity to play, this conference shared difficult subjects in a positive manner.
One of our contributors, Ya'ara Bashan Haham, presented her translation the Secret Language of Play, including "nutrition labels" for various play activities so they can be prioritized within one's day. She also taught us some traditional Israeli games during our afternoon outside. I really liked the round hopscotch which I plan to teach my granddaughters.
Another of our contributors, Pat Rumbaugh, won a prestigious award for her years of dedication to play. She also gave a great presentation about hosting intergenerational game nights in her community, with tips on how to set one up in other communities.
The great keynote speakers included Steve Gross of the Life is Good Kids Foundation telling us about optimism. Anya Kamenetz of NPR gave us some great insight on getting benefit out of screen-time because it is here to stay. Darryl Edwards led us in some primal play activities to wake us up in the mornings. We interacted with a couple of panel discussions on The Many Faces of Play and the impacts of race on play.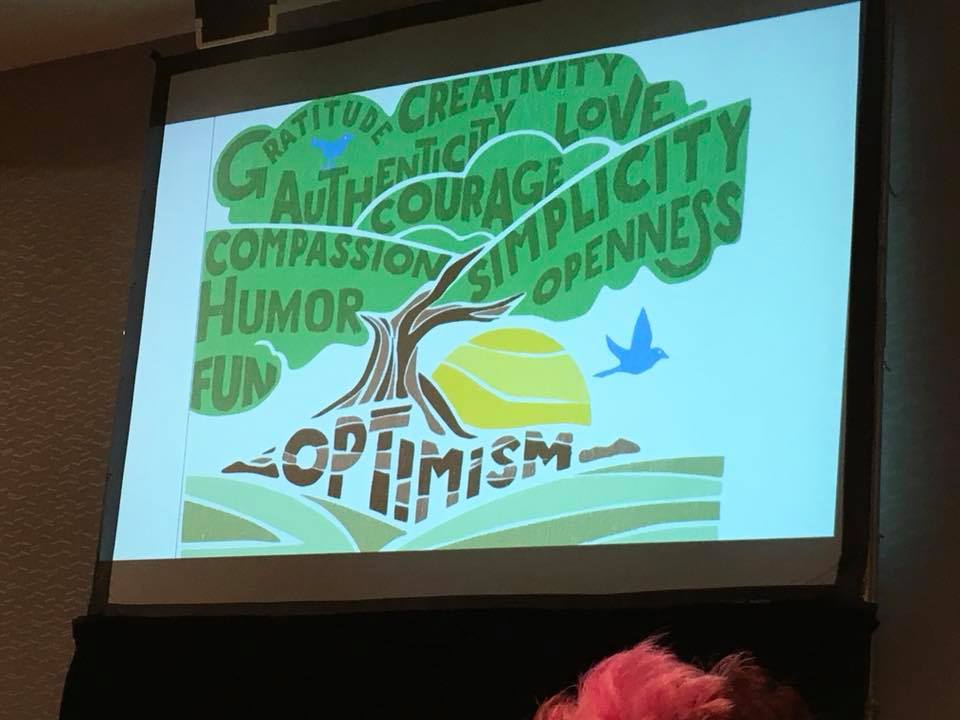 Next year is the 10th anniversary. The team is planning an extravaganza that you do not want to miss! We will bring you more information from this conference as well as planning updates on the next throughout this year.
Thank you to Stephanie and the USPlay Coalition for having me. I look forward to the next conference.