As a person who loves the 80's, I always enjoy the movie " Top Gun", which stars Tom Cruise, and the song "A View to a Kill" by Duran Duran. But, when I started working full-time in the playground industry, I learned about top views.
A top view is a document that diagrams a playground as if you were looking down on it from above. I used to call the top view,  a plan or a blueprint, but now I have learned the proper lingo.  
The top view includes the following information: the playground manufacturer, the address, the date of the plan, the size of the area, and the designated age group of the children the playground was designed for. 
As a playground inspector, the top view is the key document to request before beginning a safety inspection. The top view also assists when repairing a part, replacing a component, or adding onto a playground. If a serious accident or insurance claim occurs at the site, the top view would be a useful document to locate for the accident investigation.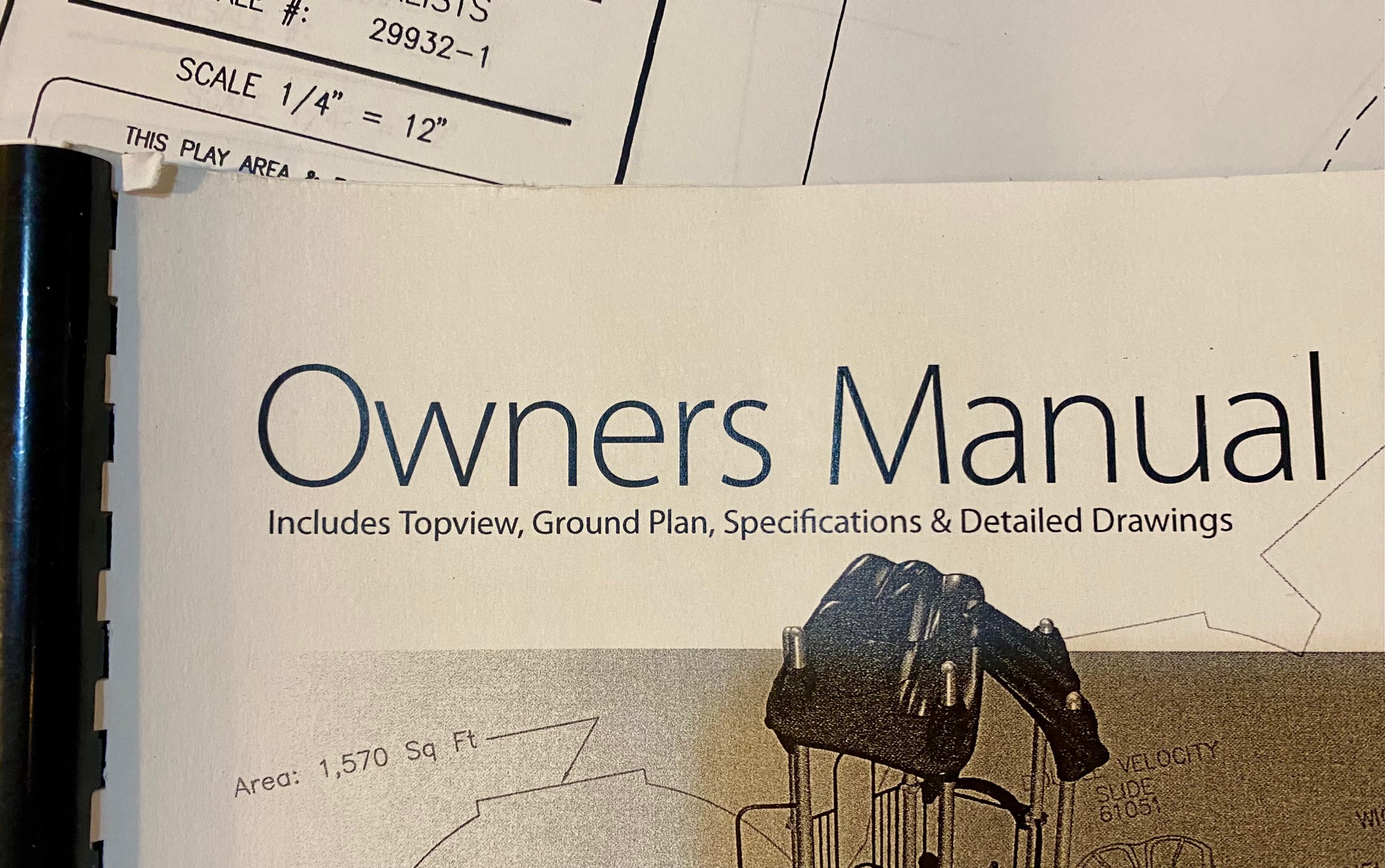 Unfortunately, many playground owners or managers cannot always get their hands on this document, which is one of the numerous papers provided by the manufacturer at the time of purchase and installation. 
Sometimes, one can contact their playground salesperson at a later date or search through old e-mails to locate a copy. Also, be sure that you save the final version of the playground that was actually installed, not the earlier options that were only under consideration.
Top views are an important document to keep track of, reminding me of the band, Simple Minds, and "Don't You Forget About Me" from the "Breakfast Club" movie. Long live the '80's!