­Summer keeps heating up. July 2006 was recorded as the second hottest summer for the United States. In fact, overall, January through July of 2006 was the warmest seven months of any year since record-keeping began. More than 2300 temperature records were broken during that seven-month span.
Ninety-eight degrees with 95 percent humidity is WARM. I found myself in this kind of weather a number of times this summer and when I spent a week in northern Colorado – hoping to get a reprieve where temperatures are usually cool – it was 104 degrees.
The summer has been so warm that Mayor Bloomberg of New York City declared a "heat emergency."  In response, the city opened hundreds of cooling centers and even hundreds of more spray showers for the people of New York to cool down.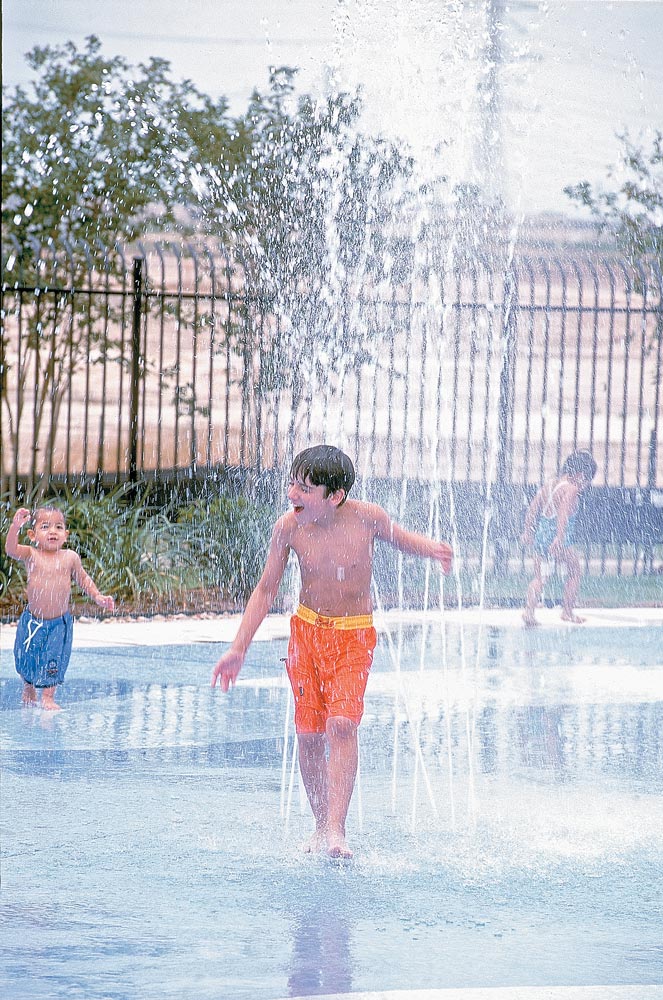 Scientists say, "Future heat waves will become more likely and progressively more intense." It looks like it's high time communities to take a serious look at incorporating spray parks and water parks into their park systems.  
Water play is a tradition in America. Cities and town are often built where they are because of their proximity to water. When I think of my home state, Idaho, nearly every town I can think of is built near a river, so finding places to recreate right on a stream bank is natural. Rural America is known for water play at local lakes, reservoirs, and rivers. And in response to the increase in the temperature, we will continue to see increased water recreation directly managed by planners and developers bringing in water features like spray grounds and water parks to communities of every size.
Swimming pools, a tradition in most communities, fulfill a public need. Cities and towns do what it takes to keep them open. Adding a spray park or a water park to an existing pool or park playground makes good sense. Besides cooling down the neighborhood, spray parks add variety and uniqueness to the park.  Today there are dozens of companies that can help with a basic misting system or an elaborate water area that even has interchangeable spray features that make the park fresh all throughout the season.
With record-breaking temperatures and scientific projections of warmer world climates, maybe it's time for your community to take a dive into the next wave of recreation: spray parks and water parks – the way for residents to cool down.