More focus on standardized testing in recent years has unfortunately meant less time for recess in some schools across the country. For example, according to the 2016 Shape of the Nation Report, only 16 percent of states required elementary schools to provide daily recess.
Despite some school boards and law officials saying "no" to mandatory recess, the research says, "yes!" According to recess expert Olga Jarrett, "given the strong evidence suggesting recess meets so many physical, social, emotional, and academic needs, recess for all is a goal worth pursuing."
And that goal is now helping new laws come to fruition. Earlier this year, after previously opposing a bill on recess, Arizona passed a new law requiring every public and charter elementary school in the state to have two recess periods for students each school day.
The International Play Equipment Manufacturers Association (IPEMA) and its Voice of Play initiative went to the source – teachers – and conducted a survey on their perspectives on the value of recess, to further make a case on for the benefits. Among the findings was that each teacher surveyed – 100 percent – said that recess is essential for young students' mental and physical development!
Of the teachers surveyed, 93 percent said that their school currently offers recess for its students. For those who said their school did not offer recess, the reason was that it was either due to additional time being needed for academics due to poor student performance or due to the school day being too short to include time for recess. The survey also said that the average length of recess is 25 minutes per day. This is good news, as the U.S. Centers for Disease Control and Prevention recommends 20 minutes of recess per day. The primary location of recess, according to 87 percent of those surveyed, is outdoors and on a playground, and 89 percent said children are supervised all the time during recess.
About half do not have structured recess (meaning they participate in activities chosen by the teacher or another school faculty). Studies have shown that free play positively impacts a child's confidence, intelligence, and ability to articulate – so more of a reason for more unstructured recess.
What was concerning in the survey, though, was that nearly two in three elementary school teachers frequently use recess to motivate their students, and almost half (49 percent) decrease or take away recess time as punishment for bad behavior.
"Play shouldn't be seen as extracurricular or a form of punishment, or even optional, but rather a right for every child," said Tom Norquist, 2018 IPEMA President.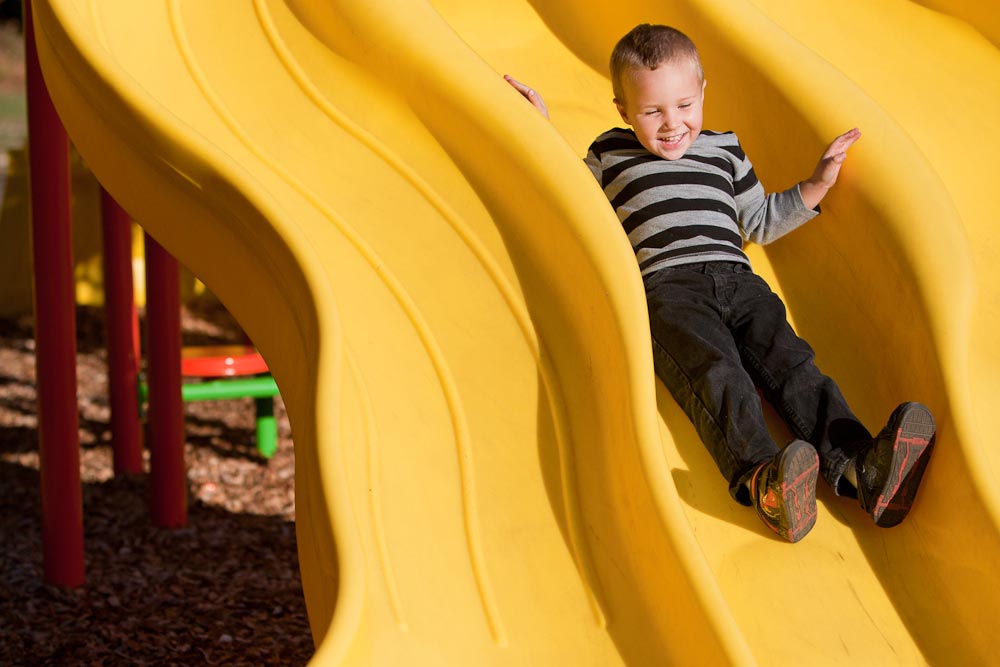 The American Academy of Pediatrics notes that recess is a necessary part of children's development and it should not be withheld for disciplinary or academic reasons. Here are some other top findings from the survey:
In terms of students who tend to behave badly, nearly all the teachers surveyed – 97 percent – agreed that recess improves their behavior.
95 percent agree that recess improves their students' social interactions.
78 percent noted their students are focused and ready for their next lesson when they return from recess.
Across the U.S., bullying remains an ongoing issue. In the recess survey, 67 percent of the teachers said at some point, they have observed this behavior among students, including 38 percent before recess, 55 percent during recess, and 39 percent after. According to StopBullying.gov, between one in four, and one in three U.S. students say they have been bullied at school. Among the teachers in the survey, 64 percent agreed that recess reduces bullying. One step closer in the fight against bullying!
The playground is a complex social network where kids learn valuable everyday life lessons about interacting with others, social norms and independence, all while gaining important relationship-building skills. It's important to continue making the case for recess, so children everywhere can benefit from its value.
To learn more about the survey, click here.

About IPEMA and the Voice of Play
The International Play Equipment Manufacturers Association (IPEMA) is a non-profit, membership, trade association that represents and promotes an open market for manufacturers of playground equipment and surfacing. Its Voice of Play initiative promotes growth in the quality and quantity of children's free play and the use of playgrounds. By providing information and resources, the Voice of Play's goal is to increase education and awareness about the many benefits of children's play, including the development of critical physical, emotional, social and cognitive skills. Visit voiceofplay.org to learn more.

Sources:
http://time.com/4982061/recess-benefits-research-debate/
https://www.azcentral.com/story/news/politics/arizona-education/2017/03/16/arizona-school-recess-bill-floor-vote-away-ducey-desk/98640636/
https://www.playworks.org/wp-content/uploads/2017/09/US-play-coalition_Research-based-case-for-recess.pdf
https://www.cdc.gov/healthyschools/physicalactivity/recess.htm
http://pediatrics.aappublications.org/content/pediatrics/early/2012/12/25/peds.2012-2993.full.pdf