It's the start of another New Year and many people are still formulating their resolutions: eating healthy, exercising more and spending less time in front of the television are just a few of the most popular resolutions to adopt. With technology becoming almost a permanent fixture in children's lives, it's important to encourage kids to put their devices down and make their own fun—by going outside to play and expand their minds.
Playtime is critical for children. Just look at all the benefits play provides: Physically, kids are getting the exercise they need and emotionally, they are building confidence and self-esteem. We need to inspire kids now more than ever to play.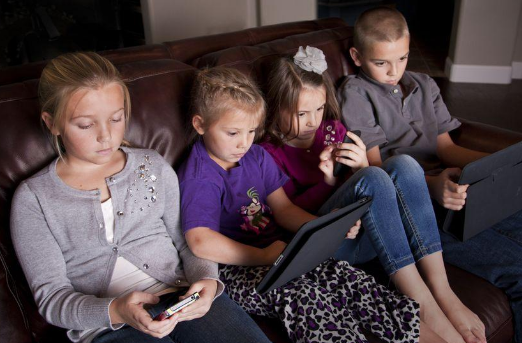 There are several side effects when kids, especially younger than two years old, are constantly using electronic devices and not being monitored to a few hours per day of usage. The President's Council on Fitness, Sports & Nutrition has estimated that kids spend about seven hours a day in front of a screen and only one in three children are physically active every day. Psychology Today has reported that screen time harms children's ability to focus and communicate, as well as hindering the ability to empathize with friends and develop "real-world" connections.
Maybe your children aren't playing video games or staring at a screen all day, but they just aren't getting up and moving around like they need to be. Sitting isn't just bad for adults, it's also unhealthy for kids, too. If your children are sitting for increased amounts of time, it could be affecting their vascular functions. This study explains that after sitting for three hours, girls who participated in the study showed that they sustained "a profound reduction in vascular function," which, according to the scientist, decreased the normal widening of blood vessels by as much as 33 percent. Luckily, the girls' arteries made a rapid recovery from sitting uninterrupted for three hours, but it is unknown what the impacts of sitting for so long are day after day.
When children can use their own imagination and ways of doing things in play, they learn to experiment with emotions and how to release emotions, develop skills that allow them to think creatively and learn how things work. Play is important to your children's overall development. Will you make playtime a resolution for your children? Tell us your ideas using #PlayResolution.