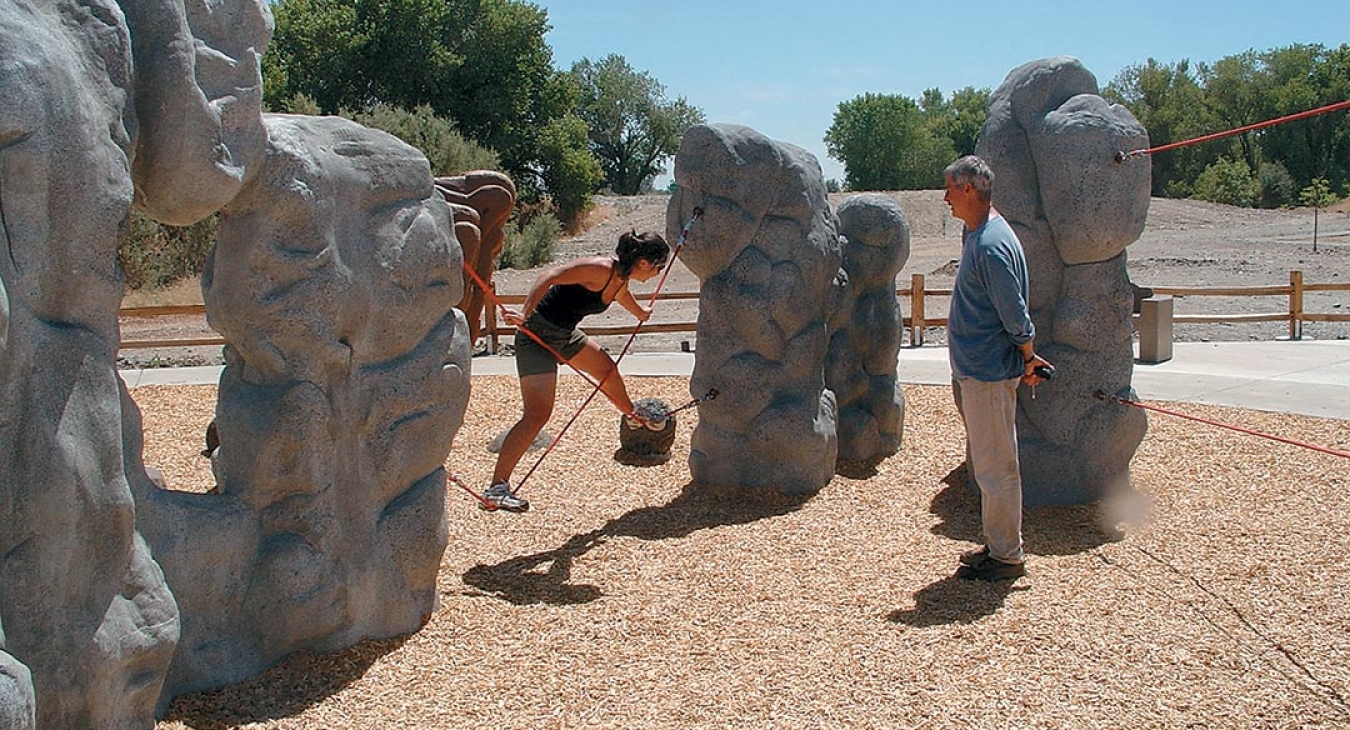 What Challenge Design is About 
What do you think the next big thing will be? Sometimes it's hard to imagine what will come next in the playground industry. There are so many great things out there, and when you're talking about play it just seems that it gets to be more fun all the time. Something that has also been asked is if there is enough challenge for children after the age of eight when it comes to climbing events. There are some great things happening out there with this concept. 
How about the challenge of play? Will we see all the challenge taken out of it? There is a company out there called Challenge Design Innovations, Inc., and that is the focus there. To provide exciting and attractive public playscapes to encourage not only children but families, to be active and enhance health is its goal. Can anything make a person happier than play? Maybe that's in the eye of the beholder, but with most people, a healthy dose of play seems to help. 
Natural play is a part of this. With the Rocks & Ropes Adventure Courses, Challenge spaces where dynamic movement is encouraged on these highly textured, large-scale venues of fun. Don't forget the social value of climbing too. Sometimes it's merely the interaction of climbing next to someone, but it can go as far as learning to play together and occupy close proximities and learn to navigate together. It's not always a solo activity. 
These courses have fitness benefits as well including core stability, the efficiency of movement, proprioception, joint stability, balance, improving posture, flexibility, and the increase of range of movement.
These are also easily installed. In fact, a typical installation would be about five days in total. Rocks & Ropes Adventures Course are manufactured with PolyFiberCrete. The texture rivals even the best natural stone from places such as Hueco Tanks, Texas. It provides high traction, but at the same time is non-abrasive. 
This isn't just a place to climb, it could be used as "adventure programming" where the individual can increase self-efficacy, self-esteem, hope, and leadership skills, and even help change moods. A group could utilize it as a team-building venue as well concentrating on trust and cohesiveness. It's also a great way to encourage and nurture personal growth, teach mental focus and concentration as well as develop group participation and cooperation. These courses are a great way to foster a relationship with the natural world and enjoy all the benefits nature and climbing have to offer.