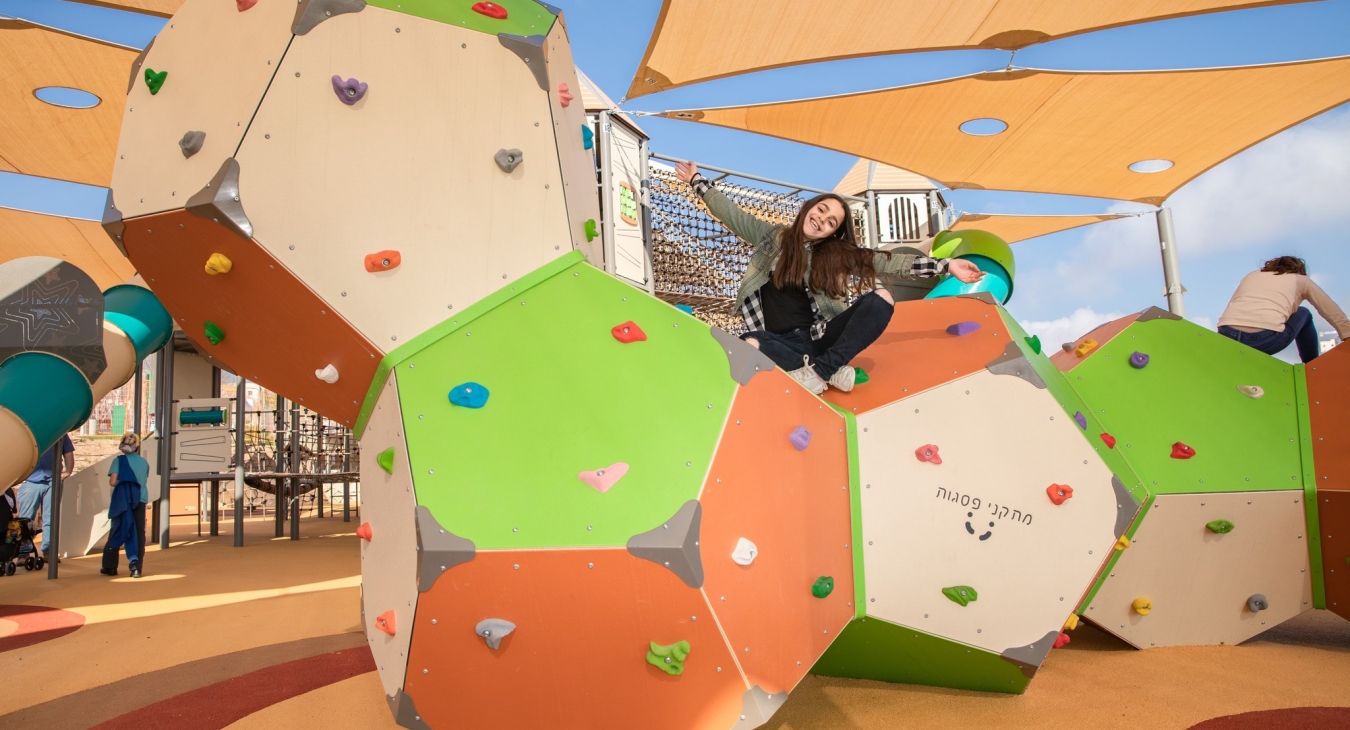 Playgrounds should be many things; fun and challenging, a place to develop physical and social skills and self-esteem- and yet also be safe and affordable. Psagot Playgrounds offers comprehensive solutions for public spaces, manufacturing high-quality playground equipment, outdoor musical instruments, street furniture, and shading solutions.
Everything here is done under one proverbial roof, from innovative designs (we have won the prestigious Red Dot Award) and engineering, through production. Our lead times are short, our prices are competitive, and we are IPEMA-certified. Yes: We take pride in our work. There are no excuses. The buck stops here.
With thousands of playground projects completed over the course of more than two decades; from multi-million dollar projects to the smallest, simplest playgrounds, we hope that your kids and you will get to enjoy our products just as our kids and grandkids do.