Maybe you just moved into a new house, or perhaps your babies are starting to walk and they are ready to explore the outdoors. Whatever your case may be, you need a kid-friendly backyard to keep your children happy and occupied. The obvious addition would be a play structure or a swing set. Every kid loves those. Those are great to have in your backyard, but there are more simple solutions if that isn't pragmatic for your situation. Here are some simple additions and adjustments you can make to your yard to transform it into a kid-friendly environment.
Tree Fort
Make a tree fort! Obviously, you have to have a big tree to build one of these. It doesn't have to be elaborate. Even just a board to sit on under the shade of the tree that the kids can call their own would be appreciated. You can start there and add on to it later. If you don't have an adequately-sized tree, make a fort on the ground instead. It can be the kids' clubhouse or "secret" getaway.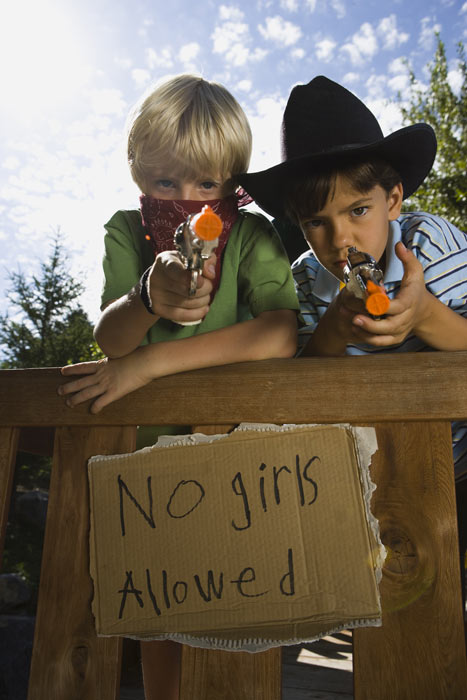 Tire Swing
You can add a tire swing to your fort, or make one instead of a fort. Your kids will scream with delight as they swing back and forth on this simple creation. Old tires can be found littering many communities, or you can keep one of your own after getting new tires. Use a rope which does not splinter made of synthetic fibers such as nylon. The tire can be attached vertically or horizontally, depending on how much work you want to put into it. Make sure the arc or each swing is free of other trees, fences, or structures. Be aware of possible health effects of tire rubber exposure.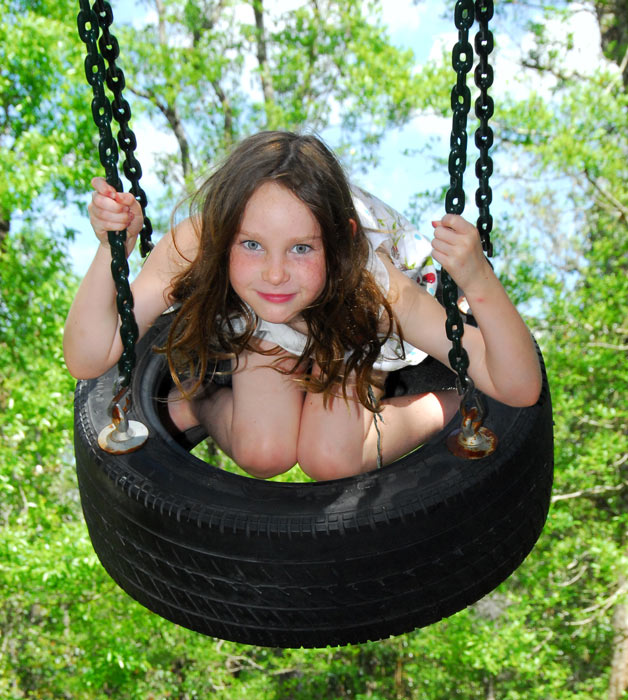 Tic Tac Toe Board
If you have recently cut down a tree, use the stump to create a tic tac toe board. You will need to make sure the surface is flat and smooth. Paint the lines or use a wood burner to permanently mark them. Play pieces can be made with rocks and painted to look like bugs or animals. When your children outgrow this game you can grind the stump or use it for another creation.
Designated Play Area
If you don't have the trees for the above plans, or if you just want to keep it simple, designate a play area in your yard. It will be good for you and your children. It can be their space, and it may mean their toys and games won't be in your space. Add some fencing around the play area. Make a spot for the family dog for when he joins your children outdoors. Add plants which can provide shade. Big-leafed bushes and evergreens such as arborvitae provide privacy as well as shade.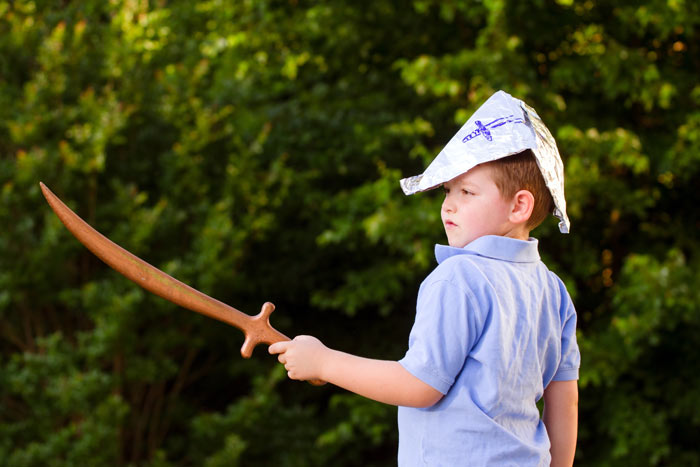 Family Garden
Create a garden in a space which gets good sunlight. Let the kids pick out fun things they like. Strawberry plants are quite hardy and they will come back year after year. Zucchini squash is fun to grow. The plants get quite large and produce big flowers. The squash themselves can be over a foot long! The kids will probably like growing them more than eating them. Pumpkins are much the same as zucchini, but they need quite a bit more space. Only grow these if you have a suitable backyard, as the plants will take over large spaces. Sunflowers grow quite tall and produce big flowers with edible seeds for kids and squirrels alike. Make a circle of sunflowers and your children will have a fun place to hide or play. Snap peas grow quickly and are fun to eat while playing outside. You will need a structure for them to grow on such as a tomato cage, or a string fence.
Sandbox
Sandboxes can be purchased in colorful and interesting shapes. Some are made to look like giant turtles or other animals. Specially designated "play sand" can be purchased at most home improvement stores. You can also make your own sandbox if you are handy, or you can incorporate natural items to create one. Large smooth rocks can be positioned to contain the sand. Add shovels and buckets and whatever toys you don't mind getting sandy. Children will play in a sandbox for hours.
Chalkboard Wall
If your yard is fenced in, consider adding a chalkboard on the inside. Purchase a chalkboard or add chalkboard tiles. Another option is to buy chalkboard paint. Just check to make sure the chalkboard material will adhere to your fence's surface. Affix a plastic bucket or another container to hold the chalk. Let your children's creativity determine what happens next! Listen to your kids for ideas. They will have many from other friends' yards. Age and ability need to be taken into consideration when adding activities and play structures. But it doesn't have to be difficult. A few simple additions or changes here and there can help transform your boring adult backyard into a safe and fun kid-friendly environment.