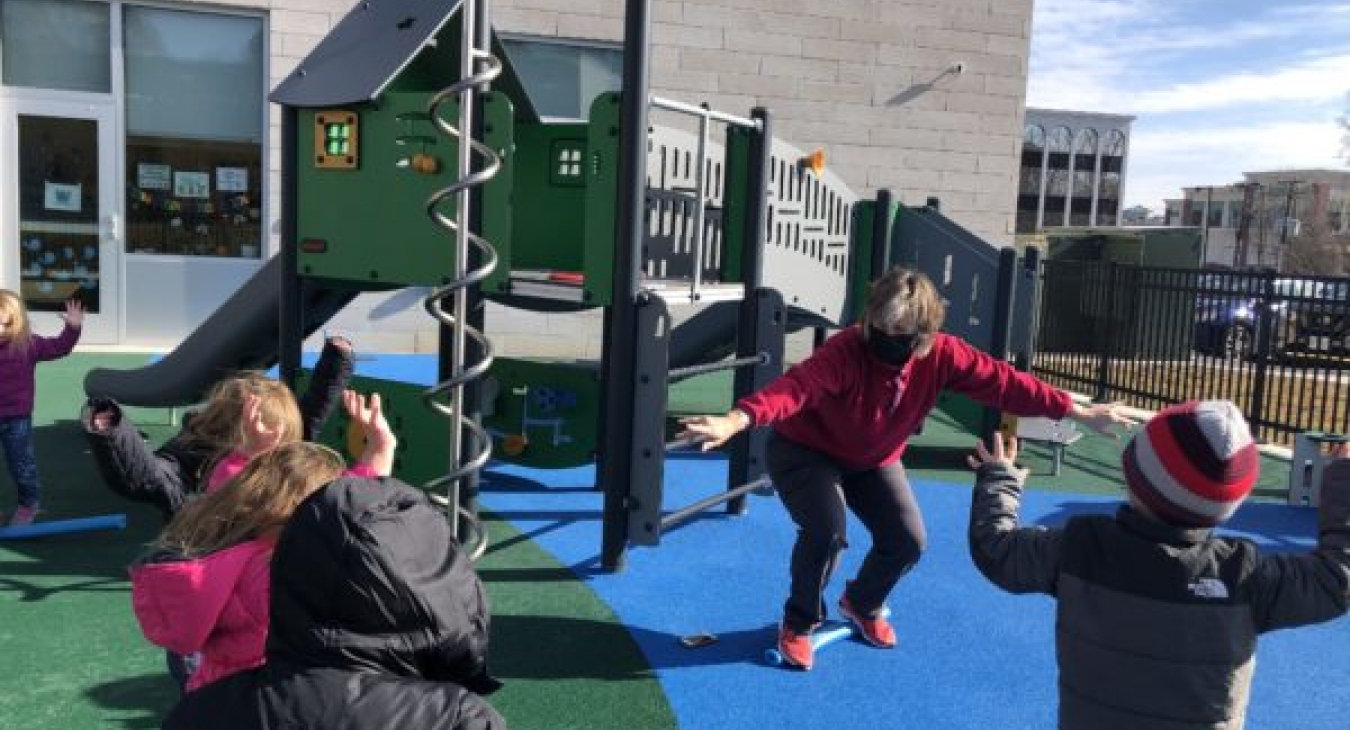 Pop, Hop & Rock™ has been designing and delivering youth fitness programs to rave reviews and big smiles for more than 20 years in Richmond, Virginia.  After years of building a successful business getting kids moving, it was time to teach others the secret to the sauce and in 2021, the Pivot to Play™ Certification was launched to help fitness professionals (and anyone interested!) get kids moving.  
Certified Pivot to Play™ Coaches are experts at play, with a deep understanding of the strengths and skills kids need to become the best they can be socially, emotionally, behaviorally and cognitively in the classroom and beyond.  Armed with proven lesson plans that get kids sweaty and smiling, our coaches know how to get the most fun, with hidden skill development, out of every meeting.
At Pop, Hop & Rock™ we know that Fun is Smart.™. And we know every child is born to be extraordinary.  So we use big body play to help them find their confidence so they can shine.  We knew having fun could lead to happier kids and better grades.  That is why we Pivot to Play™.