This issue of Play & Playground Magazine focuses on parks and recreation. What better issue to include an interview with Julie Boland, of the National Park and Recreation Association. Julie joined NRPA in 2008 and serves as the Vice President of Membership and Certification.  In this role, she develops and oversees the association's membership and certification initiatives. Julie received her Bachelors of Science in Forestry from Purdue University and has been working in the field of parks and recreation since 2000. Prior to her time with NRPA, she served as the Parks Director for the City of Crown Point, Indiana. Julie is a Certified Park and Recreation Professional (CPRP) from the National Recreation and Park Association and a Certified Association Executive (CAE) from the American Society of Association Executives.
P&PM: What is the NRPA and how do you interact with the various state agencies?
JB: NRPA is the leading non-profit organization representing parks & recreation nationwide. We represent Park and Recreation agencies from municipal, through county and regional up through state and sometimes national. We work with agencies in varying sizes, in varying locales, from rural and urban areas. We impact park & rec professionals nationwide, as well as represent the field of parks & rec in many different aspects:  promoting awareness of parks & rec and appreciation of what we have in the United States. At NRPA, we believe everyone deserves a great park.
P&PM: Does NRPA actually lobby for parks & rec?
JB: NRPA is proud to advocate on behalf of parks and recreation nationwide. In doing so, we provide our members with the tools and resources necessary to advocate at the local and national level. As part of our Park Champions initiative, our member agencies host events where U.S. representatives, senators and their staff have a unique opportunity to learn about their local park and recreation department and the programs and services offered. We encourage park and recreation agencies everywhere to join this exciting effort.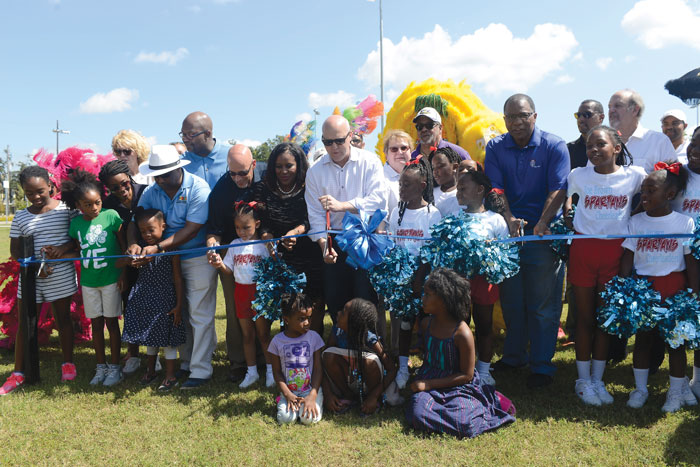 P&PM: What certifications does NRPA offer / recommend?
JB: We offer two professional certifications and two occupational certifications. The Certified Park and Recreation Professional (CPRP) is more for the entry-level to mid-manager professional. It covers a broad spectrum of topics that the entry level CPRP should be familiar with when they enter the field and as they progress through their career. The Certified Park and Recreation Executive (CPRE) is for middle-manager to executive level professionals and covers the topics at a bit higher level for Park and Recreational professionals and the information that they need to have. An example of the difference between the CPRP & the CPRE is the professional will cover the core competency of programming as compared to the executive that will cover the core competency of planning. The CPRP has approximately 5400 certified professionals and the CPRE, a newer program, has a little over 200 certified executives.
In addition, we have our two Occupational Certifications. The Certified Playground Safety Inspector (CPSI) program is designed for professionals who maintain playground facilities.  That may be playground operators, health inspectors, daycare staff, maintenance personnel, waste production managers or installers. We have approximately 7500 Certified Playground Safety Inspectors. That's a two-day course with an exam on the third day. The Aquatic Facility Operator (AFO) program is designed for individuals who operate aquatics facilities nationwide. So that might be an aquatic director, school operator, recreation directors, waterpark directors, homeowner association staff. Anyone who is operating a pool or any aquatic facility. That's a two-day course with exam on the second day. 
One difference between the professional and occupational certifications is that the professional is more self-study where occupational have classroom courses.
P&PM: Where would a playground operator go to get started toward an occupational certification? What training is required?
JB: Visit the NRPA website www.nrpa.org.  There is an entire section regarding certification. Click on certification, then they can find what program you are looking for as well as a wealth of resources regarding what the examination covers, any study & research tools, and information on the courses that are offered. There is a course calendar that shows the dates and locations for the courses and exams. They can narrow it down where the closest offering would be for the course they want. We work hand in hand with Park and Recreation agencies or state associations throughout the United States that offer educational opportunities. Our goal is to try to have sites that are within a reasonable distance to travel for anyone throughout the United States. We've offered classes in Alaska and in Hawaii. Most states try to offer one class and exam each year, but not all can do this. We do highly recommend that people, especially in the business, take the course as well as the examination. I highly recommend that a professional seeking occupational certifications check out the website and go to the course calendar.
P&PM: What are the benefits of getting certified?
JB: Obviously potential employment advancement depending on your agency. Sometimes an agency or employer may be interested in seeking someone that has a certification.  So as soon as you have that certification, it demonstrates your desire to learn and to stay educated. Some agencies provide salary increases with certification.  If you step outside your everyday position to obtain a certification and sit for an examination to achieve that certification, you are demonstrating your ability, confidence, and professionalism to your community as well as your employer.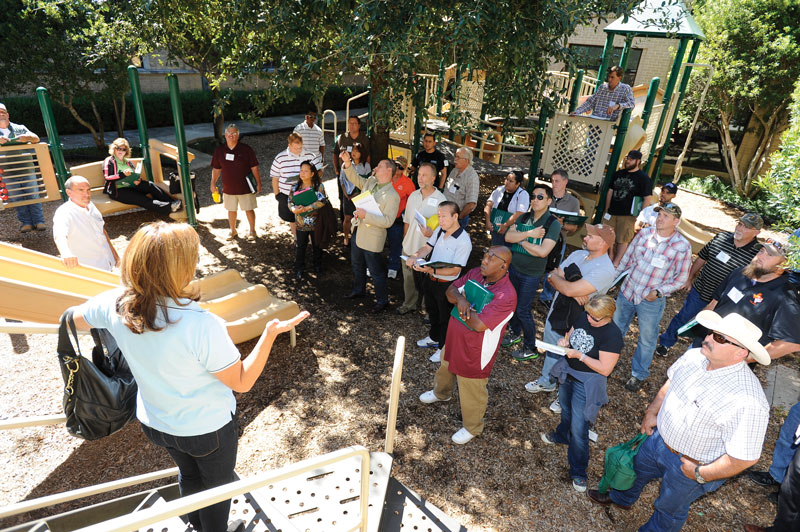 P&PM: What are the benefits to the organization of having certified professionals?
JB: Depending on the agency you work for, laws may come into play. You have the ability to try to minimize the impact of the injuries on the playground. So, therefore, you could be minimizing the risk that involves with play. This is extremely valuable for the recreation agency and the community that these professionals might be serving. Personally, I think the risk management aspect is very important. And just having the community's awareness that your organization employs certified professionals shows that your playgrounds are being inspected and brings a higher level of confidence in your agency by the community. I think a lot of it comes around just a level of professionalism for your department as well as that risk reduction and management that occurs when someone is certified as a playground safety inspector and completes those inspections within the field. 
P&PM: One of our most read articles is on hints for taking the CPSI exam. Do you have any favorite tips for exam preparation to offer?
JB: First-time CPSI students should take the in-person course as opposed to the online course so that they can ask questions. Make sure they do the pre-reading that's recommended before the course. It will help them retain more information. We do provide a table of dimensions in the candidate handbook that's provided during the exam. That will definitely help them see what they need to know without having to memorize more than necessary. It's a lot of information. However, we need to make sure our kids are safe. Prepare and study!
P&PM: Who can join NRPA?
JB: Anyone can join NRPA. We have membership opportunities varying from advocates who may have a passion for or an interest in Parks and Recreation to those who may be on a park board.  In addition, we have membership options for students, young professionals, retirees and industry suppliers. We also have membership packages for agencies depending on their size. If interested, check out the website or give us a call. 
P&PM: What are the benefits of membership?
JB: With more than 60,000 members, connectivity and networking are great benefits. We have online networking activities that allow an advocate to reach out nationwide and receive feedback and share stories. or try to gain insight regarding challenges they may be currently having. That connectivity is a great benefit. Certification, professional spotlights, education and training opportunities are huge benefits. Having a national association in place to set standards and guidelines helps to improve the quality of Park and Rec offerings nationwide whether it's through University or Agency accreditation or Professional Certification.
P&PM: What do you see coming in the future for NRPA and the certifications that they offer?
JB: The 2018 NRPA Annual Conference is being held September 25–27 in Indianapolis, Indiana. There are always new and exciting things for the conference. Along with that, there's a really cool opportunity called Parks Build Community. It's a project we take with us from conference to conference. Each host city will identify one park that needs some revitalization. Then NRPA, along with a significant number of vendors and industry suppliers, will build a brand new park for that community and for that area. It's a really exciting project that we do from year to year, and this year we are excited to work with the Indianapolis Parks Foundation and Indianapolis Parks and Recreation on the revitalization of Sandorf Park.
We also have something new coming out this spring relating to Playgrounds - a new opportunity for professionals. So keep your eye out.