While the warm sunny days of summer were setting in, 16-year-old Kam Sorenson was starting an internship that would go on to change her perspective on the importance of play in the lives of both children and adults. By helping set up play days, researching book buyers to share Pat Rumbaugh's children's book, and spreading the word about the incredible non-profit organization 'Let's Play America', Kam was off to a transformative and exciting summer filled with fun and play!
Kam's internship would be unforgettable with all the adventure-filled play days and fun-filled events. The focus was not only to have a good time but also on the significance of play in fostering well-being, social skills, and overall creativity. From the moment Kam joined 'Let's Play America', she could feel the passion and energy of a team working towards bettering people's lives through play.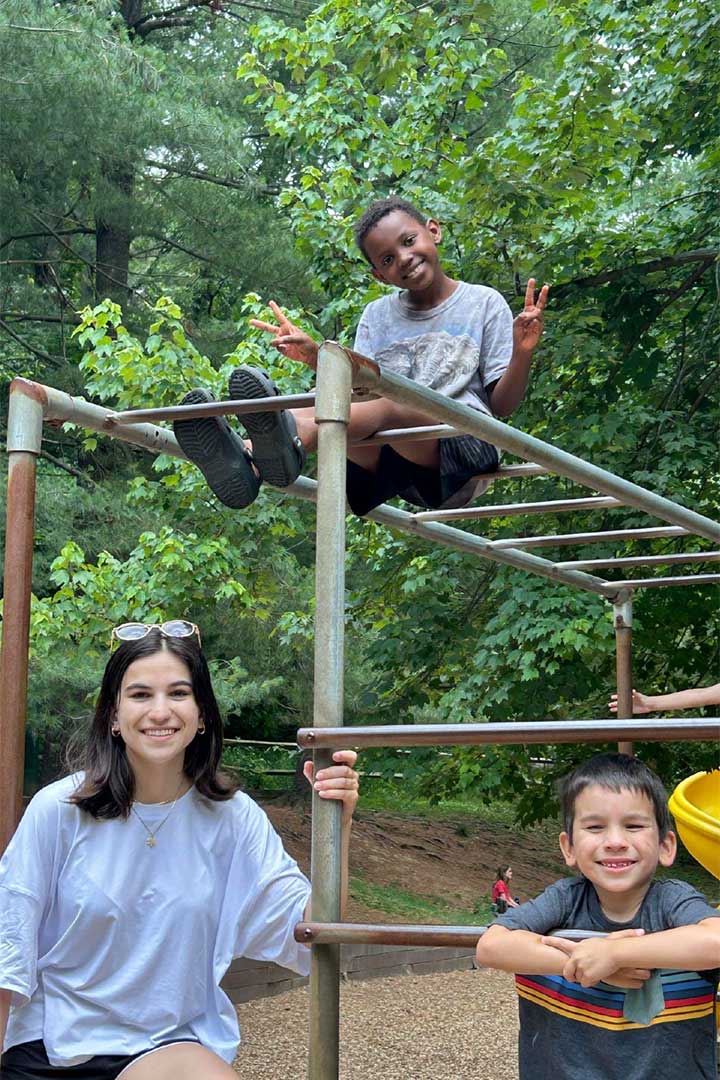 Pat Rumbaugh and her team of 'Playful People' were focused on creating a society where play was encouraged, celebrated, and integrated into everyone's daily life. The team believed play shouldn't be restricted just for children but rather everyone no matter their age! The goal of 'Let's Play America' included breaking down the barriers which separated adults from play and to demonstrate that it was never too late to rediscover the child within. By doing so the team launched adult play days where adults could get the chance to play. 
Throughout the summer Kam worked on various assignments including planning various events, play days, and assisting with the funding for the 'Play Day Project'. Whether they were smaller spontaneous play days or big events such as National Night Out and the 4th Of July event, Kam helped to assist with each event. Every occasion was there to demonstrate the benefits of play in different settings. 
Kam's enthusiasm and dedication quickly earned her a prominent role within the organization and with Pat. Not only did she play an invaluable role in the planning process, but she also found herself at the forefront of spreading the word on 'Let's Play America'. Whether it was telephoning different children's libraries to share 'Let's Play America's' latest children's book, or inviting friends to help volunteer for the play days, Kam would find ways to craft engaging content to showcase the positive impact play has on individuals' lives. 
One of her most memorable experiences was the National Night Out Playday. Seeing the children's faces light up with excitement when they saw the multitude of games and activities laid out on the pavement reaffirmed Kam's belief in the magic of play. She got the chance to observe how play connected people, alleviated stress, brought joy to communities, and bridge gaps regardless of age or background. 
Kam was normally very busy with her internship work but when she got free time, she would engage in fun games of tennis with Pat and her friends. While playing tennis Kam got the chance to experience first hand the importance of getting outside and exercising. Getting the chance to spend time with Pat one-on-one gave her the chance to also see how play has influenced Pat's life and how important it is for your mental and physical health. While playing tennis Kam was also taught the significance of positive self talk which left an enduring impression on her mindset.
As summer came to an end, Kam looked back on her experience as an intern for 'Let's Play America' and felt a sense of fulfillment and joy. This internship was an experience which had allowed her to grow personally and professionally. She not only improved her organizational and communication skills but also developed a strong appreciation towards Pat, Play, and the 'Let's Play America' community. 
Through her tireless efforts, Kam worked to help 'Let's Play America' gain more outreach, visibility, and support. In the future, she hopes to help the organization inspire other communities to embrace the importance of play. 
Kam's journey taught her how work doesn't need to be mundane and draining, rather it can be infused with fun, passion, as well as purpose. Through her advocacy for 'Let's Play America,' she transformed into a dedicated representative for a cause that she deeply believed in - that play is not a luxury but a necessity for every individual, regardless of age. 
At the end of Kam's internship and with her unforgettable memories of a summer well-spent she carried a valuable lesson - life is a playground, and through play, anyone could find happiness and connections. With each step Kam continued to spread the word about 'Let's Play America' and was determined to inspire others to embrace play and to make the world a more joyful and playful place for everyone.