Making Big Strides in Ghana
There is an incredible amount of good that goes on in the world of play all over the world.
We've been following Empower Playgrounds' efforts in the African nation of Ghana, where Empower has been installing whirls in areas where electricity is limited or non-existent. Whirls are clever merry-go-rounds that give children an opportunity to play while the energy generated from the spinning whirl is stored in a large battery, providing power for portable lanterns, allowing the children to, later in the day, study and do homework.
About a year ago, we brought you a story on Playworld Systems joining forces with Empower Playgrounds to ramp up efforts to install more whirls in rural Ghana. See "The Real Power Of Play," Playground Magazine, Winter 2010, page 18.
Basically, Playworld Systems builds and then provides Empower Playgrounds the whirls for the cost of the materials to produce the unit. As Playworld Systems CEO Matt Miller told us last year, "This is not a revenue-generating program for Playworld Systems. We believe so strongly in the benefits of play that we want to lead by example." Empower pays for the whirls through private donations.
Miller went to Ghana a year ago to oversee the installation of the first two prototype whirls from his company and since then 10 more units have been installed at schools in Ghana.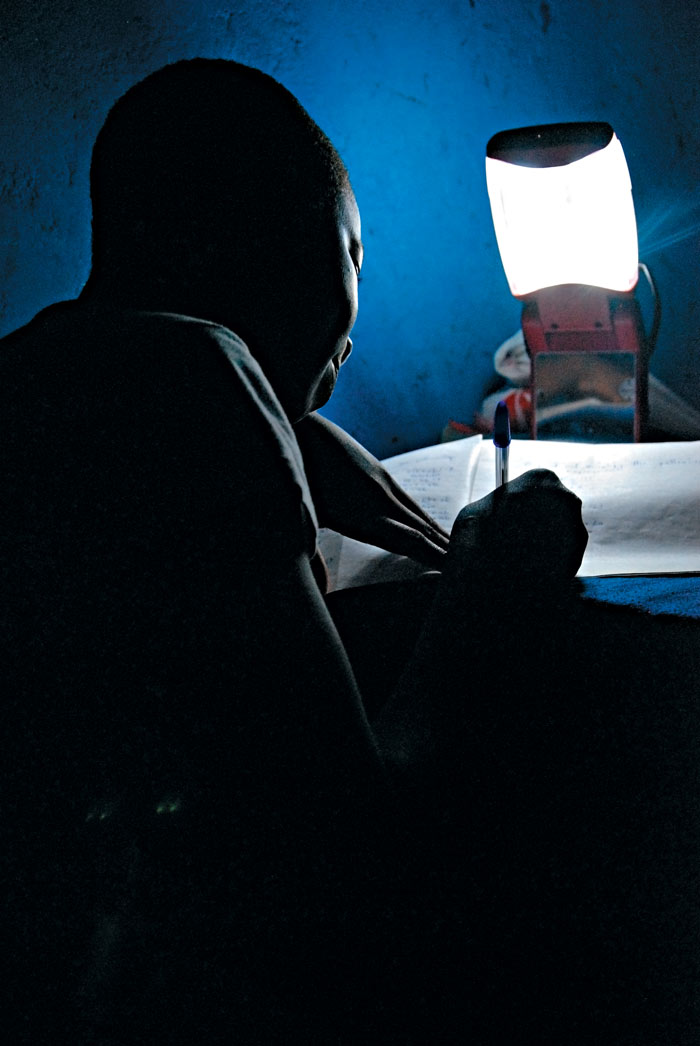 One Year Later
Now, a year later, we asked Miller how the joint venture is progressing and how the whirls are performing. He said, "The results were really rather good. They're working so well Ben [Markham, founder of Empower Playgrounds] is replacing some previously installed playgrounds that are getting worn out."
Markham further explained, "The service factor of the Playworld Systems whirls has been perfect. We are experiencing deterioration of the wood and painted metal parts on the merry-go-rounds we manufactured in Ghana. As they reach the end of their useful life we will replace them with the Playworld Systems equipment, salvaging the gearbox and windmill generators. We expect to do five to eight each year starting in 2012, so by 2014 all of our systems will be Playworld System whirls."
Miller explained that last year was the prototype stage and this year is the go-to-scale stage of the project. Presently, he said, Playworld Systems is working on a turn-key system while keeping the costs down. "It becomes a pricing issue," Miller said, adding that Playworld Systems is working to keep the costs down to keep them affordable for Empower Playgrounds to purchase with the donated funds.
One area that has helped keep the costs down is that Playworld Systems has had to make very few changes from the prototype units first installed to the whirls being placed at schools now. 
Getting Noticed
Empower Playgrounds and Playworld Systems efforts have not gone unnoticed. Miller pointed out that Markham is receiving inquiries from all over the world about the whirls and the availability of the units.
"As other humanitarian organizations learn about Empower Playgrounds, many have contacted us about the possibility of using our systems in their work," Markham explained. "Starting in early 2012, we will offer our complete system to established humanitarian entities working with schools and orphanages in locations where light is limited. We are currently working with organizations in Africa, the Middle East, Central America and Asia. Working through established entities will greatly facilitate getting to more children."
Regarding those inquiries, Miller added, "People understand the value of play and how it brings communities together."
Playworld Systems' involvement with Markham and Empower Playgrounds has done more than provide light to children who need it to study. It's allowed Markham to refocus his energies and attention on helping children get a better education.
Markham said, "Before Playworld contacted us about becoming involved—that's right, they came to us—much of our scarce resources—time and money—were going into developing higher quality playground equipment. Playworld brought state-of-the-art know-how, materials and manufacturing processes to the effort. Now our efforts can focus completely on helping the children get better education."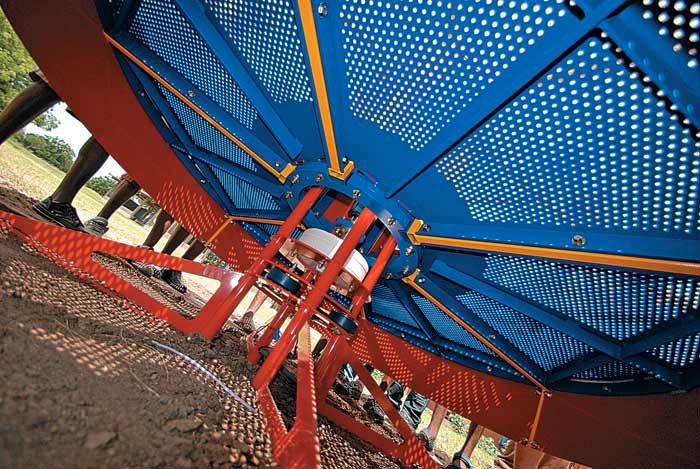 So what's the next phase for Playworld Systems?
"Looking forward, we really want to connect the schools in the U.S. with schools in Ghana," Miller said. "We want to create some sort of social program to connect schools, including things like mutual social studies programs. We just want to be able to connect students in the U.S. to be able to understand the culture, to go along with play and fitness. The awareness we're trying to bring is that play is not a luxury, but it's critical to how a student learns."
As Empower Playgrounds moves forward, Markham said the whirl project is making bigger gains due to the efforts of companies like Playworld Systems and Energizer, which designed and built batteries used to store the energy from the kids playing on the merry-go-round.
"It has been extremely gratifying for me to see large corporate partners like Playworld Systems and Energizer step up to help a small humanitarian start-up company like Empower Playgrounds," Markham said. "They have shown their true hearts. This is a story that many people who are so cynical about 'big business' should be exposed to."
For more information, visit Empower Playgrounds, www.empowerplaygrounds.org, or www.playworldsystems.com.