The National Playground Contractors Association, Inc. (NPCAI) is pleased to unveil its new logo. This rebranding was just a piece of the association's marketing strategy and brand vision that was adopted by the Board of Trustees at its April meeting. The new brand extends to the Recreation Installation Specialist Certification (RISC) logo and Qualified Contractor seal and will be seen in the organization's marketing materials, social media, website and education resources.
"NPCAI works hard on behalf of our members and the industry," explains NPCAI President Ed Miller. "Our new logo is fresh and modern, and is a good indication of where the association is now and where it is going." Miller's comments speak to not just the organization's rebrand, but also the redesign of its RISC program, increased affiliations with strategic industry partners, and its advocacy efforts.
This year, NPCAI is expanding its RISC course offerings from two to six locations across the United States. Upcoming courses are scheduled to be held as follows:
Albany, NY: August 26 – 27

Houston, TX: October 10 – 11

Las Vegas, NV: November 4 – 5 
The newly redesigned RISC course emphasizes the core competencies for industry professionals and covers every aspect – from pre-construction installation processes and quality control to safety protocols – of recreation play installation. "RISC is not just limited to contractors," explains Miller. Municipality employees, play equipment manufacturers and distributors, school officials, and others find the program and its certification beneficial. The two-day educational program is taught by industry experts and offers attendees the opportunity to take an exam at the end of the session.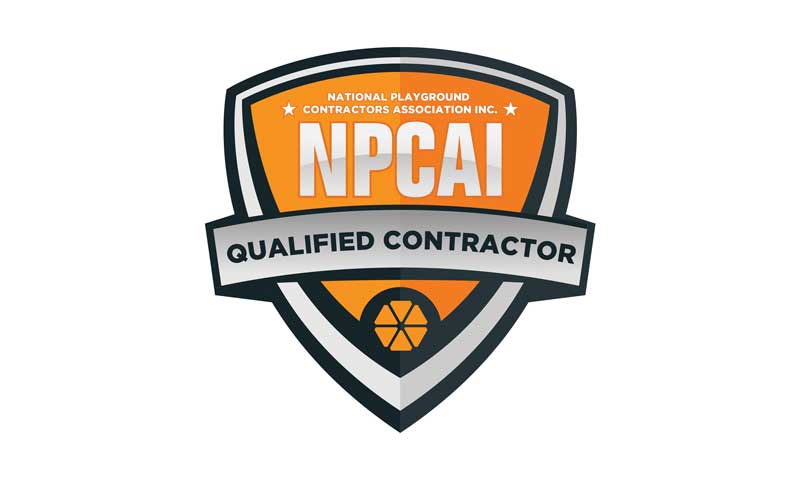 Miller is quick to point out that the NPCAI brand is about much more than logos and marketing materials. "We are lucky to play an important role in the businesses of our members every day." RISC certification and the Qualified Contractor program allows our members to set themselves apart by proving expertise and dedication to our industry. Through the new affiliation with Playground Professionals, members will have increased exposure to end users who are looking for trusted installers. 
"This is an incredibly exciting time for NPCAI," said Miller. "The ways members experience our services is important to us, and I'm very proud of the good work we are doing."
For more information about getting involved in NPCAI through membership and benefits, as well as the RISC program, contact Angela Burkett at [email protected] or 717-724-0594.