Use artificial grass to create dedicated gaming and playing areas so that you can keep everyone entertained outdoors.
With artificial turf, you can transform your yard into a maintenance-free entertaining space that works for adults, kids and pets. As the experts in artificial grass, we've got five ways you can add some playful areas to your outdoor spaces.
1. When you make the move to install a life-size lawn chessboard made from SYNLawn artificial grass, you'll become the king or queen of the neighborhood with a backyard like this one. It's easy to maintain because you won't have to worry about mowing your lawn to keep the two-tone squares in check, and it can also be utilized for playing checkers.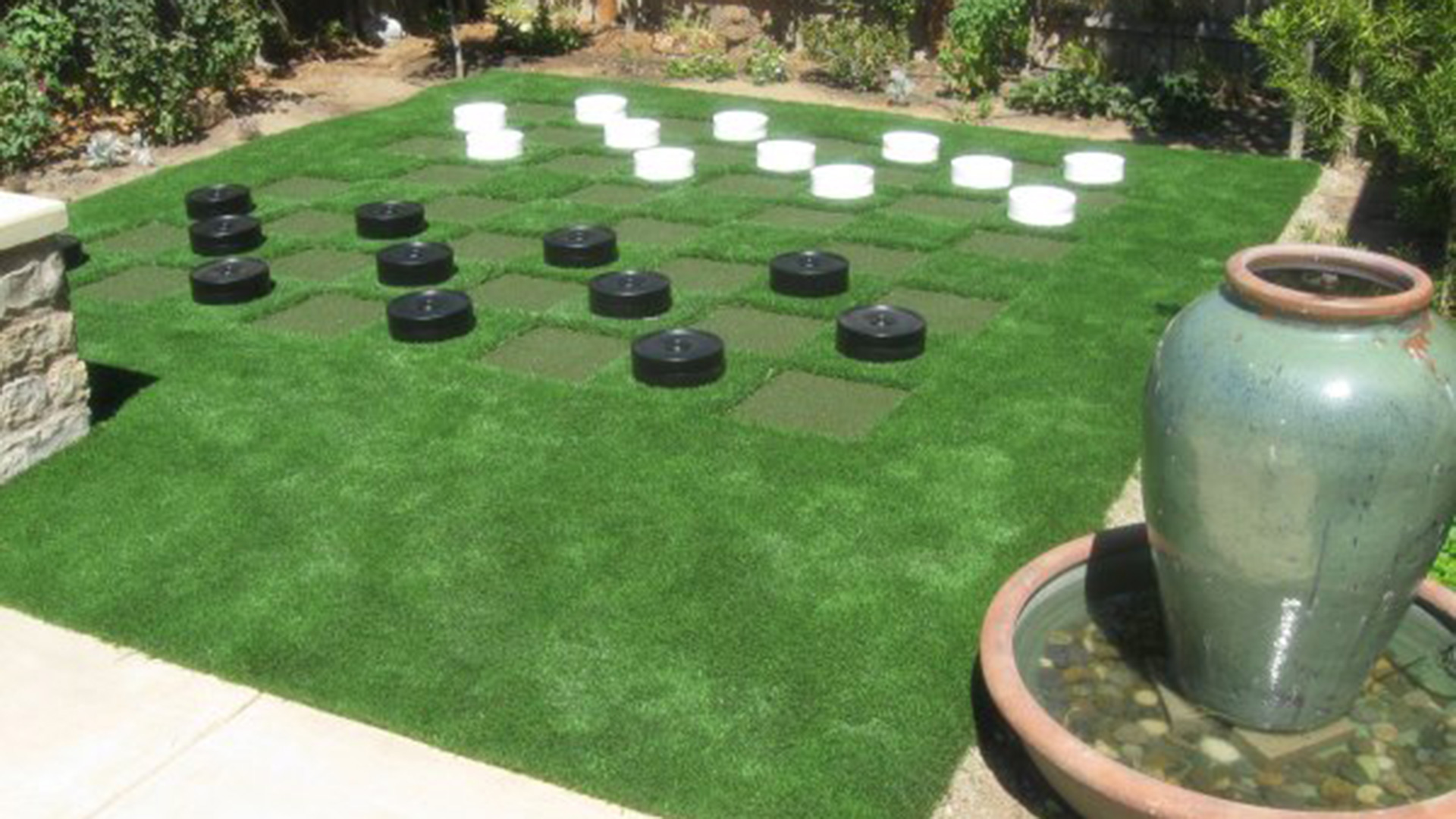 2. Transform a backyard or underutilized side yard into a bocce court by adding a long rectangular section of artificial grass that's 10 to 13 feet wide and 76 to 100 feet long. Artificial turf from SYNLawn will provide you with the perfect game-playing surface because it's not only durable but also consistent. While it may be the perfect locale to play bocce, you can also utilize the perfectly manicured lawn to be your go-to spot for other games like lawn bowling, croquet or horseshoes.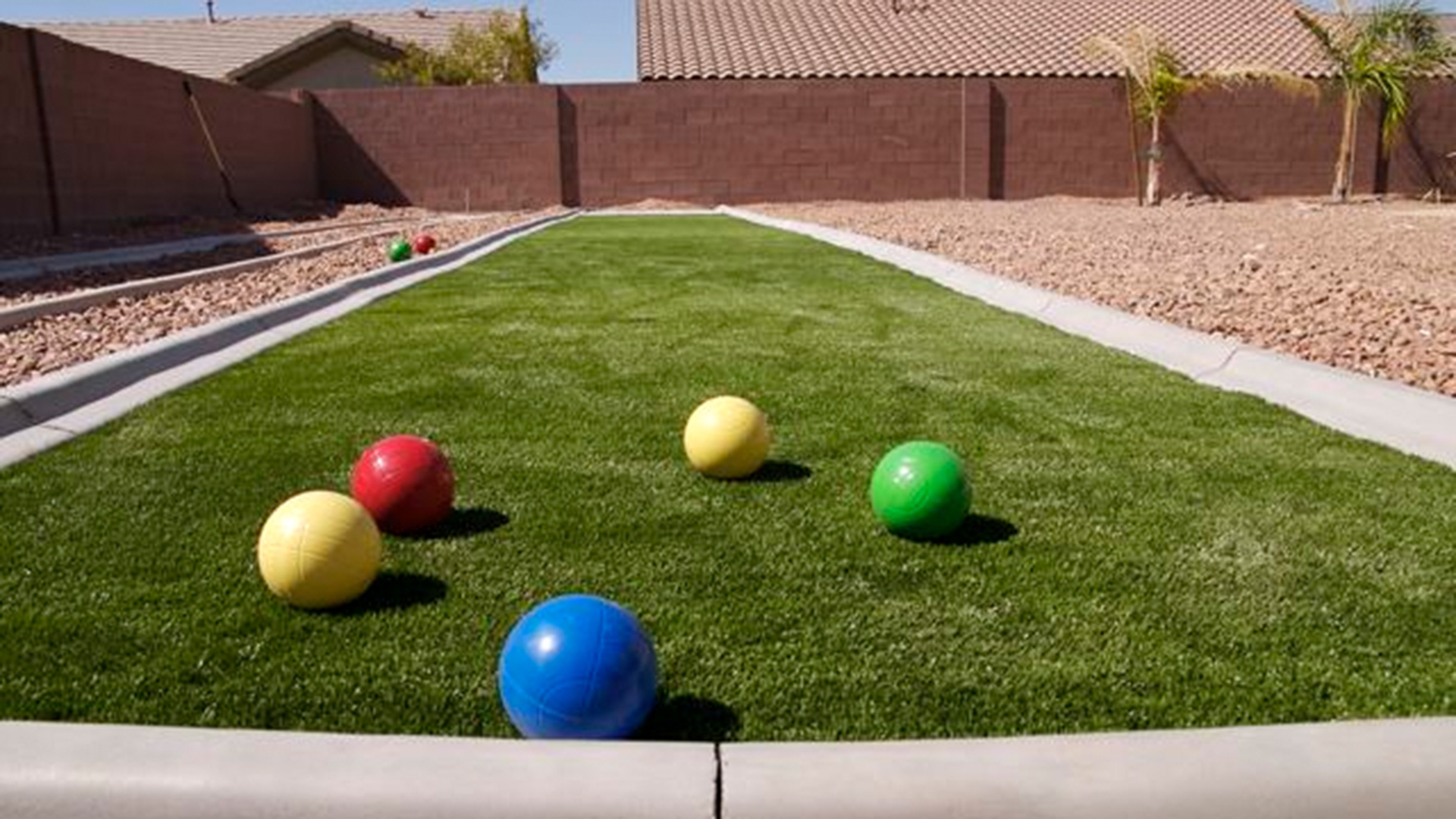 3. The perfect place to practice your putting is right there in your backyard. Since SYNLawn Golf is the leader in real golf performance, we've installed thousands of custom putting greens like this one. But you don't have to have a large practice area like golf gurus Dave Pelz or Tom Watson. Lower your scores by practicing your short-game skills at home, and get the entire family involved while you're at it. By adding one of these great My Mini Golf kits to your custom green, this now becomes a place where the kids can have fun too. Who knows, this could even be the start to a future in golf for your little ones!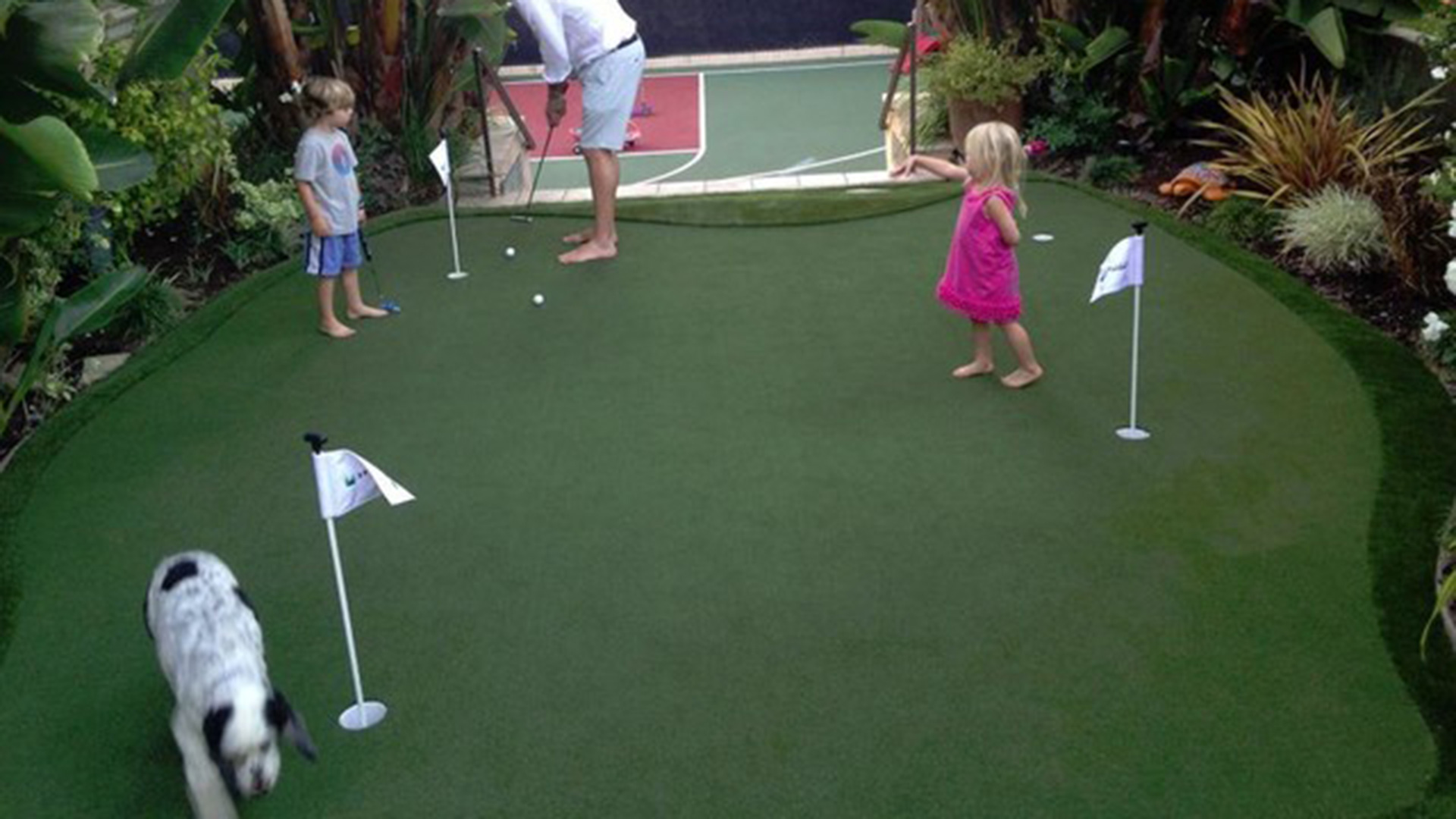 4. The playground is a place where imaginations can run free, and many are turning to artificial turf as the surface of choice for outdoor play areas because it provides a mud-free, soft area for kids to run, jump and roll around. You'll have peace of mind knowing that the play area we create meets all commercial playground safety standards in your own backyard. You can literally take any play space to the next level by integrating SYNLawn artificial turf into the design, such as this play area that features a fun tunnel and continues the artificial turf across the bridge.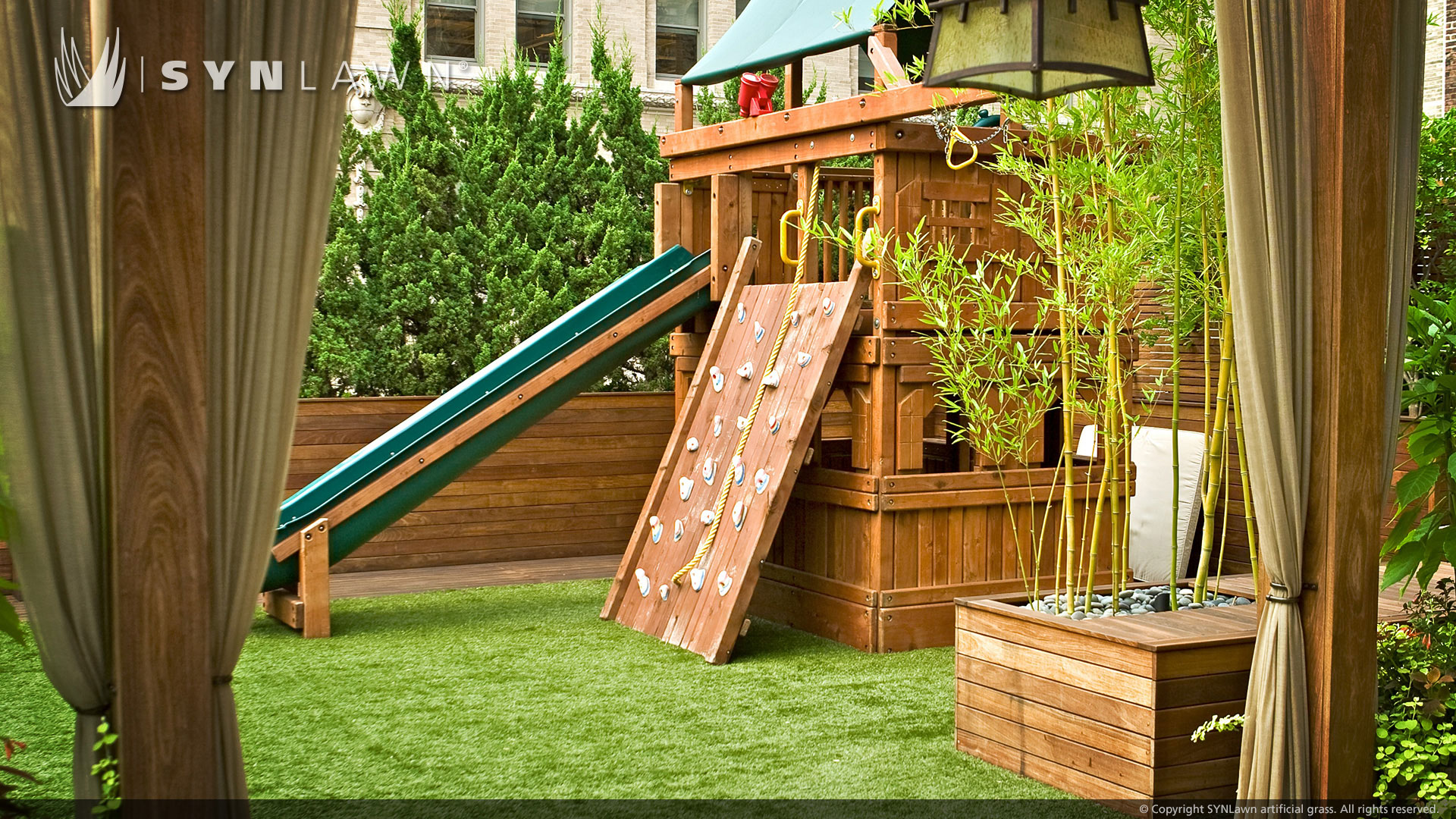 5.If you're a pet lover like we are, then you'll want to incorporate a space where you can play with your furry friend. Our SYNLawn pet-friendly products provide the foundation for any outdoor play with your fur-baby, so you can add a challenging obstacle course like this one. That also means no more muddy paws, brown spots or holes in the lawn.
If you'd like to learn more about how you can incorporate one of these fun-filled outdoor activities into your yard, then contact your local SYNLawn distributor.