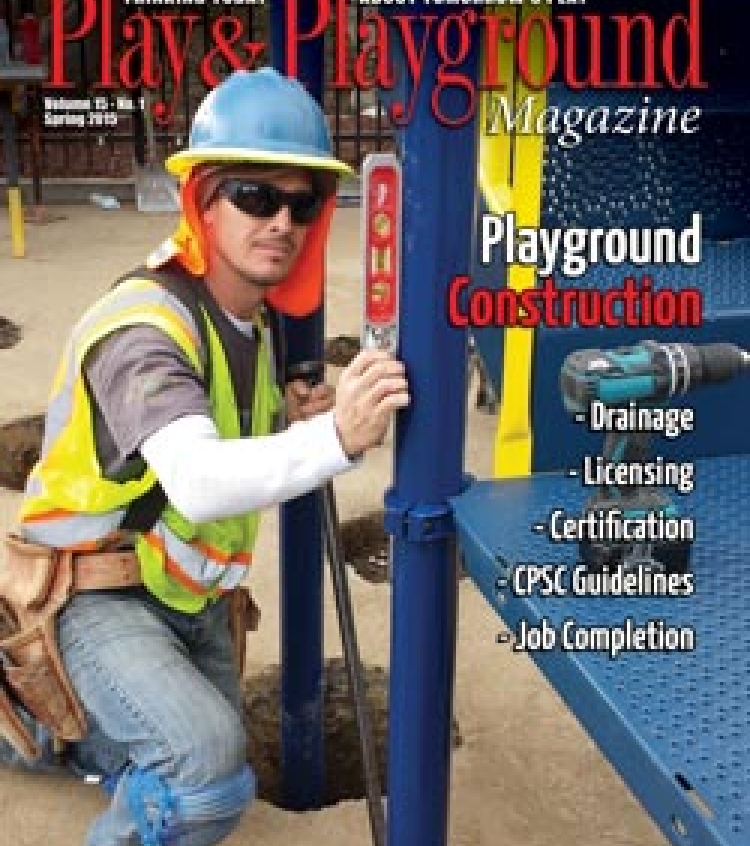 I (Curtis Stoddard) am passionate about playgrounds. I have owned a playground construction company for thirty-two years and have had the privilege to travel around the world building playgrounds. I've worked in the Intermountain West from Canada to Las Vegas and have met many wonderful people in small towns and big cities. I am a hero to children on a daily basis and adults are curious too and wonder, "Who does build playgrounds?" I get to work outdoors with my hands and a group of like-minded individuals who work as a team and are proud of the projects that we accomplish.
And while I am sure that your vocation is wonderful, I can't help but think that building playgrounds could be the best job in the world!
As I move from my career as a playground builder into my career as a publisher of Play and Playground Magazine and websites, I have a heavy heart as I think about summers not constructing playgrounds. At the same time I am thrilled about this construction issue and the future of our Play and Playground media products found at www.playgroundprofessionals.com.
I hope you enjoy the construction issue of Play and Playground Magazine. Keep it and all Play and Playground Magazine issues as reference resources.
---
Did You Notice Our New Magazine Name?
We've always been about play – we just didn't have it in our title! The word "playground" certainly does bring images to mind of children playing on play equipment at their local park or school, but it doesn't immediately invoke thoughts of the myriad of ways that children play. We have broadened our scope of content so we can include all kinds of play children can engage in – nature play in the woods exploring streams and building dens, constructive play in adventure playgrounds building forts, neighborhood play with team sports or pick-up games, and the list goes on.
Playground Professionals has championed play issues since its inception in 2010 with The Play and Playground Encyclopedia, which contains over 630 listings about play and playground topics and which continues to grow. The Playground Professionals News Center soon followed with current news items, press releases, and regular columnists who are experts in their fields. Since purchasing Playground Magazine, we have offered a free digital version of the magazine on the Playground Professionals' website. This is available through a simple subscription process at www.playgroundprofessionals.com/subscribe.
Two directories are also found on the website: Parks and Recreation Equipment Directory with manufacturer contact information and Local Playground Professionals Directory with contacts for sales reps, playground contractors, landscape architects, and safety inspectors.
With this abundance of content available, Playground Professionals offers a great resource site for play and playground information.