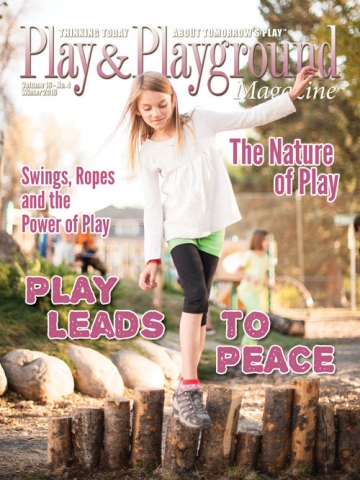 For the final issue of 2016, we have asked many professionals and organizations to write about the various aspects of play and the benefits of play in learning, socialization and how it relates to the playgrounds that are the end result of a play obsession. As we know, play encompasses our daily routine and is a vital role in the development of children, as well as a key factor in a balanced and healthy lifestyle for all ages.
An Education in Playgrounds
The team at Play and Playground Magazine is eager to share with its readers a full compilation of issues and articles dating back to the very first issue in 2001. These articles will be available exclusively on playgroundprofessionals.com for the first time since they were published. We realized how rich in content and relevant most of the articles are today. This proved to be a challenging project, as only physical copies of the first 2 years of Today's Playground existed and software incompatibilities kept many issues out of reach. We invite you to search through this wealth of playground information at playgroundprofessionals.com/magazine as it becomes available.
Spotlight Launch
Playground Professionals' online directories have been a large draw, providing information on the best manufacturers of play equipment and the source to find contractors and CPSI certified technicians. We now have added an important feature to the Directory, called the Playground Professionals Spotlight, a fresh approach to a comprehensive directory that offers an easy search of companies by location and category. As we put the finishing touches on this development, watch playgroundprofessionals.com/spotlight for launch information.