Under the direction of the U.S. National Recreation and Park Association and led by Monty Christiansen
Monty Christiansen obtained BSLA and MLA degrees in landscape architecture from Iowa State University. He was a landscape architect for the National Park Service, the St. Louis County Mo. Park and Recreation Department, and Phillip Flores Associates of East Lansing, Mich. He was a faculty member for Michigan State and Penn State University before retiring in 2001.
Christiansen was one of the co-founders of the National Playground Safety Institute and has been a member of the NPSI Executive Board and CPSI course instructor ever since. He is the NPSI International Liaison. In 2001 he received the first NPSI Distinguished Fellow Award. Since retirement from Penn State, Christiansen has devoted most of his time to playground safety, domestically through the National Playground Safety Institute, and abroad through his roles as international advisor, consultant, and lecturer. He has been an invited speaker in Argentina, Australia, Canada, China, Denmark, England, Finland, Germany, Hong Kong, Japan, New Zealand, Scotland, Singapore and Taiwan.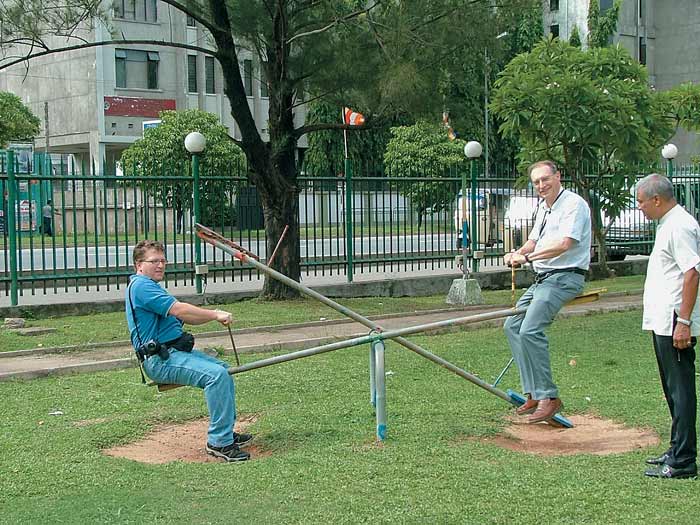 Curtis Stoddard began building playgrounds in 1984. In 1997, Stoddard created and co-founded the National Playground Contractors Association. Stoddard and his wife, Nicole, wrote the curriculum for the Playground Construction School, a program of the International Playground Contractors Association (NPCAI), as well as the curriculum for Slyde the Playground Hound, teaching playground safety awareness to children.
Stoddard is also a member of the board of directors for both the International Playground Contractors Association and sits on the executive board to the National Playground Safety Institute (NPSI).
Tom Norquist joined GameTime (a division of PlayCore Holdings) in 1993 where under his leadership the company has experienced a dramatic increase in growth, led the industry in new product development and has been influential in raising industry standards to their highest level.
As founding board member and president-elect of the International Play Equipment Manufacturer's Association (IPEMA), and long-term active American Society for Testing and Materials (ASTM) representative, Norquist has been involved in all aspects of the play industry. He actively participated in the U.S. Architectural and Transportation Barriers Compliance Board (Access Board) Recreation Access Advisory Committee and Regulatory Negotiation meetings and is currently serving on the advisory panel for the Access Board's online support for Technical Assistance and Training for Play Area Accessibility.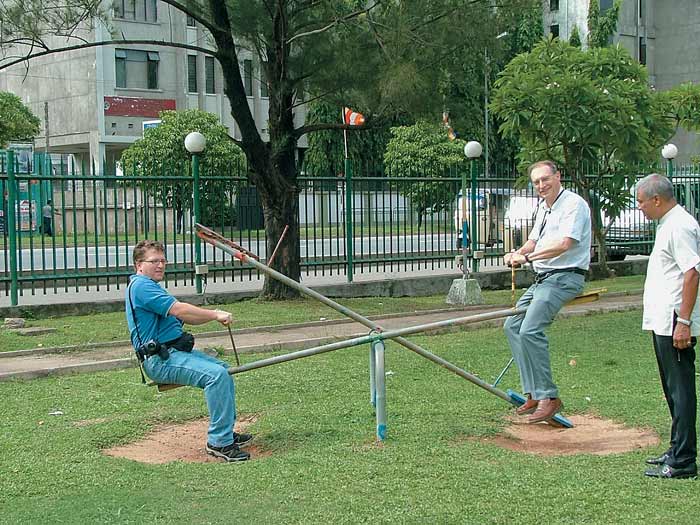 Kenneth S. Kutska received his undergraduate degree in public parks and recreation administration from Western Illinois University. He is a Certified Park and Recreation Professional and Certified Playground Safety Inspector.
Kutska has more than 35 years of full-time experience in all aspects of park operations management of which he has spent the past 30 years as the director of Parks and Planning for the Wheaton Park District.
He was one of the National Playground Safety Institute co-founders and still remains on the NPSI Executive Board and is a CPSI course instructor. He chaired this program during the first three years of its existence when it was accepted by NRPA's National Certification Board as a specialized training program for public playground safety inspectors. Today there are more than 10,000 Certified Playground Safety Inspectors worldwide.