Date: September 19th-21st
Venue: Impact Exhibition & Convention Centre
Website: www.taape.cn
The 1st & Only Professional Amusement Expo in Thailand!
As an ASEAN member and the 2nd largest economy in Southeast Asia with a burgeoning amusement market, Thailand is the perfect setting for the staging of TAAPE. Covering an area of 8000 sq.m, TAAPE 2019 attracted more than 160 exhibitors. For a first-time event, TAAPE has successfully made a splash in the global amusement & attraction industry!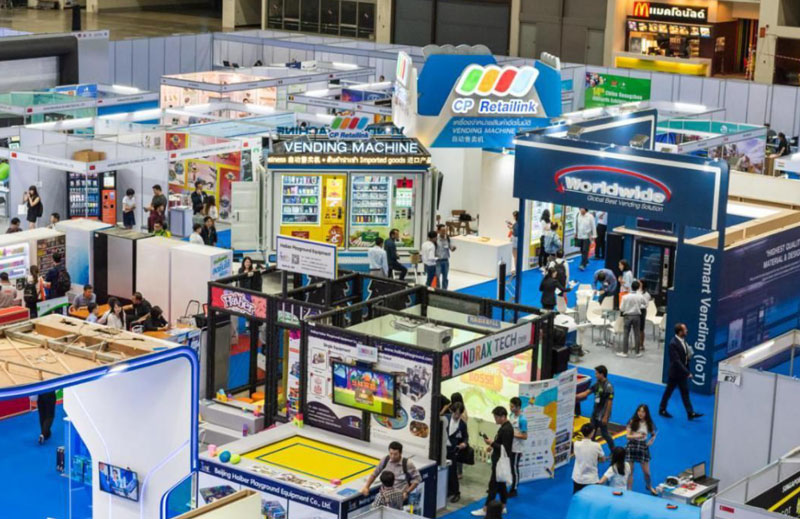 500+ Products & Solutions Displayed!
Children's Indoor/Outdoor Play Structures, Arcade Games, Amusement Rides, Water Parks Equipment, Attractions, and Amusement Parks Design, VR&AR Games, Attraction Management Solutions, Vending Machines, Toys, and etc.
23 Exhibiting Countries & Regions!
Thailand, USA, UK, Canada, France, Korea, Japan, Spain, Turkey, India, Germany, Belgium, Russia, Australia, Netherlands, Italy, Philippines, Indonesia, Singapore, Malaysia, Taiwan(China), Hong Kong(China), Mainland China.
Gathering Global Big Name Exhibitors!
Polgün, ARIHANT, Synergy, SODIKART, Embed, Industrial Frigo, Sacoa Playcard System, C.N.W. Corporation, Xtraice, IREC Corporation, Scruffy Dog, Mascot Enterprise, MacroMos Air Start, Pyramid Technologies, LPMB Co., Ltd, Fuji Electric, KYTRONICS, Rokacci FEC Equipment, Wangming, Dalang, and many more
Water Parks
Whitewater West - Leading the industry for 39 years and building a staff of over 650 professionals. 
Polin - Since 1976, Polin has completed over 3000 waterpark projects in 103 countries worldwide.
Amusement Rides
Zamperla - One of the world's most creative builders of amusement rides since 1966.
Vekoma - A world-leading roller coaster maker with over 349 roller coasters installed worldwide.
Management & Payment Systems
Semnox - A world-renowned expert in holistic IT solutions for the entertainment and leisure industry.
Intercard - A recognized world leader in debit card technology with 40 years of experience.
VR/AR Games
Hologate - With more than 300 locations worldwide, it is the market leader of VR multiplayer systems.
Zone Laser Tag -  the world's largest designer and manufacturer of laser tag systems.
Attraction Design
KCC Entertainment - One of the industry's foremost creators of exceptional themed environments.
Arcade Games
HAHAMA - Currently one of the biggest Thai arcade operators and the agent of over 20 arcade game brands.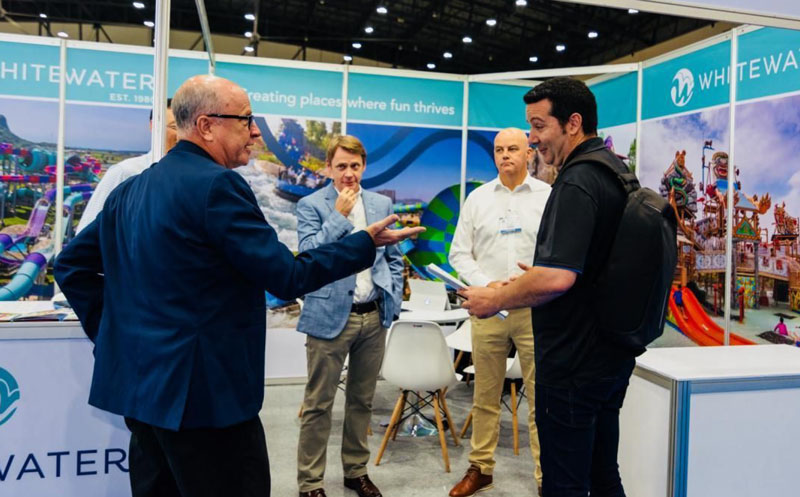 Access to the Flourishing ASEAN Market!
Visitors' Origins: 
74% ASEAN Countries
18% South Asia 
5% East Asia
3% Other
Visitors' Natures of Business
26% Agent/Dealer/Distributors/Importer/Exporter
25% Attractions/Theme Parks/Water Parks/FECs/State Parks/Malls
19% Playground Renting/Hotel/Resort/Themed Entertainment
16% Real Estate Development/Attraction Investment
14% Other 
VIP Matchmaking Meeting
Over 20 meeting sessions were arranged for our handpicked buyers and suppliers. Most of the buyers were operators and investors of arcades, water parks, amusement parks, FECs, indoor playgrounds and etc, with ongoing big projects. For its facilitating business cooperation and partnerships, the event has been one of the most popular programs among show attendees. 
Partial List of Buyers
Ramayana Water Park
Darlsco
Autorennen Motorsports 
Om Arts Pvt. Ltd.
Jerudong Park Country Club
Sole Trader
Tip-Top Inflatable
NewLuxe International Inc.
Many More
Partial List of Suppliers
WhiteWater West
Polgun
Amtech Exim 
Haiber Playground 
Zhuoerde Playground 
JiangFu Amusement 
Lvzhi Amusement 
Chuangyong Sports
Many More
Catch Your Opportunity at the Next Event!
As an economic, financial, and transportation hub of Southeast Asia and an important link in the Belt & Road, Thailand is where you begin your venture in this regional market. For more business opportunities, please don't hesitate to join us in 2020!
Guangdong Grandeur International Exhibition Group
Compass Exhibition
Contact: Denise Lin
Mob:+86 13570335827
Twitter: @amusemntexpo77
Linkedin: Denise Lin
E-mail: [email protected]
Website: www.taape.cn