Success in life isn't defined only upon having tremendous wealth; everyone has different definitions for it. While your child is still in the process of development, it's also the best time to get them prepared for life challenges, particularly academic ones. 
With this in mind, gear up your child to achieve future success by enrolling in prep courses, while simultaneously letting them play and explore new life experiences with your guidance. 
Since prep courses and play make a good recipe for success, in what ways can they help your child?
Get Mentally and Physically Active
While your child is studying prep courses, she'll constantly improve her mental sharpness since different types of knowledge are being presented during every study session. As her mind is accepting new information, nerves and receptors in the brain continuously function. Her brain health will develop, since exercising cognitive function in the brain makes it stronger. 
For instance, memorizing scientific terms and definitions everyday will make your child's memory function stronger, as well as analyzing figures will develop your child's analytical function.
Letting your child play regularly, like sports, is its own form of exercise. Exercising regularly is good for the physical and mental health of an individual, and it's incomparable to having your child play gadgets and devices during this digital age. 
Movement and exercise are some of the key needs of a child during his physical development, so let him play outside to improve and strengthen numerous components of fitness and well-being, which will be beneficial for a study boost.
Learn Strategy and Creativity, Not Content
Studying prep courses and playing meet at the same pedestal when it comes to being strategic and creative in children. 
When dealing with exams in prep courses, your child will need to answer items that don't simply test her capability to memorize words and phrases, but it'll require her to apply what she's learned throughout the course, which employs strategic thinking.
Playing games with well-defined goals and a set of rules can keep the whole activity running smoothly, yet the likeliness of success will depend on the strategy and abilities of the players. Some skills and abilities that your child can learn and improve are time, coordination, questioning, agility, speed, and fairness. 
Determine and Improve Weaknesses
After facing the consequences of studying for prep courses and playing, children will be able to open their eyes and assess their weaknesses. 
For instance, the test results of the prep courses will show what your child is lacking in a particular subject. This way, your child will know which areas to give more focus and start improving his skills.
Simultaneously, the weaknesses of your child when playing could be further improved with practice and getting more involved. 
For example, if your child gets mad after losing a game, encountering the consequences can help them become a fair sport during future games. This will also help her prevent experiencing anxiety when doing these things.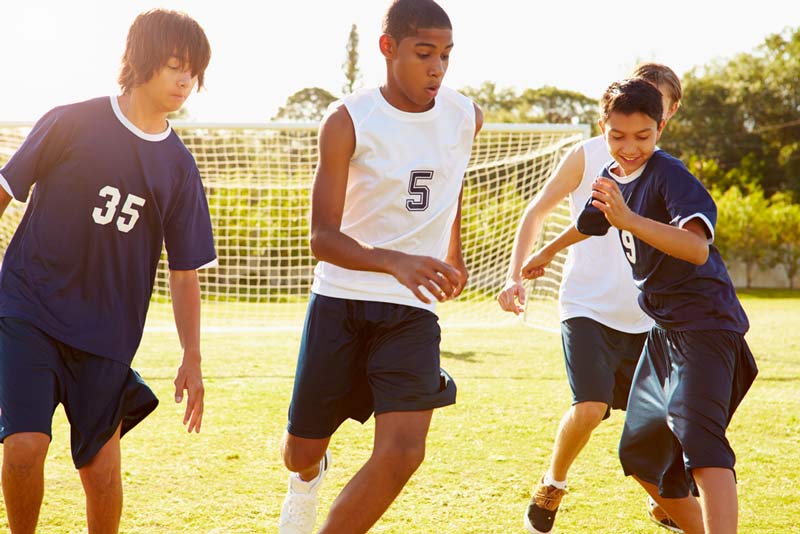 Become Competitive
Being competitive while taking prep courses doesn't mean that your child will have to compete with other students, but they'll have to compete with themselves.
When it comes to playing games involving other players, being competitive will not make them selfish and aggressive, and only close-minded people will think like that. Competitiveness makes children work and train harder to achieve better results. In this way, they'll be able to apply it when they grow up, particularly in the highly competitive, corporate world. 
Learn Efficient Planning and Discipline
Before your child starts to take prep courses, she needs the motivation to prepare a study plan to obtain better results. Most likely, she'll develop discipline and will prioritize to stick to her study plans and routines, rather than wasting time with unimportant matters. Moreover, she'll eventually develop fruitful study habits.
The same goes for playing, which requires the player's strategy and approach to the game. If your child has created a game plan and has discipline, then the success of winning is higher. 
Conclusion
Success isn't all about one's IQ, but the skills and experiences that a child will encounter during their development. Letting your child play and study prep courses will definitely help their success for the future, through mental and physical activity, strategy and creativity, combatting weaknesses, competitiveness, and efficient planning and discipline.
Most importantly, make sure that you have endless love and support for your child for them to reach their dream success.