Prepare your kids for summer fun with this travel binder craft! Whether you are traveling out of state or around the block to the playground, finding ways to entertain your kids in the car is essential. 
This fun travel binder printable activity lets kids play games, create puzzles, color, and more–all while you focus on the road. 
Below, you'll find instructions on how to create your own travel binder, as well as free printable activities from The Zebra organized by age. 
Materials needed 
In order to create your travel binder, you'll first need to gather your materials. Let your kids get creative and customize their binders by purchasing additional art supplies such as crayons and markers. 
Materials needed:
Three-ring binder (at least ½ inch)
Hole punch
Printables
Scissors
Plastic or paper bag
Optional supplies:
Pencil pouch
Crayons
Sheet protectors
Dry erase marker
String
Duct tape
Activities for kids
Use these free travel binder printables to build out your child's activity. We've organized the printables by the suggested age group below. 
Preschool-age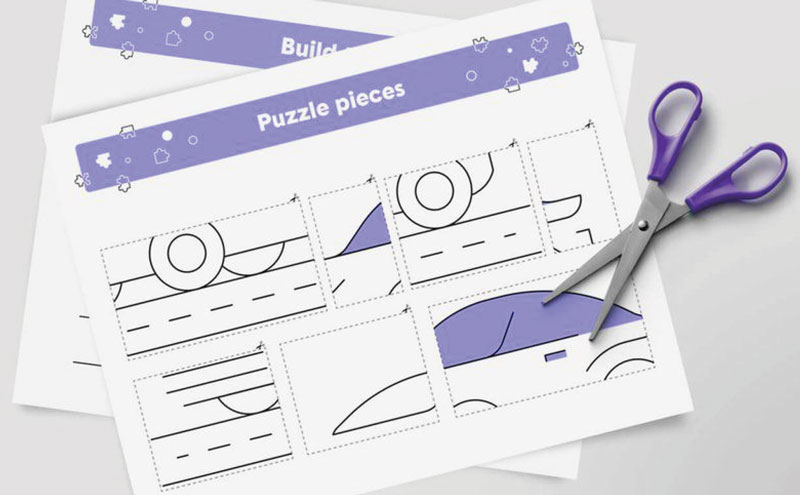 Your preschoolers can practice their motor skills and counting and matching skills from the backseat of your car. Simply cut out these puzzle pieces and allow them to arrange them during the drive. 
Grades K–2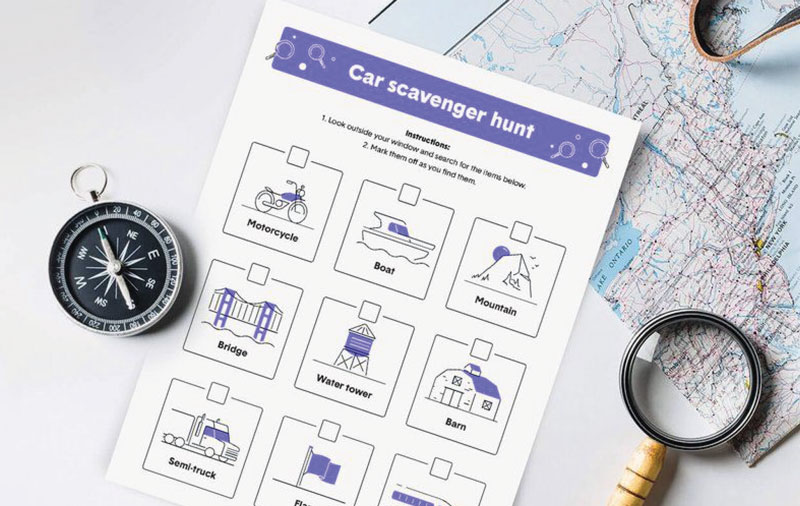 A car scavenger hunt is a perfect way to pass the time during a long drive. Have your kids look out for interesting vehicles, landmarks, and more, and check items off their list as they go.  
Grades 3–5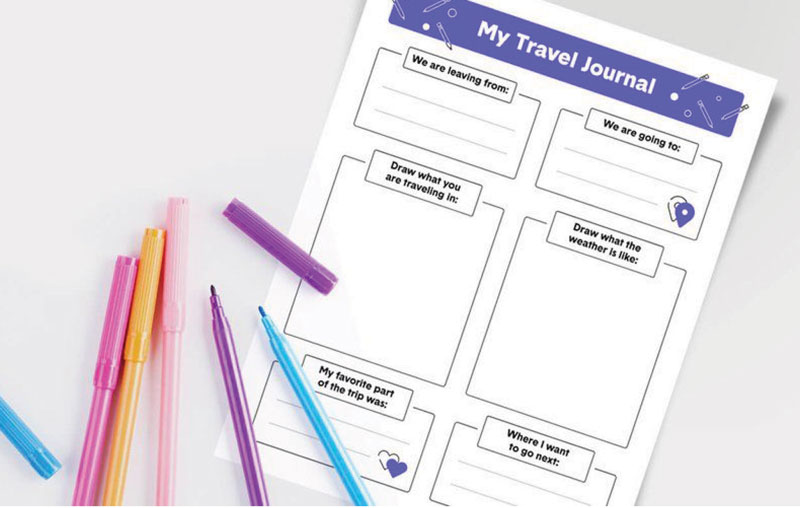 Once your child is reading and writing, they can fill out this travel journal printable that lets them memorialize the trip. They'll jot down details such as their favorite moment, where they traveled to, and where they hope to go next. 
Encouraging play is a great way to combine learning with fun. Activities will keep your child's brain turning while you focus on getting them safely to their destination. Check out this list of home activities for family fun for crafts you and your kids can do outside of the car.