The Future of Play in Cities
Oftentimes the most poignant childhood memories are the simplest ones: playing in the backyard with a sibling, learning baseball with a parent, or going to the playground after school. And, frequently, those memories involve play. Play is a critical component to healthy development and to simply being a kid. It sets the stage for helping kids to achieve their highest potential and provides those essential, formative moments with friends and adults. It cultivates social skills, greater self-confidence, risk-taking opportunities, and the chance to live a healthier lifestyle. Today's kids deserve each and every one of those benefits linked to play. But for many kids, particularly those living in poverty, having time and access to daily play is a challenge. So how do we provide more opportunities for play by turning everyday spaces into PLAYces?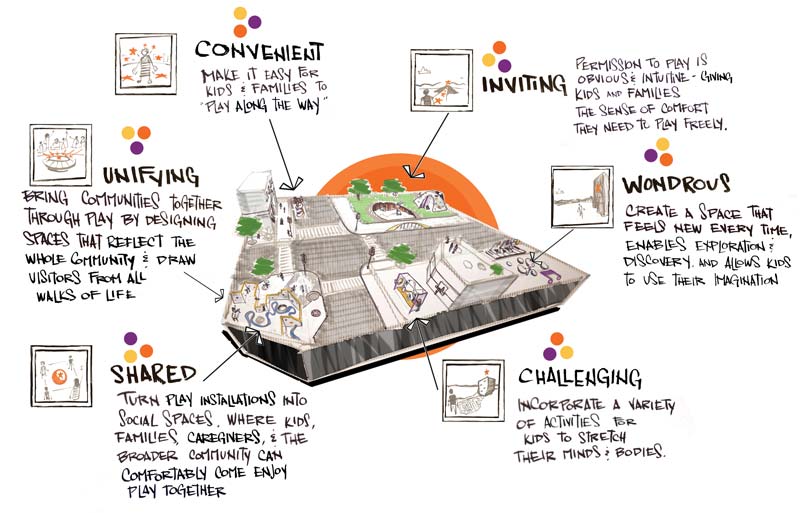 Play can take place at bus stops, on sidewalks, at laundromats, or in grocery stores – in everyday spaces where kids and families interact daily, but are unexpected spaces for play. This allows moments of potential frustration or boredom to become moments of joy and creativity. How can we ensure that our streets and cities are designed not just with adults in mind, but also with the kids who use them daily?
It's time that our city infrastructure tells kids they are valued – that they are a part of our communities and that we care about their happiness, health, and development. There is no better way to do so than by integrating play into our urban landscapes.
While playgrounds are a critical component of any city or urban space, it is not always feasible for kids to have the opportunity to visit a playground on any given day. Additional times and spaces for play must be available for kids throughout normal schedules and routines.
We believe this happens by transforming our infrastructure to be playful opportunities that engage kids by being wondrous, challenging, convenient, invited, shared, and unifying. Whether it's on a sidewalk, laundromat, at a bus stop, or in a grocery store, moments of potential frustration can become moments of play, joy, and wonder.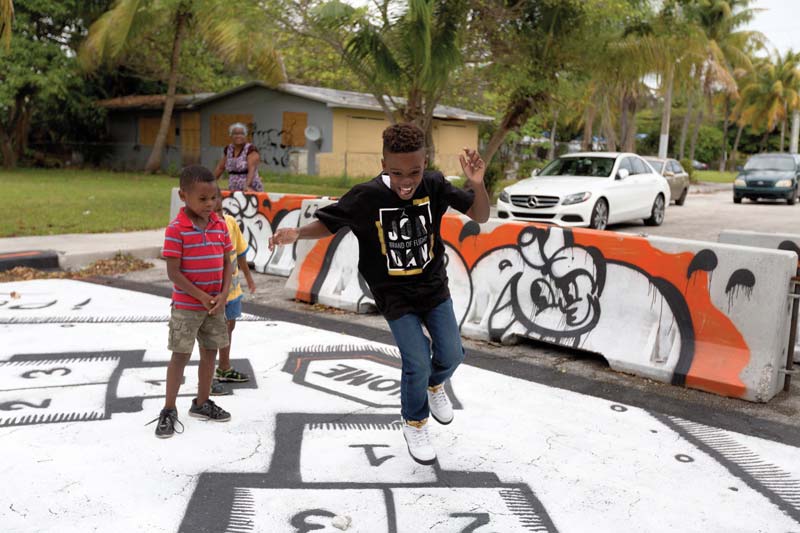 In an effort to encourage cities and communities to incorporate play into everyday spaces, KaBOOM! created the $1 million Play Everywhere Challenge and selected 50 winners among over 1,000 applicants with the best ideas to integrate play into kids' daily lives.
The installations will challenge communities to think outside the box about what can be considered a playful moment – or, at least, how play can be incorporated into unexpected ones!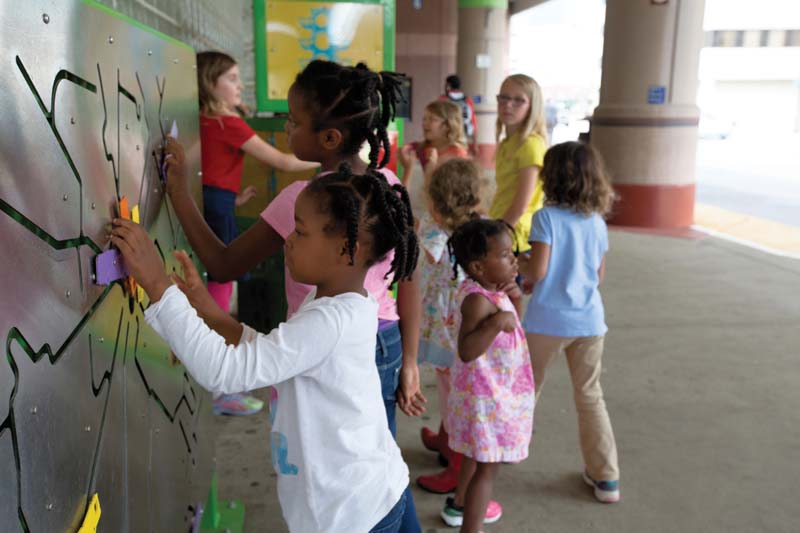 As cities look for ways to attract families and to retain top talent, these kinds of innovative approaches are imperative. Kids and families do not often receive top billing amid all the other demands faced by local government, but without them, what would our cities look like? And what would our cities look like if we started to design for these members of our communities? Now is the time to ensure our kids have the brightest futures possible.
As our projects continue their installations throughout Summer 2017, please go to https://kaboom.org/playability/play_everywhere for regular updates, photos, and inspiration about how you can transform your own community!