Playgrounds often give me a sense of nostalgia. The slightly rusty swings that always creaked. The bright yellow monkey bars that were too tall for you, so your parents had to lift you up instead. The blue twisty slides that everyone tried to climb up instead of sliding down. Many of the commonplace games I played during recess in fifth grade reside in a place reminiscent of a time that was carefree and fun.
"Children are designed by nature to learn through self-directed play and exploration," writes psychology researcher and scholar Peter O. Gray. Play was essential to my childhood, teaching me everything from exercise to making friends.
In our elementary school, there was a baseball field next to the cafeteria where everyone played kickball after lunch. The field was dusty and had no shade in the summer, but the feeling when it was finally your turn and you kick the ball too far for the other team to catch was euphoric. In kickball, you felt like a fifth-grade hero when you kicked a home run.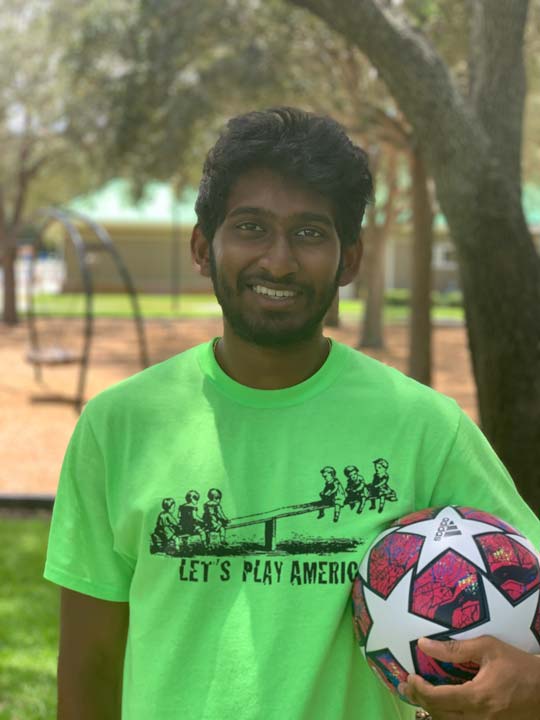 Play was also vital for my friendships growing up. My fifth-grade teacher, Mr. Gordon, would have us play musical chairs or catch to get our class to bond. I made one of my first friends when we both hid in the same spot for hide-and-seek, and I still stay in touch with people I played basketball and soccer with ten years ago.
For a little kid, play was how you made connections and processed the world. You bonded with your classmates when you played tag, you felt a sense of victory when your team won a game of kickball, and you never felt higher than when you were going up on a swing. Whether you are 15 or 65, play gave us important lessons and memories relevant throughout our life.
Even in college, play remains an important aspect of campus life. Activities designed to reduce stress during exam times often involve playing with animals or creating arts and crafts in dorms. Students replace tag and kickball with sports like soccer and tennis. Others find comfort in playing instruments or choreographed dancing. And yet, we all seem to take adulthood as a sign to stop play.
Adulthood appears to come with a stigma against playing as if play is a concept that is inherently juvenile, something beneath those that take the first step to maturity. While the kids play, the adults talk. Rather than play Hide-and-Seek or Manhunt, they converse about their lives and recall old memories. This is not to say that adults should not talk, but rather that replacing play with conversation is akin to replacing apples with oranges. They are completely different, and it is important to maintain a balance rather than sacrifice one in lieu of the other.
Adults often underestimate the importance of play, "but when play is denied over the long term, our mood darkens. We lose our sense of optimism," writes Dr. Stuart Brown, founder of the National Institute for Play. Play cuts down boundaries like no other activity. It requires people to let their inhibitions go and chase a common goal. All it takes is one soccer game to build a connection between your teammates, or one board game to act as an icebreaker for a new friend. 
Even with this stigma, play continues to survive in adulthood. Whether it's card games, local community sports leagues, dancing at potlucks, or bingo night for seniors, it is in human nature to connect with others through playful activity. On July 4th, adults and children come together to celebrate with fireworks and sparklers. At birthday parties, people dance and eat sweets. At community clubs, we often see others playing in the pool or hosting a movie night. It is through these shared activities that we get to know each other and learn to build community.
Play has always been around, in both adolescence and adulthood, and it is time we embrace play rather than act as if we are above it.