Finalize the Design and Budget
Now is the time to make sure that everything you want and expect to be done is included within the established budget.
Play equipment. Remember to account for shipping and freight costs of the equipment.
Site amenities. This includes trash receptacles, bike racks, benches, and shade.
Safety surface. Surfacing material can have a big impact on the cost of a playground but there are several options available from rubber and wood mulch to poured-in-place rubber to artificial turf. Different surface options provide different benefits and one of these options should fit in the budget.
Site Preparation. Construction costs can often be overlooked, and you want to make sure you've budgeted for permits, lighting, sidewalks, and installing or repairing drainage.
Over Budget? Here are some options to consider:
Phasing the project over a period of time rather than reducing the scope of the playground.
Planning for a community build installation.
Examining the play equipment choices to see if cost savings can be found without losing play value.
Reducing open space areas to save on safety surfacing costs.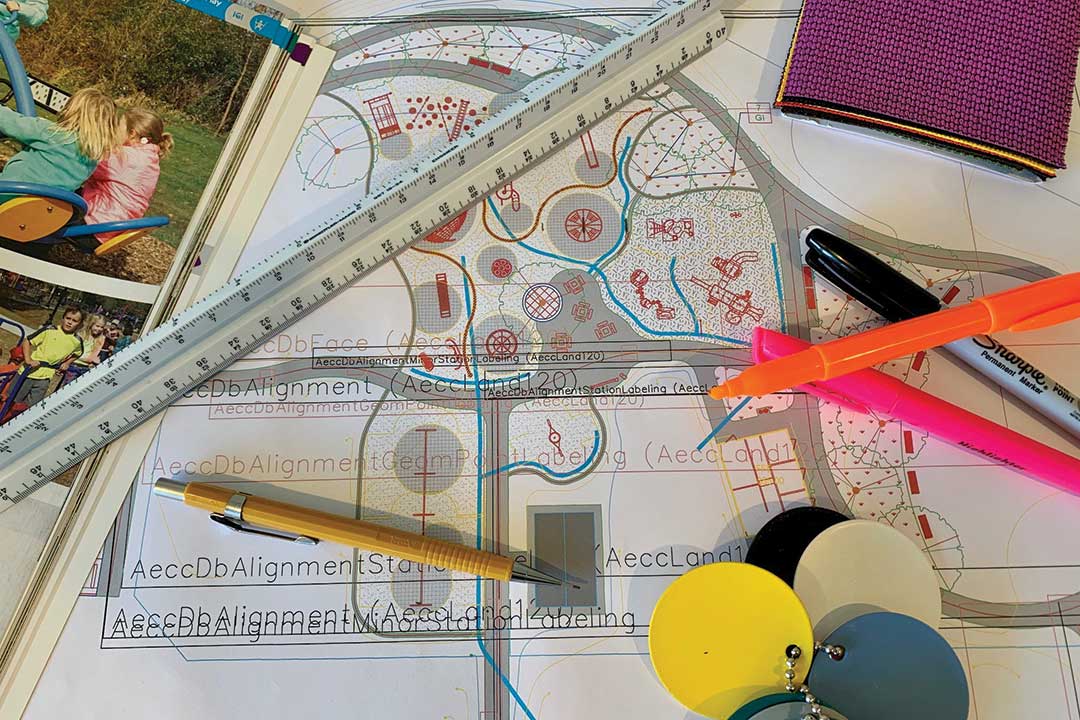 Order the Equipment
Colors should be reviewed and finalized by the owner/representative and play equipment consultant.
All the equipment is ordered, and lead times are provided by the manufacturers. 
Preconstruction Meeting
Once the play equipment is ordered, a preconstruction meeting should be scheduled. If possible, this meeting should take place on-site.
The first step is to bring all key parties together – the play equipment consultant, installers, and the owner/representative – in a pre-construction meeting to discuss the logistics and sequencing of work. A lot is happening during the playground construction and installation, so this is a critical step to make the project run smoothly.
Level Set. Lay out all the parameters. Identify anything that needs to be done prior to playground installation. Scraping, grading, installing or repairing drainage, public and private utility location and marking, removing existing non-compliant play equipment. Agree on location(s) for construction access.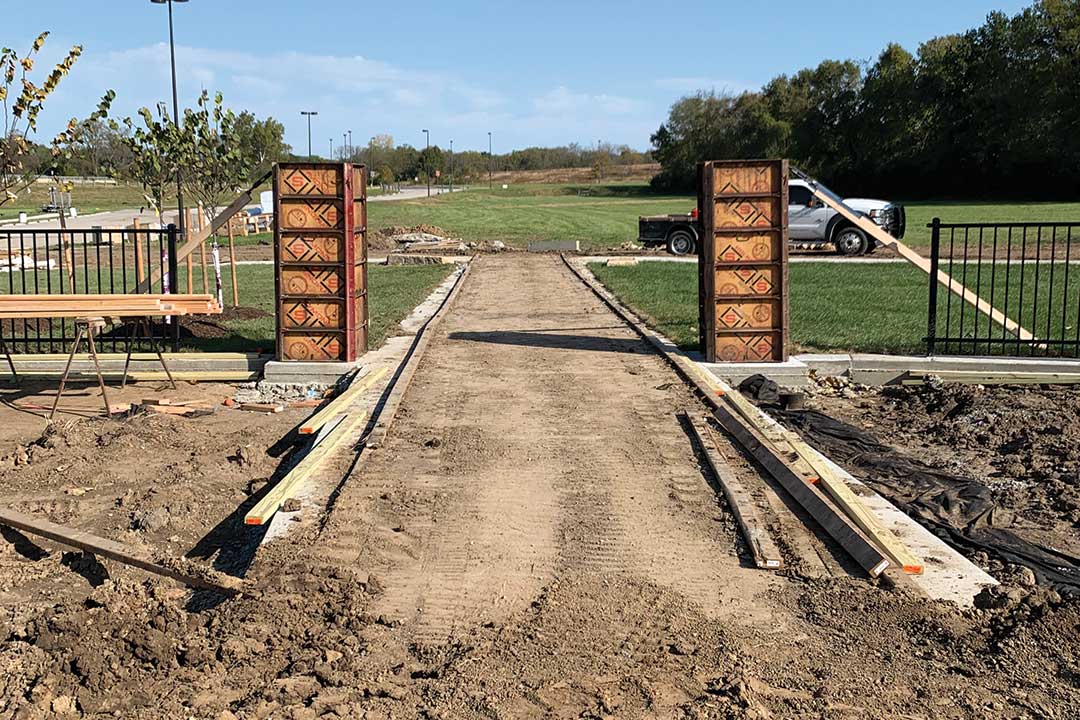 Who and when? Identify who is responsible for each item and where it falls within the sequence of the project. The order of the workflow will help build the project timeline. For example, what happens if the equipment installers realize a layout change must be made to ensure the playground is compliant with ASTM and CPSC guidelines? Who should be involved in the discussion to revise and resolve the layout issue? Who needs to give final approval? This is the time to address the proper chain of command and all responsible parties.
Good, open communication is a must throughout the project. It is crucial to have a chain of command and points of contact established upfront.
Building a Timeline for your Project
Building out a timeline is critical and should outline who needs to do what, when, and where. The goal is to have a smooth transition of workflow with as little downtime as possible. Of course, that smooth workflow can be interrupted with scheduling issues and delays. For example:
Utilities. Public utilities are only required to locate the infrastructure they own. Therefore, there may be private and consumer-owned subsurface utilities that will not be located and marked. If these private utilities get cut, the time to fix them could impact your schedule. (Identifying these private utilities during the preconstruction meeting will help avoid this issue.)
Play equipment lead time. All equipment is custom made to the customer's expectations and equipment manufacturers typically have different lead times. Play equipment lead times vary from 4 to 16 weeks and possibly longer for custom pieces. When multiple manufacturers are involved, the ordering and delivery of the equipment need to be coordinated and arrive at the playground for a timely install. If it arrives too early, a storage location will need to be identified. 
Inclement weather. How do you handle inclement weather days? What is the process for getting the project back on track? An experienced play equipment consultant typically has processes to address most scheduling hiccups.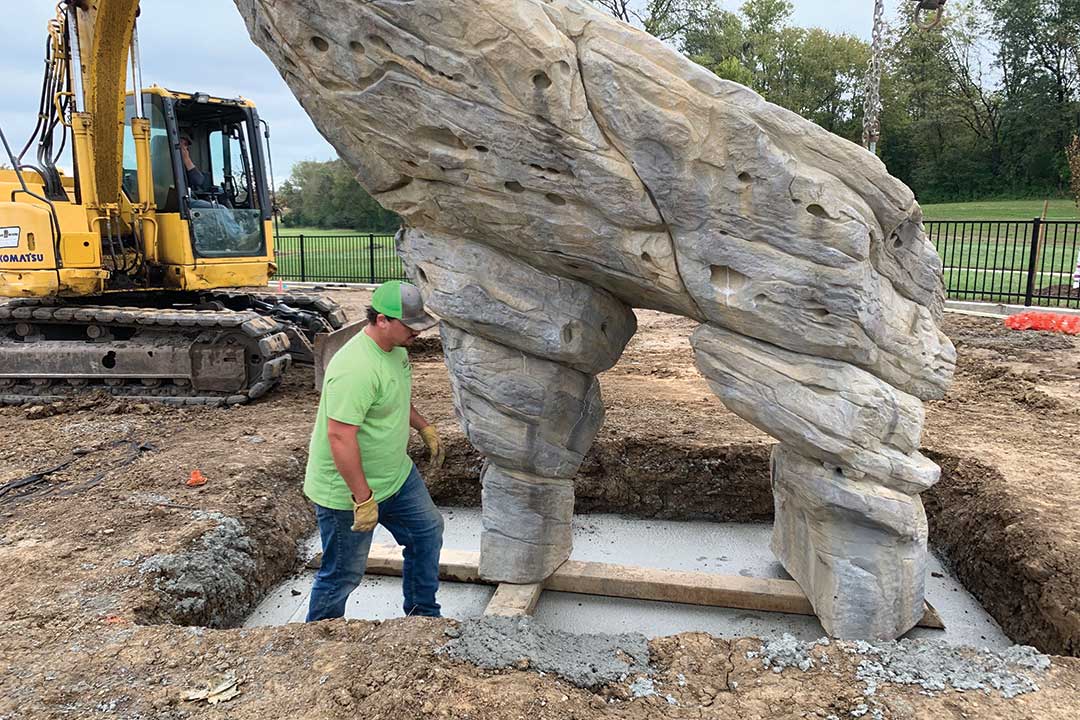 Site Preparation
How much site preparation is needed depends on the condition of the space and whether it is a new playground or a playground renovation. Things to consider:
Make sure everything is in order for zoning and required permits.
Contact a utility-locating service to mark any underground lines before digging begins. Remember that all private assets/utilities must be located.
The playground site must be graded
to 1 – 2% of level if possible.
Make sure your timeline accounts for all prep work. For instance, major site renovations may require the removal of existing play equipment, fixing drainage issues, or leveling the site because the slope is too steep for ADA compliance.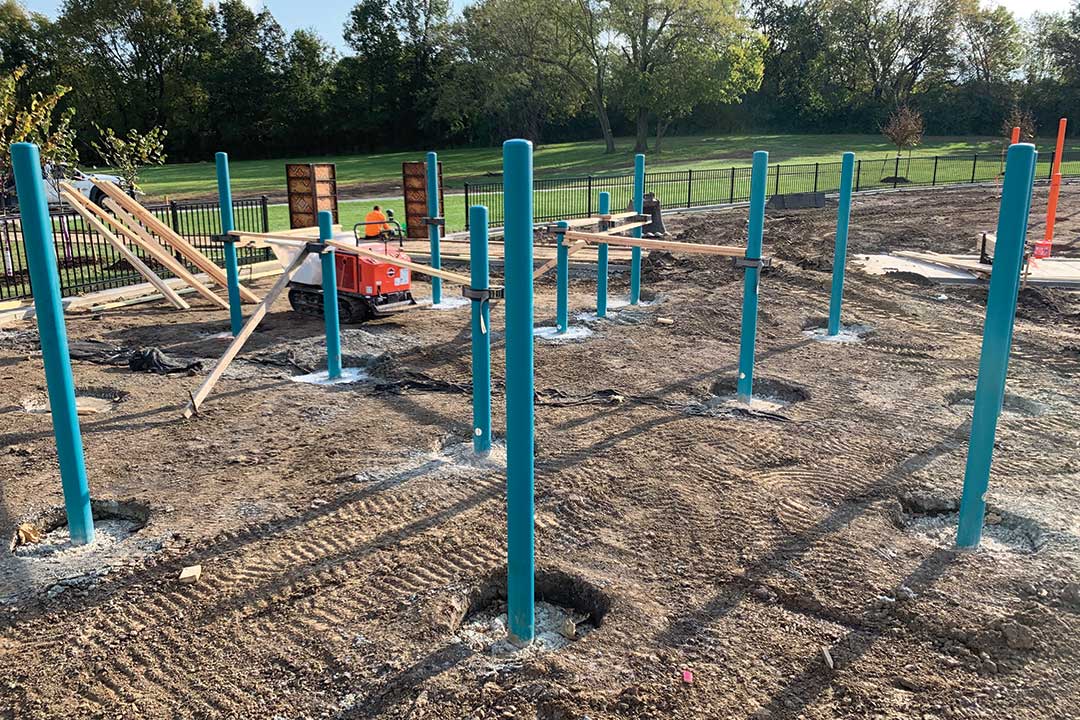 Installation
What kind of installation is the best fit for your project?
Professional. A turn-key service that will take care of every aspect of installation using certified professionals.
Supervised Community Build. Led by a certified, well-trained installer working with a group of volunteers to install the play equipment. This method has become popular because the community feels more invested in the playground having been involved in its creation and construction. It also costs less than a turnkey professional installation.
Opening the Playground
Celebrate all the hard work that has gone into your project! Here are some ideas:
Park Playground. The city or municipality should be proud of a new playground. Take the time to engage the community and celebrate the achievement with an opening event.
School Playground. The kids at a school with a new playground are always excited about new play opportunities. An opening event can also be combined with some orientation of the new equipment and how it should be used.
HOAs and Private Daycares. An achievement to be proud of but also a major selling point for the neighborhood or daycare.
When creating the plan for your playground, a best practice is to work with a play equipment consultant to help guide you in the design, layout, planning, and installation process. He or she can help make things flow smoother and lead to a successful outcome.