Here are the basics an installer will encounter on an installation.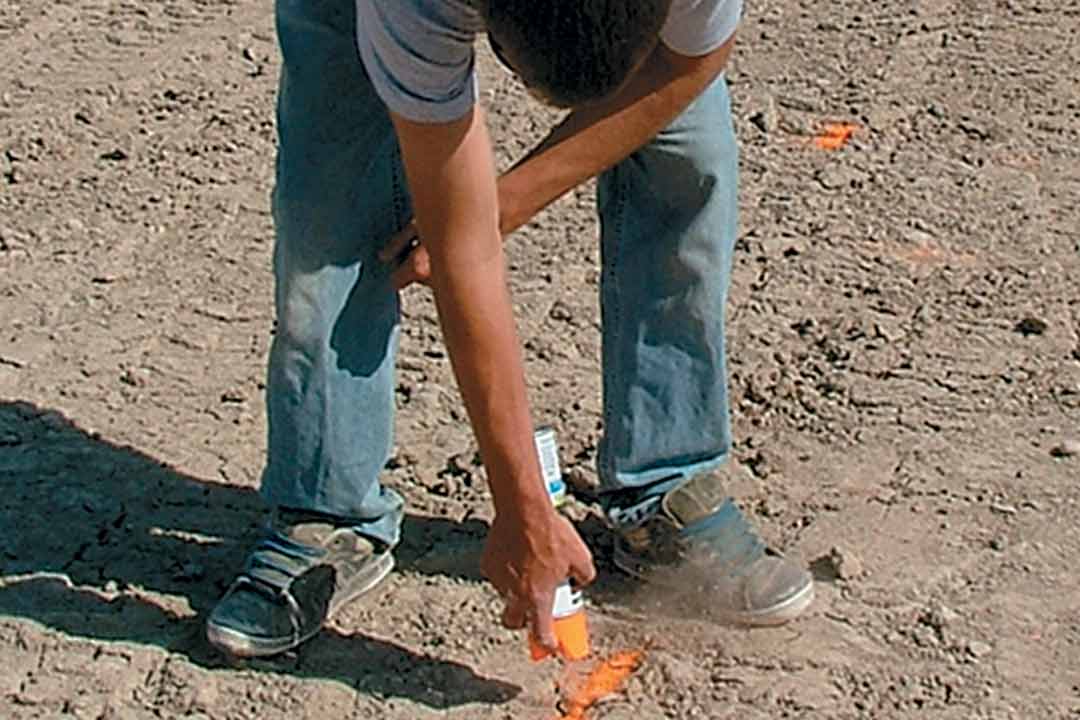 After the size of the play area is determined, concrete borders are formed and poured. After the concrete dries, the forms are removed.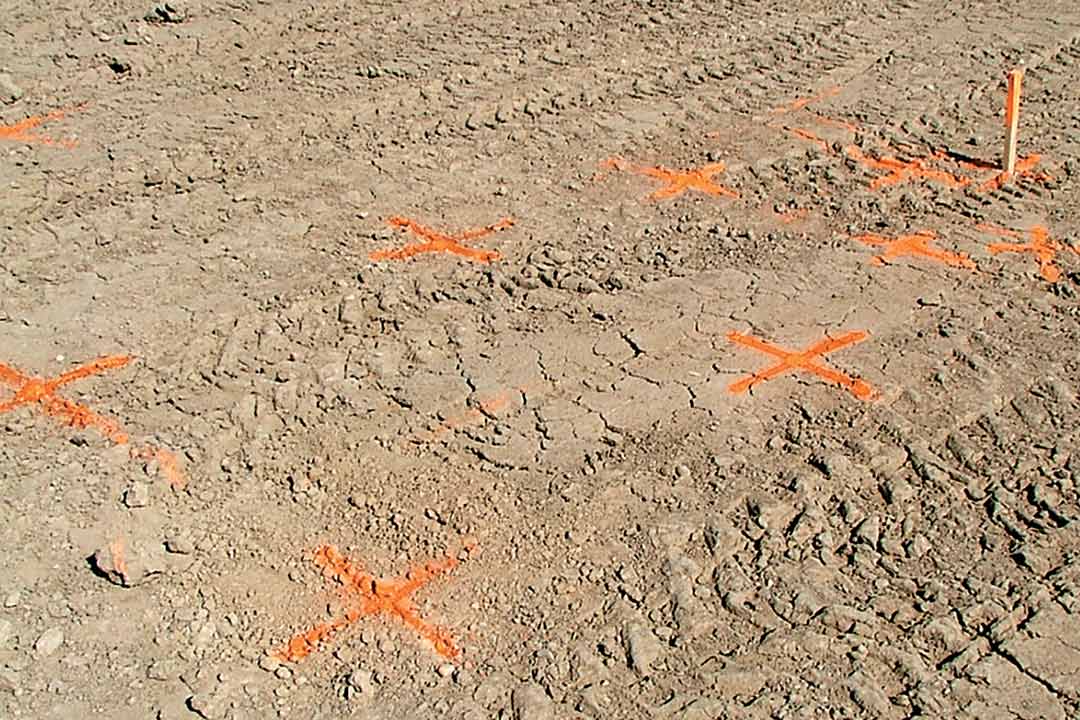 Layout determines where upright posts that hold play components will be. Layout is probably the most important step in building a playground. If your layout is not correct, use zones will be inconsistent.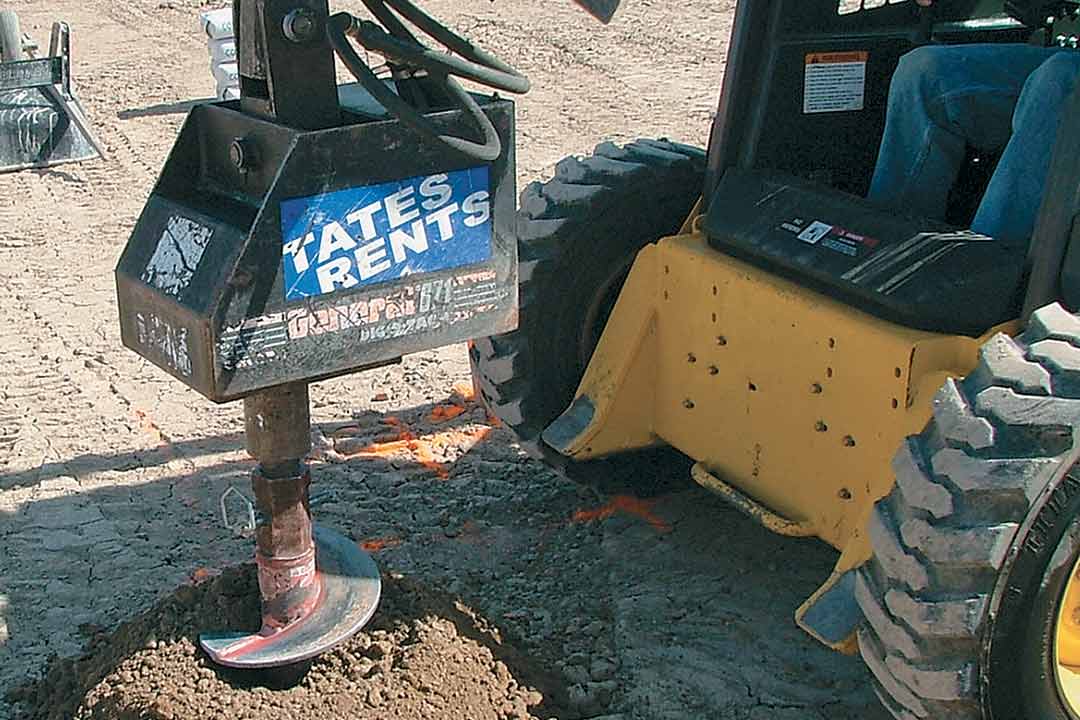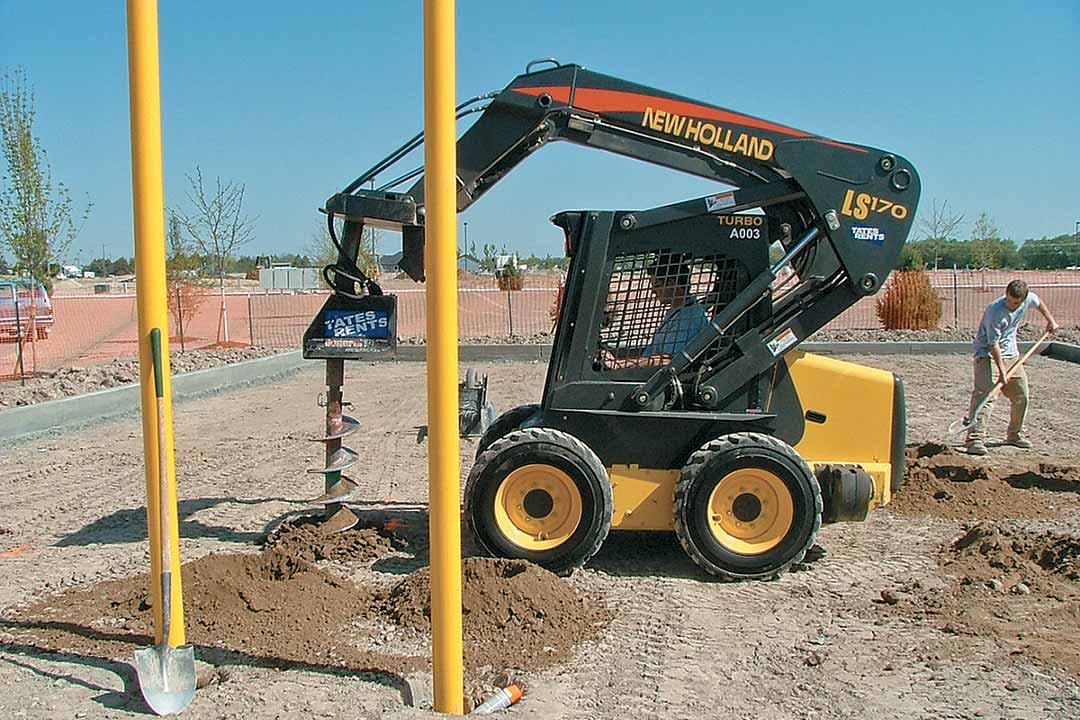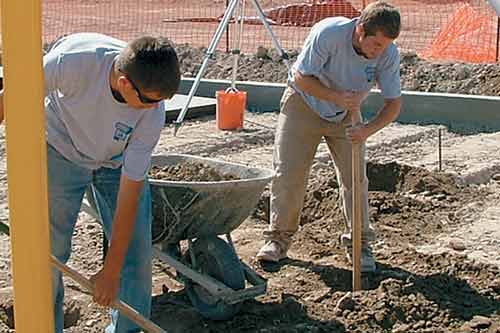 Building a playground is a hole-digging job and a shovel is one of a playground builder's most important tools. If the conditions permit, high-powered augers can be used to dig holes. Installers clean out holes drilled by the auger before placing uprights. Holes must be the correct depth, which is determined by a reading from a transit.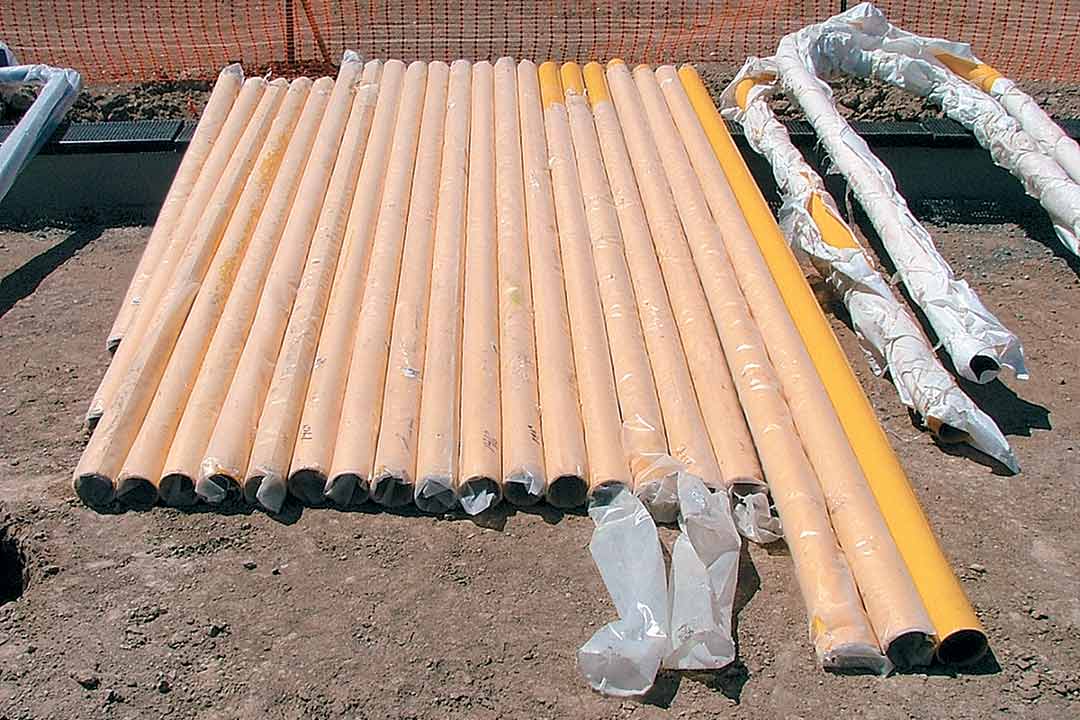 Elsewhere at the job site, organization is key to building. Note uprights are laid out according to size. Leaving them in their protective covering until needed keeps them in perfect condition start to finish.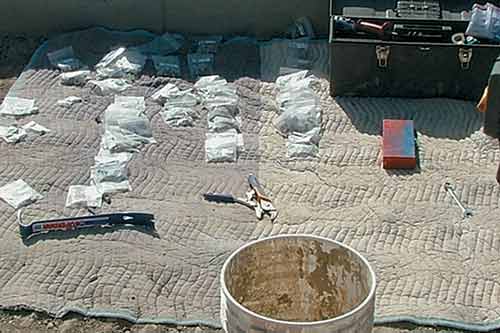 Hardware, sent from the factory in numbered bags, is also an important element of being organized. Each numbered bag contains hardware specific to a use and component. 
Once uprights are in place decks are added.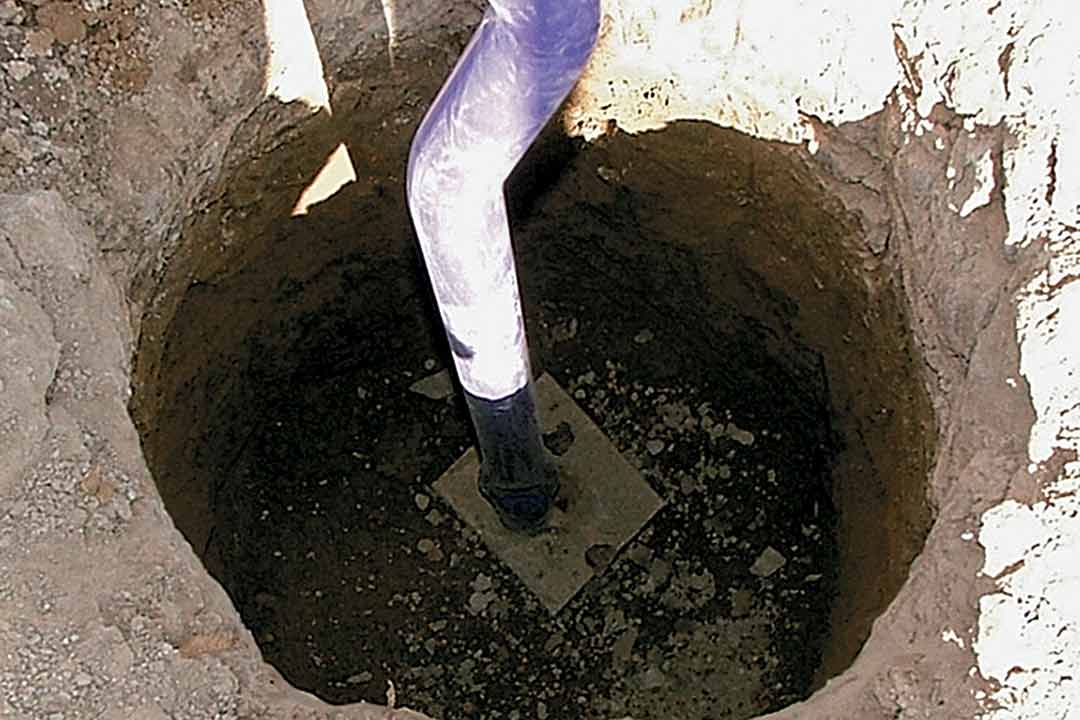 Then the fun stuff! Holes for playground components are dug and connected to the decks.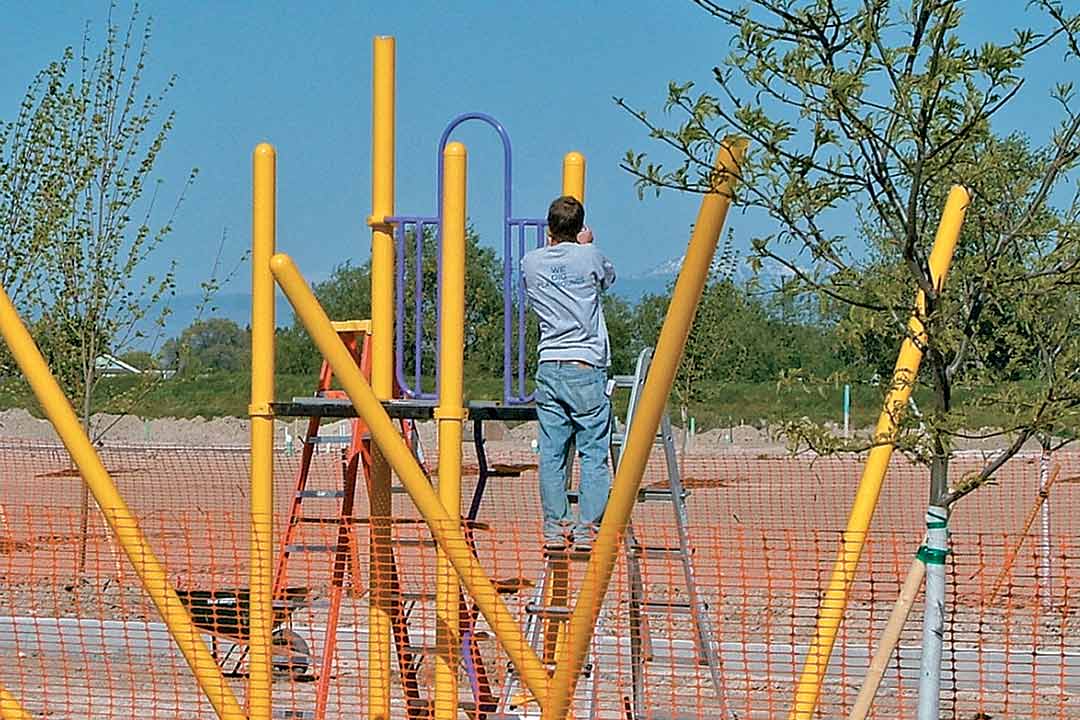 Installation moves forward as installers continue to build uprights to decks, components, and decks.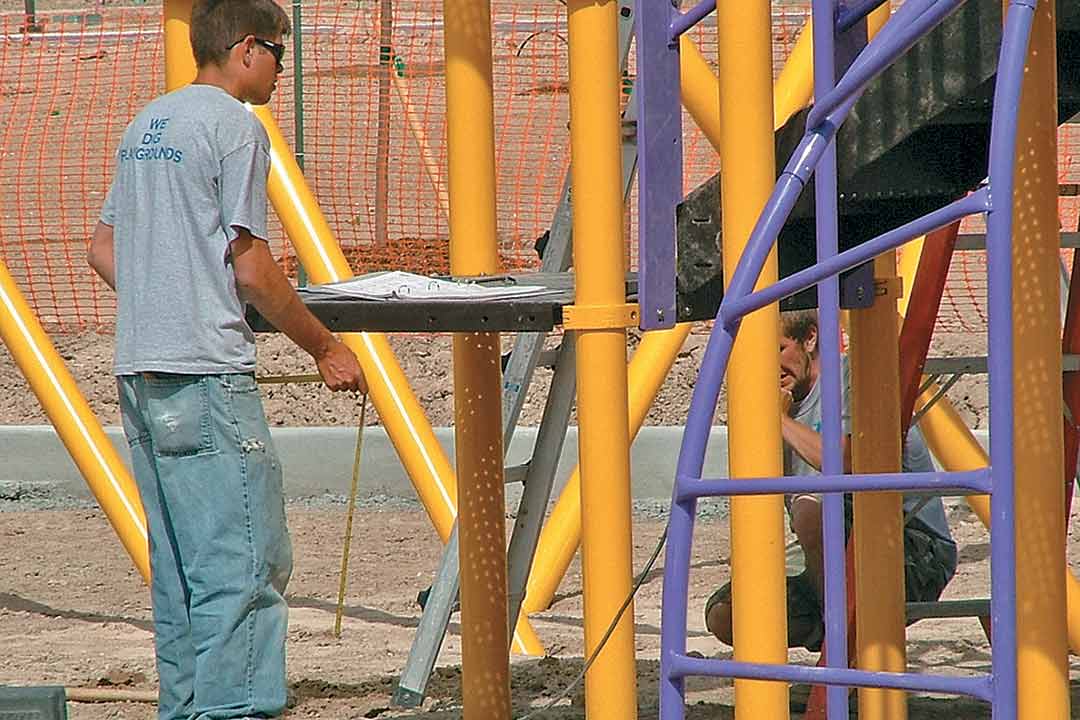 Each assembled component must be measured for accurate placement. Much like putting a puzzle together, playground parts have a matching piece. 
Assembly of a slide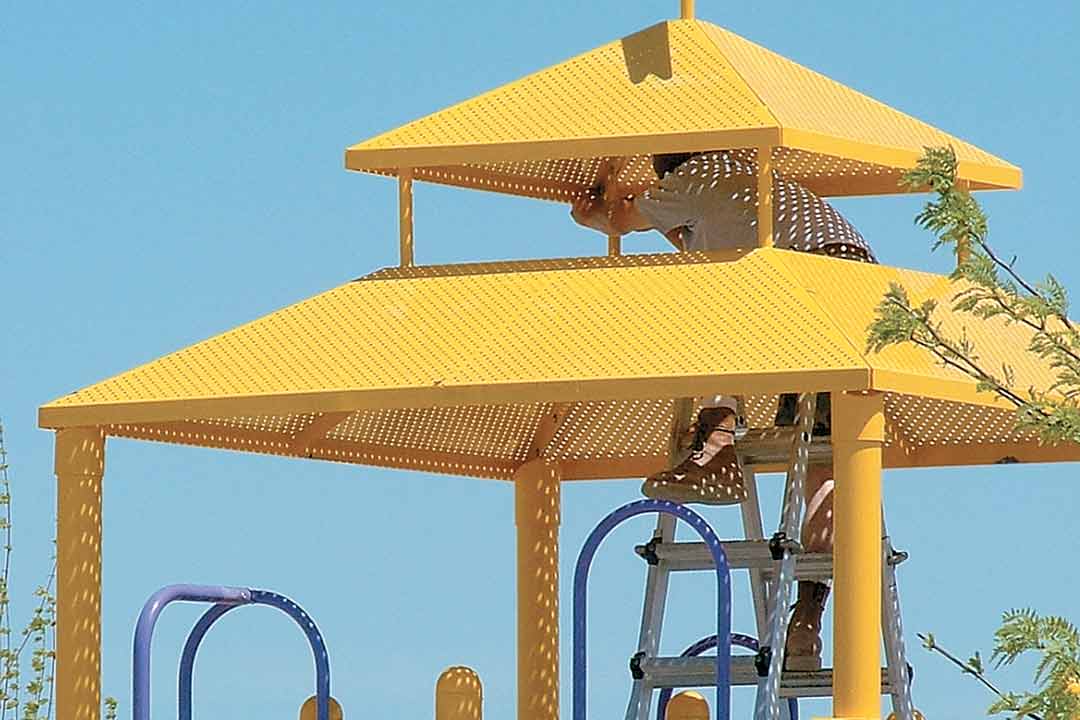 Assembly of roof
View of assembly of roof from the neighbors. Wow! Look at that... almost time to play.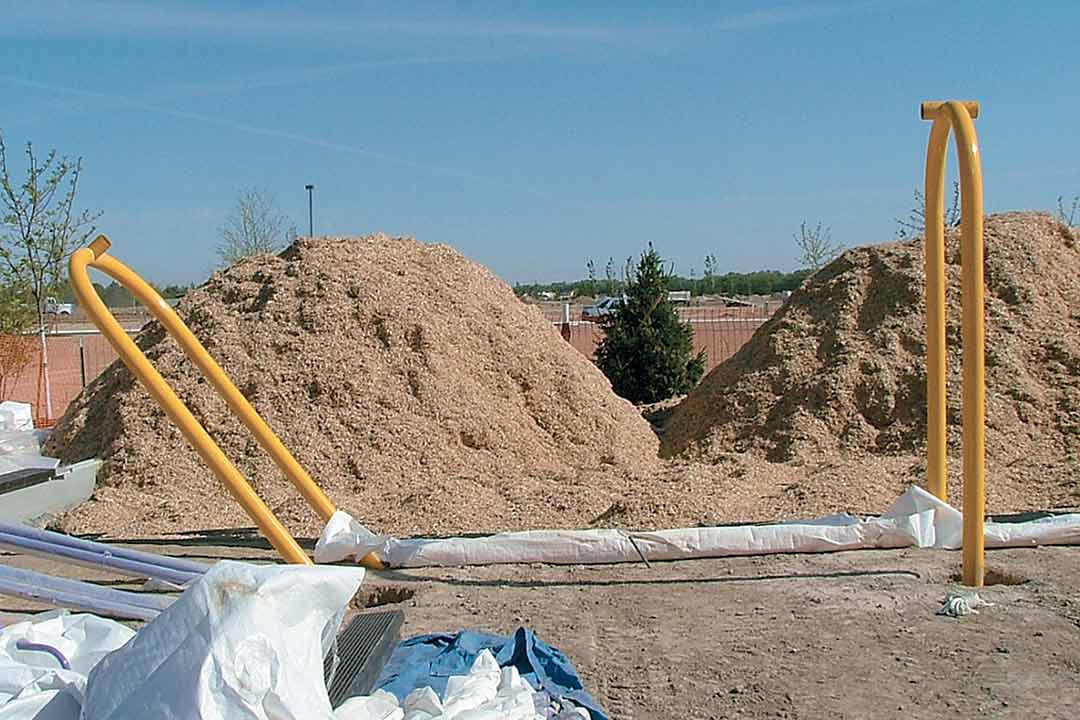 Mountains of wood surfacing arrive, but will be installed another day. Assembly continues..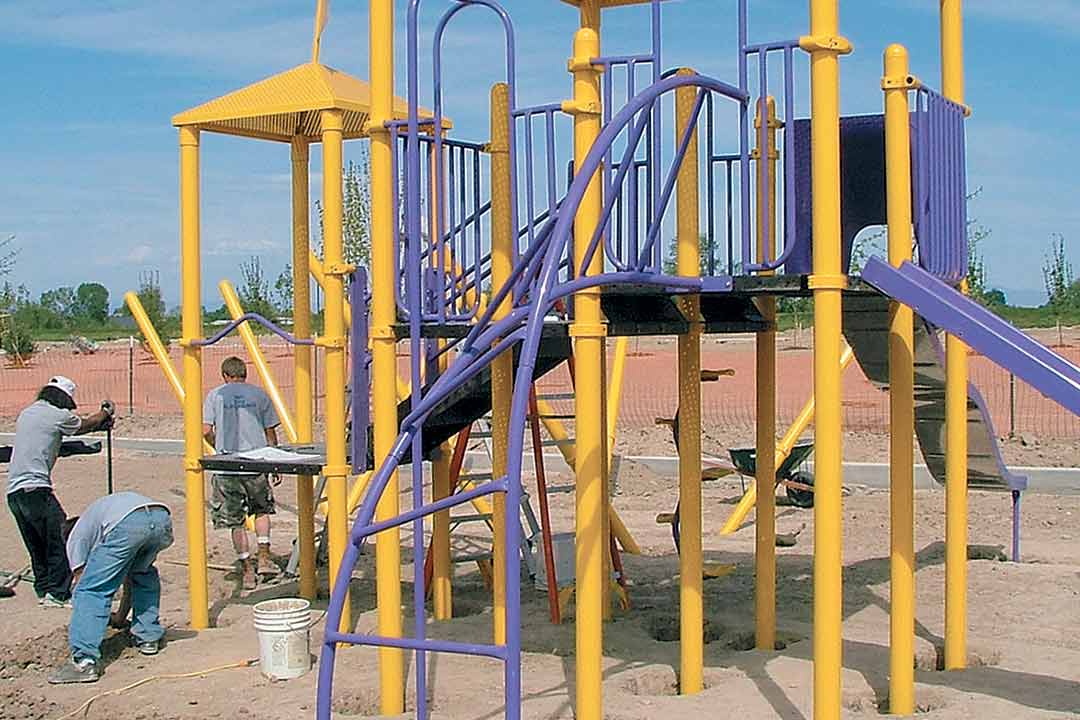 The parts pile once stacked high on the tarp begins to disappear as the playground grows.

Completed Project! The installation crew is long gone to their next job, and behind them, they have left years of fun and enjoyment for the children of Windsor Creek subdivision in Meridian, Idaho.