A refreshing break from the ordinary
Kids love to be challenged and those at Goric Marketing Group USA, Inc. seem to understand this best. For more than 25 years this manufacturer has been building playgrounds and has become a leader in new designs and concepts. Goric was first established in Europe, but its unique and creative playgrounds are catching on in other countries as well, including the United States. 
"I'm disappointed in the development of playgrounds in America," says Goric President Rick Henke. "They all look the same and they don't offer much of a challenge to play on."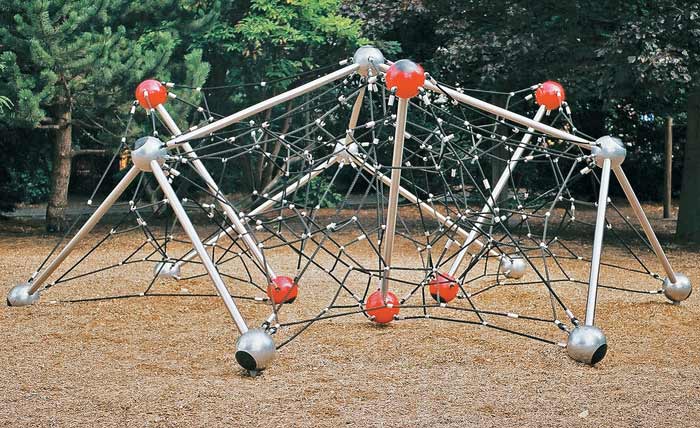 For more than ten years, a new generation of play equipment has become Goric's main focus. The Berliner cable net playscapes and play structures have developed into extremely interesting additions to the "traditional" play equipment in public parks.
The Berliner cable net equipment offers challenging activities that capture children's attention and imagination. Physical fitness, coordination and upper body development, as well as group cohesion and interactive play, are the essential benefits of the cable net equipment.
With any new ideas or unique designs, there can be some misconceptions concerning the playground equipment and Goric cable play structures have experienced just that. For one, people don't understand that steel cables are used, so you don't have to worry about it being cut or be concerned with added maintenance needs.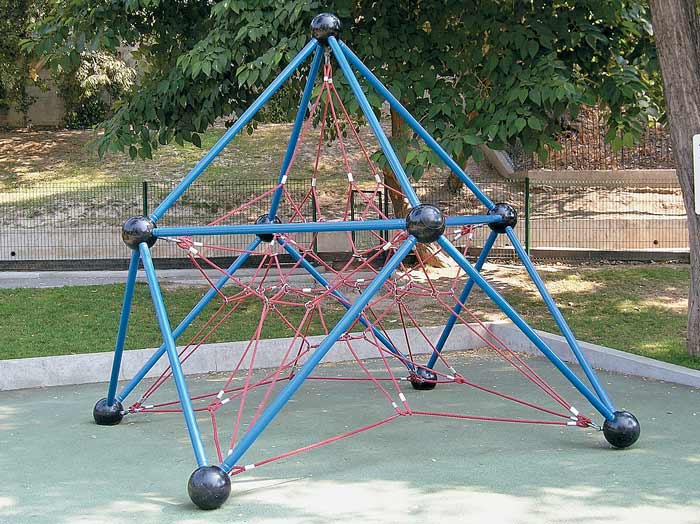 Another misconception is people's fear of children getting tangled up. "When people only see the photos they sometimes think that children could get trapped or entangled, but that's not true," explains Henke. "Children are always protected and it's just not possible."
If you've ever spent time on a playground then you've probably noticed that children like to climb. "Children want to be high up and our net structures allow them to all climb at the same time," says Henke. "They can climb together and if they fall, they fall into a net. We have a 33-foot-high structure in Singapore and it's all surrounded by nets."
Children with disabilities can participate in almost all activities these netscapes provide as well.
The Berliner cable net equipment is designed applying the highest technical standards with many patented hardware features that ensure that the equipment meets and exceeds all requirements for public spaces.
Goric has also introduced its new line of surfacing called Euroflex that is made from recycled tires. The surfacing material is supplied from a tire manufacturer in Germany from a high-quality tire facility.  
The Massachusetts-based manufacturer will continue to reach its goal of building playgrounds that are attractive to children. For more information on Goric's cable net playscapes, play structures or its play points line that will complement any playground, call 877-GORIC US or visit www.goric.com and www.childrensplaygrounds.com.