Keep your kids fueled for playground fun this summer by packing healthy snack options ahead of time. Stocking your pantry with healthy alternatives, compared to standard chip and cookie options, ensures you'll reach for healthy snacks when rushing out the door for a playground playdate. 
Don't forget you benefit from healthy snack choices too! Don't worry parents; you face no shame in snacking on your kid's food while they play. Your body will not only feel the positive energy boost, but your kids will mimic your healthy eating habits. 
Possibly the most important point, healthy doesn't have to mean boring! Check out this list of snacks you can pack-and-go for your next playground trip. 
Granola Bars
Could it get anymore playground ready? These pre-packaged treats should hold a permanent place in your pantry. With healthy options to choose from, you'll remain ready to walk out the door at any moment. Stay mindful of nutrition labels and buy granola bars made with natural ingredients. 
Dry Cereal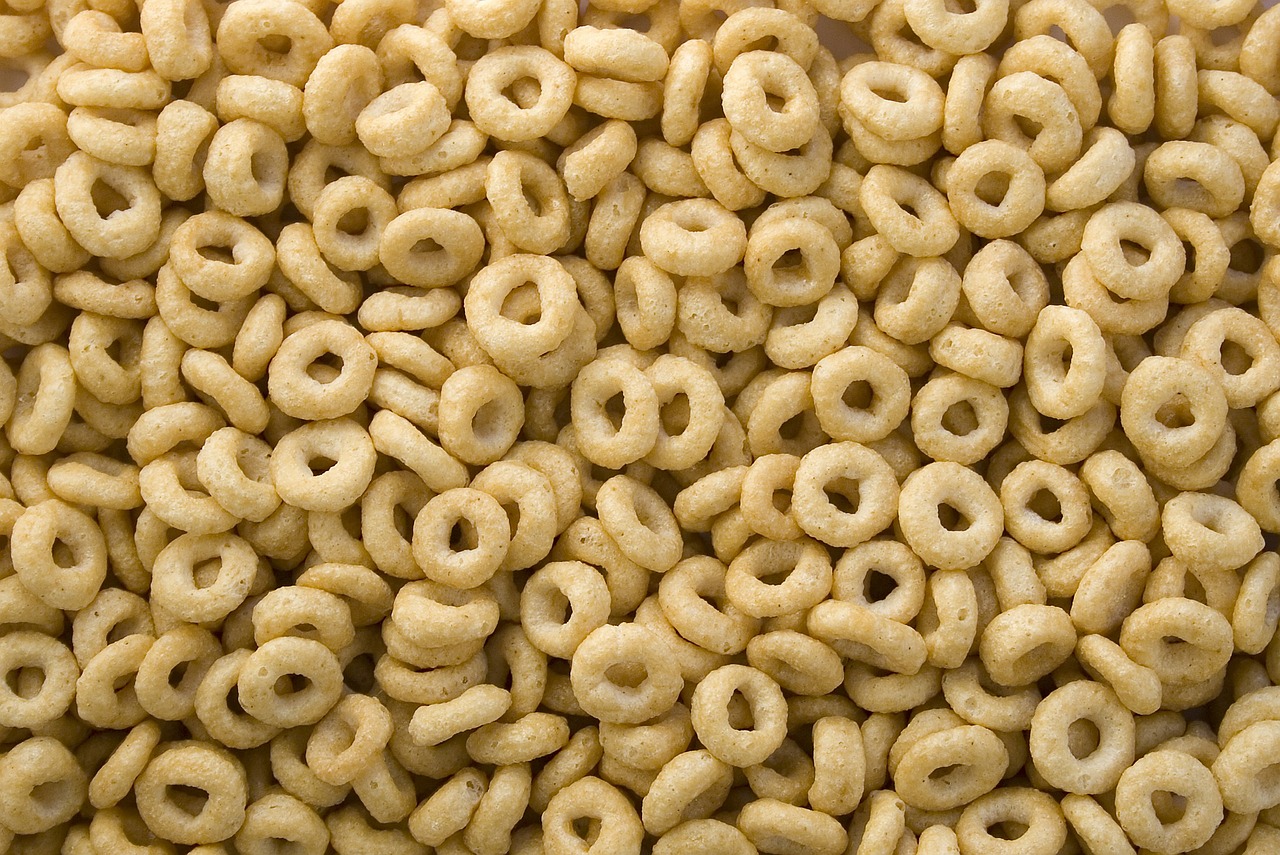 Your kids love it for breakfast so why not carry the fun through morning snack time as well? If you already stock your cereal cabinet with healthy breakfast options, you've prepared yourself for later in the day without even realizing it. Grab a Ziploc baggie and get to pouring. Or switch it up by turning Cheerios into an edible necklace. String Cheerios to a piece of string or yarn and tie it around your child's neck for a smile-inducing snack time treat. Bonus: Have your kid help with making the necklace! 
Easy-Peasy Peanut Butter Bars
Know someone who can't get enough peanut butter into their diet? You don't have to admit if that person is you. Surprise your kids with this simple 3-ingredient peanut butter delight! Make and package these bars ahead of time so you can grab them on your way out the door. 
Trail Mix
Not just a hiker's snack. Trail mix may resonate with your children as a dessert snack because of its chocolate nibbles, and hey let them think what they'd like. As long as they eat something, anything, healthy, right? Try your hand at homemade granola mixes or save money and purchase pre-prepared trail mix to save yourself some time. 
Crackers
Wait, you thought this was a post on healthy snacks? Whether you go the quick route with Annie's crackers or practice making this four-ingredient cheesy carrot cracker recipe, your kids will snack well. 
Thanks to Annie's crackers, your kids can snack on cheesy crackers without any extra worry on your end. Annie's products remain committed to organic ingredients, meaning GMO and worry-free for you! Treat your kids with a snack they'll do bunny hops for. 
Fresh Veggies
Stock up on vegetables every week during your shopping trips. Not only do they pair well with every meal, but they serve as the perfect healthy snack time treat. For an instant snack-time smile, prepare a childhood favorite, ants on a log — a combination of celery, peanut butter and raisins — or switch the recipe up with these ants-on-a-log variations.
Fruit
Indulge their sweet tooth with a tasty, yet healthy treat. Switch up their snack by cycling through fruit options such as apple or pear slices, Clementine's, grapes and strawberries. Feeling a little creative this week? Turn strawberries into snackable and packable alternative with this oven-dried strawberry recipe. Your kiddos will easily fool themselves into thinking you've let them have chips for a snack — satisfaction!
Make playground parents envious of your children's fun, yet healthy treats and make sure to share these ideas with them!