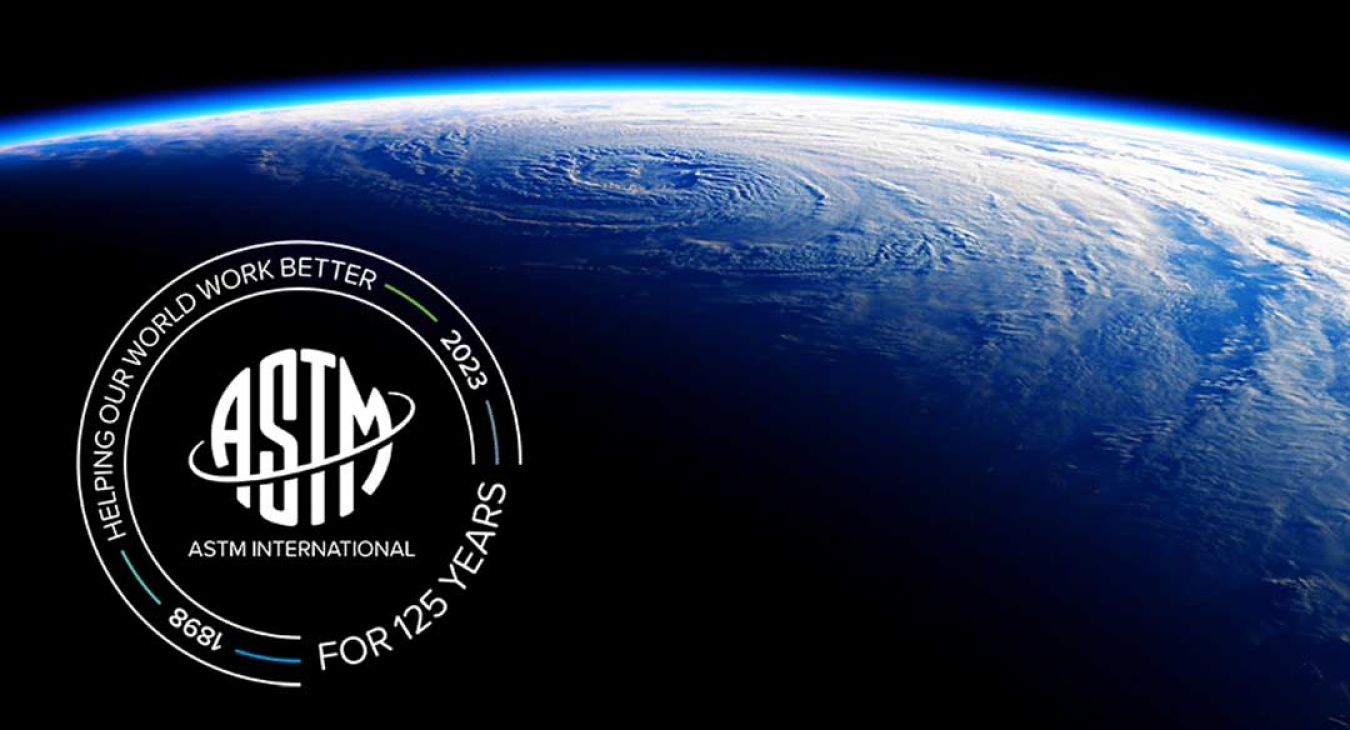 Formed over a century ago, this organization plays a leadership role in addressing the standardization needs of the global marketplace…playgrounds included
ASTM International, originally known as the American Society for Testing and Materials (ASTM), was formed over a century ago, when a forward-thinking group of engineers and scientists got together to address frequent rail breaks in the burgeoning railroad industry. Their work led to standardization on the steel used in rail construction, ultimately improving railroad safety for the public. As the century progressed and new industrial, governmental and environmental developments created new standardization requirements, ASTM answered the call with consensus standards that have made products and services safer, better and more cost-effective.
Today, ASTM continues to play a leadership role in addressing the standardization needs of the global marketplace. Known for its best in class practices for standards development and delivery, ASTM is at the forefront in the use of innovative technology to help its members do standards development work, while also increasing the accessibility of ASTM International standards to the world.
ASTM continues to be the standards forum of choice for a diverse range of industries that come together under the ASTM umbrella to solve standardization challenges. In recent years, stakeholders involved in issues ranging from safety in recreational aviation, to fiber optic cable installations in underground utilities, to homeland security, have come together under ASTM to set consensus standards for their industries.
Standards developed at ASTM are the work of over 30,000 ASTM members. These technical experts represent producers, users, consumers, government and academia from over 100 countries. 
In August of 1986, a group of approximately ten people met in Philadelphia to form the ASTM F08.63 Playground Surfacing Subcommittee.  Our first task was to write a new standard to address falls onto the surface from playground equipment.  Four years later in January 1991, ASTM F1292 Impact Attenuation of Surface Systems Under and Around Playground Equipment was approved.  There have been four revisions approved since that date.  Perhaps the most important was the revision passed in December 1996 that added the "portable" Triax test apparatus to be used both in the field and in the laboratory.  Due to its portability, it makes field testing of playground safety surfaces much more available and economical for those who wish to re-test their playground surfacing after it has been installed.
At the urging of the Americans with Disabilities' Access Board, the committee went to work to develop a standard to measure the accessibility of playground surfaces.  A provisional standard (PS83) was approved in April of 1997 after two years of intense work.  The full standard was approved for publication in February 1999.  The committee has recently embarked upon a revision of this standard looking at the potential of using a more portable measure device called the Rotational Penetrometer.  This will enable laboratories and others to test in the field as well as the laboratory.
The next project the committee undertook was developing a standard for engineered wood fiber.  This standard was approved in January 2002.
The three standards mentioned above that the committee had written were mostly technical in nature and were not very reader-friendly, although all three standards have, indeed, been adopted by owner/operators and frequently appear as requirements in specifications. In order to help owner/operators understand the three standards, the committee published F2223, which is the Guide Standard on playground surfacing. This standard [which is only 4 pages] helps the owner/operator, members of the public, and other interested parties to understand in laymen's language the various standards that the committee had published. You can purchase a copy from ASTM; their information can be found below.
The Standards developed by ASTM F08.63 Surfacing Subcommittee are as follows:
ASTM F1292 – Impact Attenuation of Surface Systems Under and Around Playground Equipment
This specification addresses the impact attenuation requirements of surfacing materials.  A CPSC study of playground equipment-related injuries treated in U.S. hospital emergency rooms indicated that the majority resulted from falls from equipment to the underlying surface.
ASTM F1951 – Determination of Accessibility of Surface Systems Under and Around Playground Equipment
This specification addresses the need for quantifiable measurement of accessibility for persons with mobility impairments whether using assistive devices or not.
ASTM F2075 – Engineered Wood Fiber for Use as a Playground Safety Surface Under and Around Playground Equipment
This Standard fills the need for a systematic means of evaluating engineered wood fiber from the standpoint of particle size, consistency, purity, and ability to drain to establish a uniform means to measure the characteristics of engineered wood fiber in order to provide the potential buyer with performance specifications to select a suitable engineered wood fiver to meet the needs of playground designers, operators and manufacturers.
ASTM F2223 – ASTM Standards on Playground Surfacing
This guide is to be used to assist the playground owner/operator, specifier, designer, etc., in determining the properties that can be considered with regard to the protective surfacing in the playground.  It is intended to outline the requirements associates with design, installation, and maintenance of the surface.  It is not a technical document and technical information must be found in the various standards.  
Resource
ASTM • 100 Barr Harbor Drive, West Conshohocken, PA  19428-2959  • 1-610-832-9500
Online at www.astm.org
Telephone:  1-610-832-9550 for Information Center
Fax Requests:  1-610-832-9555