The resources are certainly available for playgrounds to be safely installed, inspected and supervised. The National Program for Playground Safety (NPPS), which was established in 1995 through a grant from the Centers for Disease Control and Injury Prevention (CDC), continues to play a major role in playground safety education. For the past eight years the NPPS has trained playground supervisors through its Safety School and in spring of 2002 they launched a children's program called Kids' Checker. NPPS, under the direction of Dr. Donna Thompson, is at the forefront of a new trend to educate the actual users of our nation's playgrounds.
Kids' Checker is playground safety for kids. This interactive, kid-friendly Web site, www.kidchecker.org, provides a fun learning tool for children. It identifies the key components of the NPPS Safety Program, S.A.F.E., and provides a checklist for children to evaluate their play area. These S.A.F.E. components are:
Supervision – Adults should always be present at the playground when children are there. Adults should always be able to see children in crawl spaces. Rules for the playground should always be posted. 
Age-Appropriate – There should be separate play areas for children ages 2-5 and those 5-12. The equipment should be the appropriate height for the two age groups of children. Signs about adult supervision and separate play areas should be present. 
Fall Surface – The surface should be of the appropriate soft materials. These include sand, pea gravel, wood products, shredded rubber, rubber mats or poured-in-place-rubber. The loose fill products should be 12 inches deep. The playground should be clean and litter-free. 
Equipment Maintenance – Spaces should be less than 3.5-inches or greater than 9-inches in order to prevent strangulation. Equipment should be in good condition with smooth surfaces and without rust or splinters.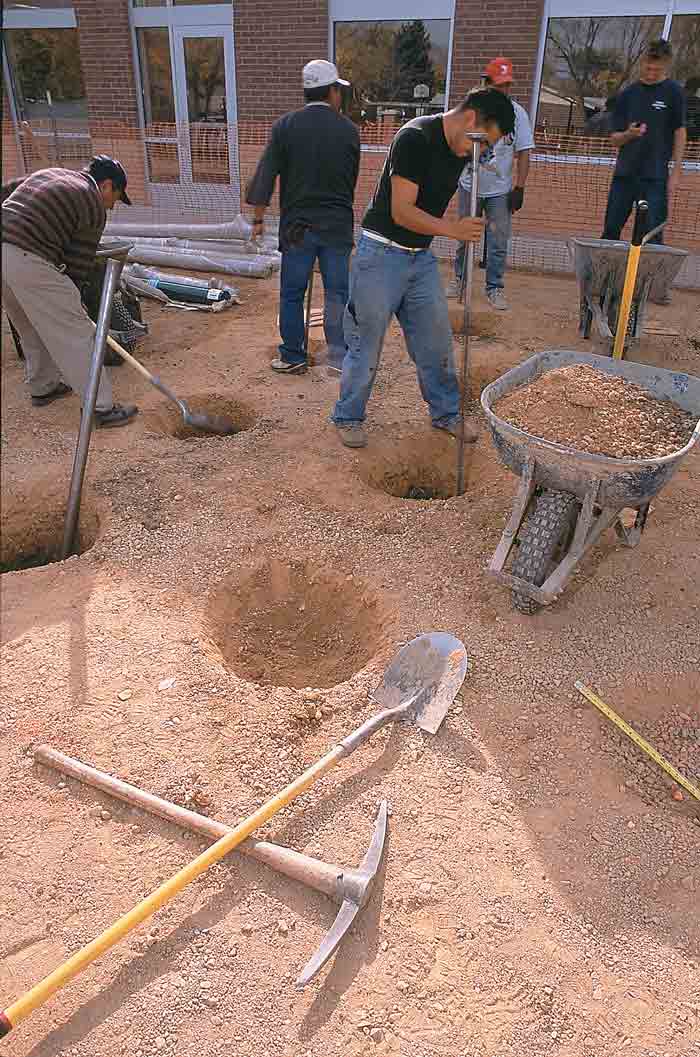 The Kids' Checker Web site and program was introduced and promoted by two brothers, Andrew and John Kidd. Andrew Kidd was seriously injured on a playground in 1994; he endured 15 surgeries as a result. Shortly thereafter, he became a member of the NPPS team. In 2000, his brother John was spared serious injury from a fall thanks to the presence of soft surfacing. Andrew and John continue to work toward preventing playground injuries. They have taught playground safety classes to Cub Scouts and fifth graders. They've done several live television interviews, including NBC's Later, Today and Oprah. 
The Kidd brothers have turned their playground experiences into a crusade to inform other children of playground hazards. Their efforts inspired the Kids' Checker Checklist and the accompanying math lessons. This math program enables children to evaluate how their playground "measures up" by using fun math concepts. Head entrapments are measured with dollar bills, which are six inches long. Kids are shown how to fold a dollar to 3.5 inches long and to combine two bills to produce a nine-inch measure. Kids use credit cards or dimes to check for dangerous S-hook openings that might catch clothing and cause strangulation. Additional math measurements are used to determine equipment height, depth of surfacing and use zone placement.
Once completed, Kids' Checker Checklists are given to the playground supervisor, parent, teacher, child care director, park department director, etc. Kids that participate receive a Kid-Checker Certificate and a list of safety tips for continued awareness of playground safety. Any child in the nation can log on to the cool website and participate in this fun program. Playground supervisors can also use the material to instruct their playground users.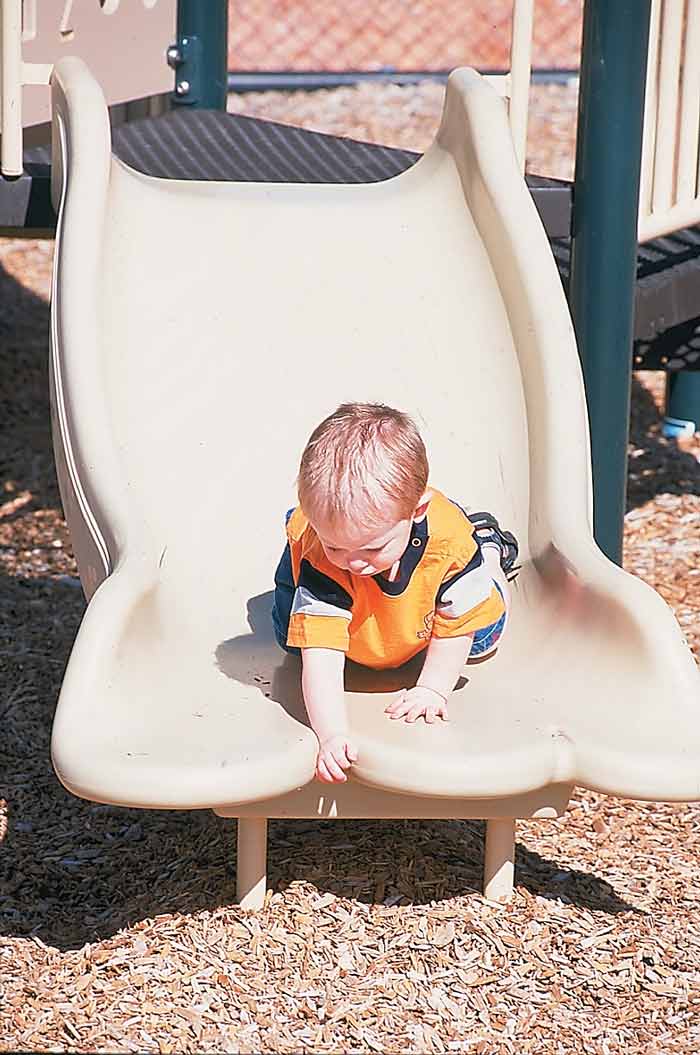 This children's safety program is one of many instructional services that NPPS provides. NPPS serves as a national clearinghouse for playground safety information, provides global resources through its Web site, www.uni.edu/playground, conducts ongoing research for injury prevention and sponsors National Playground Safety Week. Their educational resources include videos, pamphlets, and books aimed at being a technical resource for parent groups, schools, communities, childcare centers, government officials, children's organizations and other educators.
With the Consumer Product Safety Commission (CPSC) guidelines and the standards from the American Society for Testing and Materials (ASTM) at the core of their instruction, NPPS has made great strides in educating the public, playground supervisors, manufacturers, and installers on key components of playground safety. Their Kids' Checker program pulls the users into the safety loop. When the kids who enjoy well-built playgrounds begin recognizing and pointing out safety hazards, the injury statistics will surely drop. These well-informed kids are an integral part of our adult efforts to provide playground safety.