Spring is a great time to visit the playground. Parents or caregivers should take this quiz about playground safety before heading out the door!
1:) You should always read the signs and labels at the playground before using it. 

True
False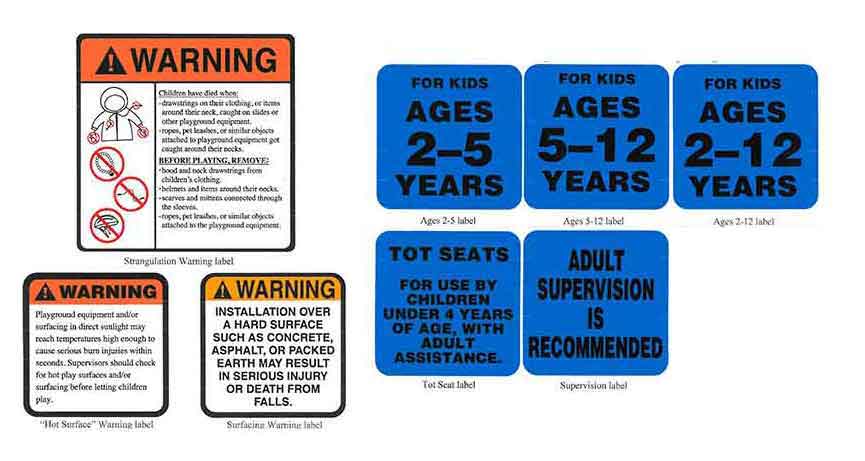 Answer: A.) True
Playgrounds are designed for different age groups and the proper age range for the playground should be posted on a sign near the playground entrance or stickers on the equipment. Do not use a playground if it is designed for an older age group than your children, since a younger child could become overly challenged or the equipment could be too high. These situations may lead to an injury. 
---
2:) What items should not be worn on a playground?

Clothes with drawstrings
Bike helmets
Flip flops
All of the above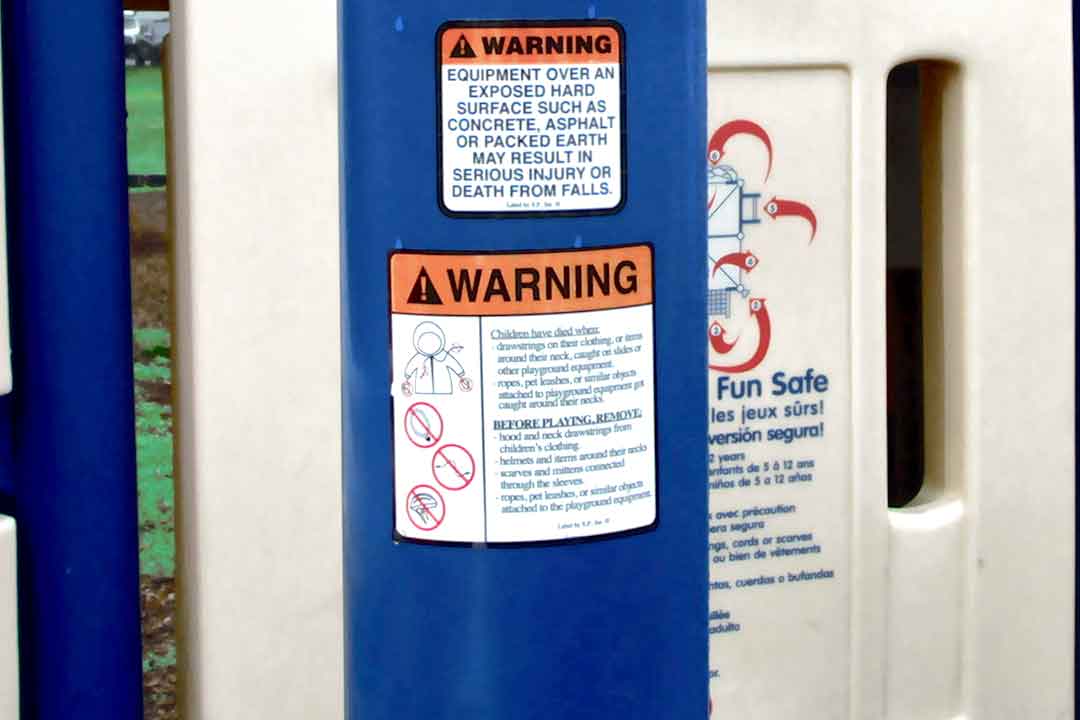 Answer: D.) All of the above
Clothing with drawstrings, lanyards, necklaces and similar items should be removed because they can become entangled.
Bike helmets should never be worn on a playground because they make a child's head larger, which makes it more likely that they could become stuck in a playground opening and be trapped by their neck.
Flip flops are a trip-and-fall hazard when children are climbing and jumping.
---
3:) Children who are barefoot can use the playground, true or false?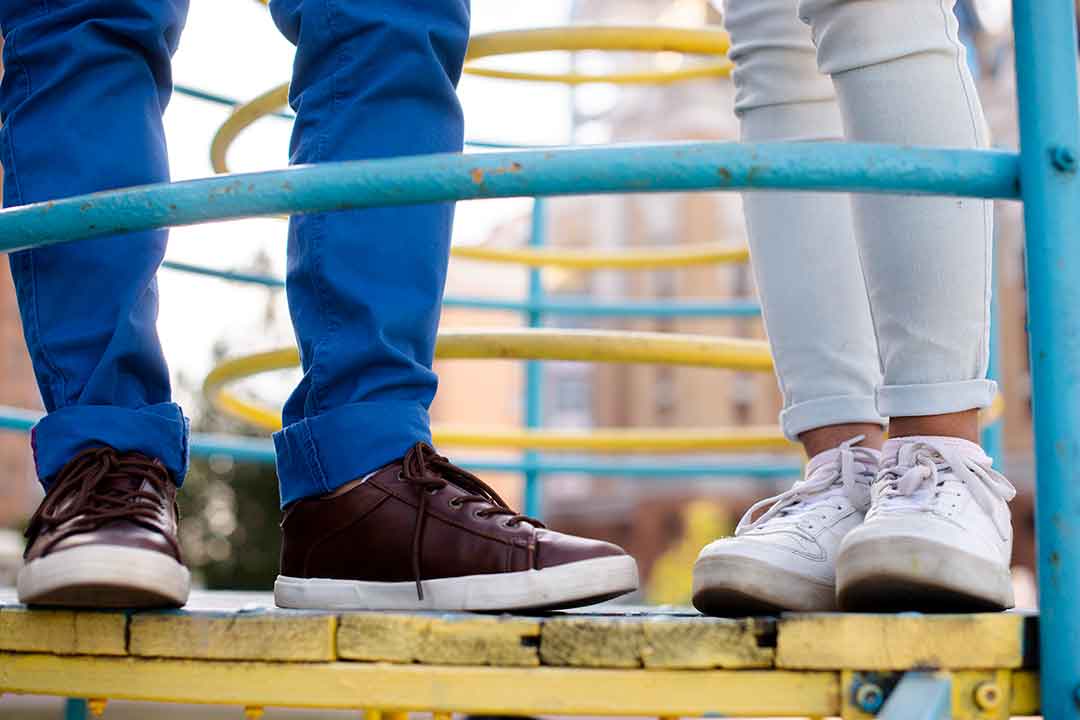 Answer: False
Children should wear shoes or sneakers (but not flip flops) to ensure proper grip on the equipment, as well as to prevent injuries such as burns, splinters or lacerations.
---
4:) Which is not an acceptable playground surface?

Hard-packed earth or grass
Blacktop
Concrete
All of the above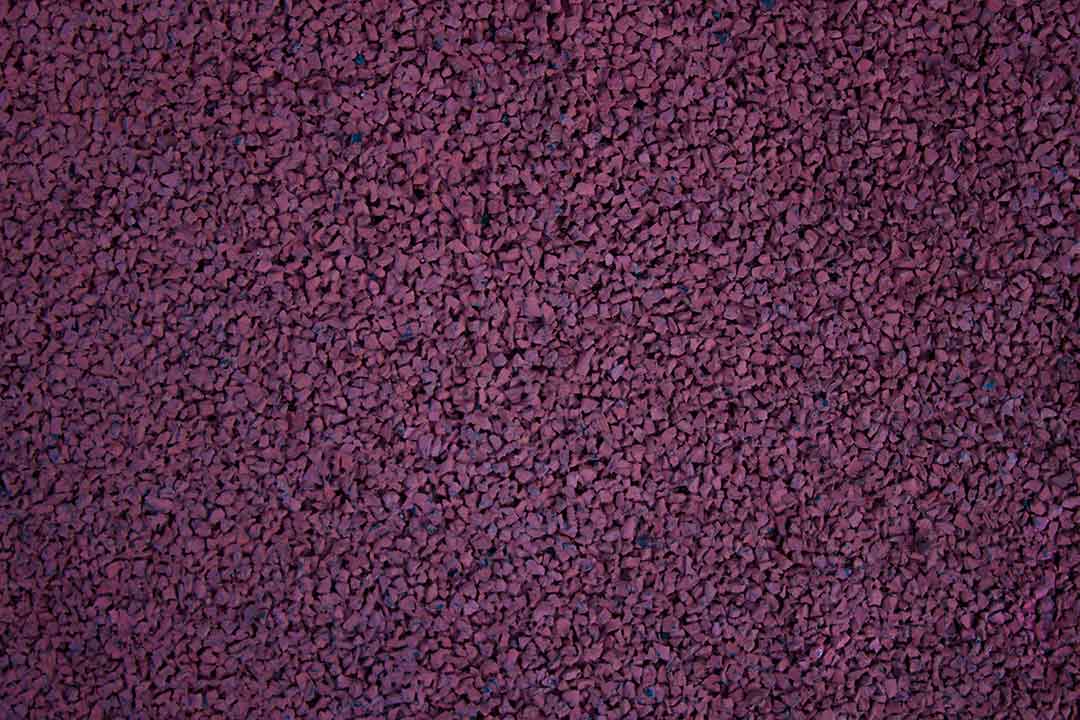 Answer: D.) All of the above
Playgrounds may have a variety of surfacing types, but avoid those without the proper surfacing materials.
---
5:) To maximize focus while kids are playing on a playground, supervisors should:

Stay off the cell phone
Remove headphones
Keep your eyes moving
All of the above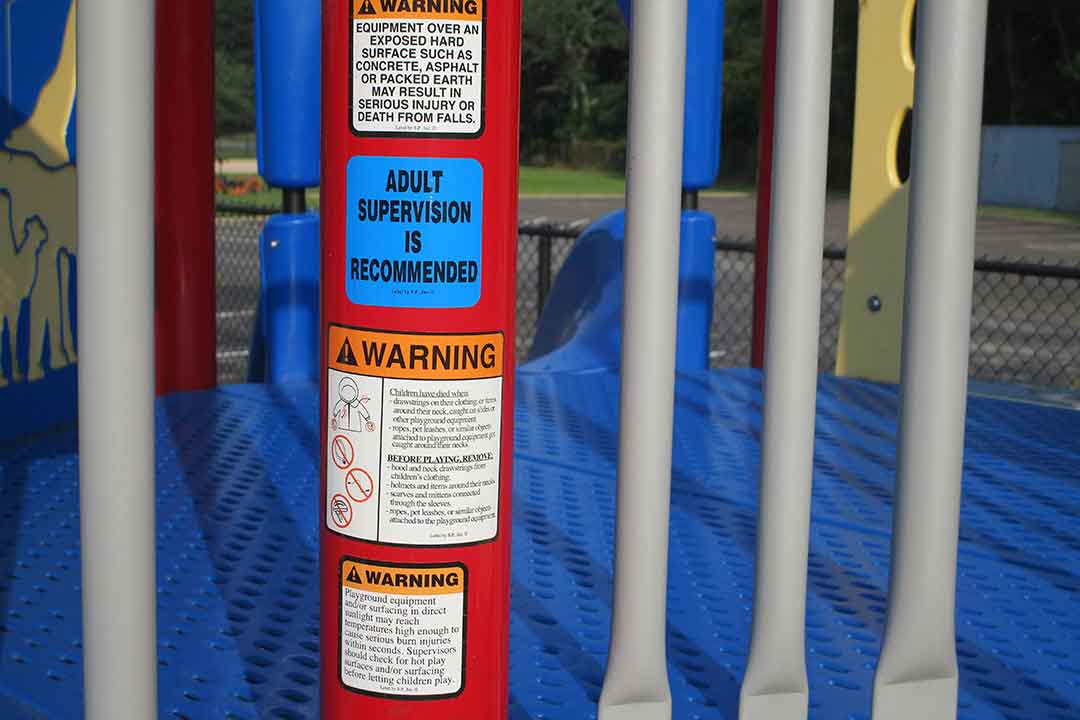 Answer: D.) All of the above
Proper supervision is one of the keys to reducing playground injuries. Always remember to enter important emergency numbers into your phone.
Now that you are more educated about playground safety, enjoy the playtime, fresh air, and fun!
This Playground Safety Quiz was provided by Joann Robertson, CPSI, CSP, CPSCU, ARM, and was previously published in Parks and Rec Business Magazine. The quiz was published alongside Rolf Huber's article: Playground Standards Have Changed, Are you up-to-date?
---
BONUS: Five Quick Tips For Public Playground Safety
Make sure surfaces around playground equipment feature mats made of safety-tested rubber or rubber-like materials or have at least 12 inches of wood chips, mulch, sand or pea gravel. 
Prevent burns on hot metal playground equipment. Check the temperature of steel decks, slides and steps. In direct sunlight, they may reach temperatures high enough to cause serious contact burns in seconds.
Examine equipment for sharp points or edges to avoid scratches and cuts.
Check for separate play areas for ages 2-5 and 5-12 years old. And make sure that elevated surfaces in each play area, like platforms and ramps, have guardrails to prevent falls.
Look for tripping hazards, like exposed concrete footings, tree stumps and large rocks.