When undertaking a new playground project, consider the following four, interconnected steps: Funding and Project Criteria, Playground Design and Equipment Selection, Playground Construction, and Playground Maintenance. They are all vital to the safety, durability, and proper use of a playground. To ensure the success of your project, choose one or more professionals in each area to assist you in making sound decisions.
Funding and Project Criteria
Whether you are purchasing the installation of one playground or several, today's playgrounds require more planning than we have ever seen. There are endless places one can go to look for information about providing the most fun for the children while still fulfilling federal and state requirements for playgrounds. A consultant can help you develop criteria within your budget and assist you with developing a risk management plan that incorporates standards and guidelines for playgrounds, specifically standards and guidelines from the CPSC and the ASTM, and the ADA. In October 2000, the ADA Access Board issued its final ruling on Americans with Disabilities and Public Play Areas.
Today's playgrounds are designed and manufactured with the safety of kids in mind. However, making sure they are installed to be safe and maintained to stay safe is the responsibility of you, the playground owner.
Playground Design and Equipment Selection
To plan a safe playground such issues as age-appropriateness, use zones, protrusions, entrapments, entanglements, head injury criteria, and impact attenuation need to be addressed. The list goes on. With a little research, starting with this guide, you will find good information about providing the most fun for the children you serve while keeping safety as a priority. You may want to get the input of an engineer or architect to help with site development and pre-planning.
Playground manufacturers have representatives that can help you select equipment and materials needed to complete the entire project. These may include, play structures, safety surfacing, borders, site amenities and interpretative signs. Many of today's play equipment manufacturers offer products that are certified to meet ASTM standards. It is during the selection process with your manufacturer's representative that you will be choosing equipment and building materials that must meet CPSC guidelines, hold to ASTM standards as well as ADA requirements, all of which has become increasingly vital to safety and risk management.
Playground Construction
Qualified and experienced building persons should do the installation of your playground play equipment. Within the construction industry, these people are called contractors. Be sure your contractor is licensed by your state, properly insured, and certified with the National Playground Safety Institute.
Meet with your contractor upon completion. Walkthrough the play area. They can address any concerns and supply you with the warranty, manufacturer's paperwork, and a final inspection checklist.
Playground Inspection and Maintenance
After your project is complete, your most active role as a playground owner begins. To operate a safe play area, you will need to incorporate an inspection and maintenance program. Your contractor may offer this service or you may find contractors that specialize in playground maintenance. You may opt to do inspections and maintenance in-house. The National Recreation and Park Association offers the industry-leading certification program in playground safety, the Certified Playground Safety Inspector (CPSI) certification program. CPSI Certification involves a training course and test that teach professionals, as well as laymen to inspect playgrounds for specific safety hazards. CPSI certification courses are offered all over the United States.
Certification must be renewed periodically, as new safety issues and ways of addressing playground safety continue to change and develop.
Be sure to realize that children have little or no voice in the adult world of design and money. Think of the child when you have a playground project and use the resources available to ensure that your investment has the best in fun, safety, and durability.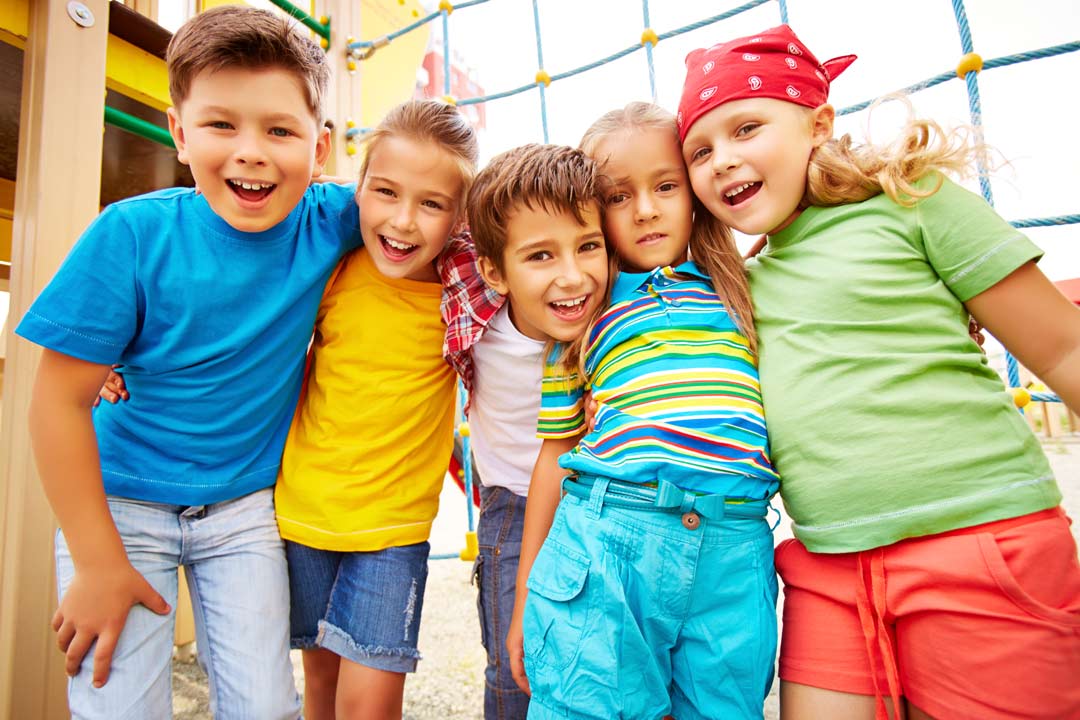 Do any playground professionals out there have tips for someone getting a new playground? Does anyone in the process of getting a new playground have any questions for pros in the playground industry? If so leave a comment below and please, don't forget to share our guide!
More helpful resources for getting a new playground
Our guide to getting a playground first appeared in Today's Playground Magazine Spring of 2001 and updated February, 23 2022.