Most of the research available today underlines how important play is for a child's development. But there are some experts who believe that modern research has missed the point by overemphasizing the formative function of play and underestimating its value as fun and entertainment.
Children don't play to attain a particular goal. On the contrary, play seems to be the manifestation of a happy-go-lucky attitude to life. Kids play because they want to. Yet play provides definite benefits necessary for healthy development.
This is only one example of how fascinating the mysteries of play really are. And, if you ask Hags, the best way to learn more about the remarkable human capacity for play is to combine theoretical insight with practical experience. This is what the playground equipment manufacturer has done.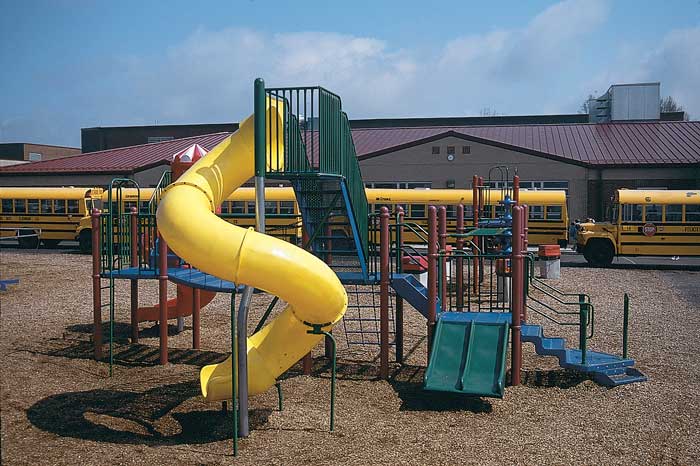 AMBITION
Hags receives its stimulating and attractive ideas through theoretical insight into the nature of play. To put it simply, it takes play seriously.
Hags is a member of the PlayPower family of companies, which also includes Miracle Recreation, Soft Play, SpectraTurf, and EZ Dock. The company originally started in 1948 in Sweden and has brought a solid reputation as one of Europe's leading suppliers of commercial play equipment to the U.S. Its products are now distributed to more than 30 countries all over the world. Each product reflects the firm foundations on which its reputation was built: good design, safety, quality, and environmental responsibility.
GOOD, PRACTICAL DESIGN
Play lays the foundations for the basic skills essential to explore the world around us. Good design means the kind of products that encourage children of all ages to play, training their bodies and developing their minds. To do this, Hags utilizes the infinite variety of play opportunities found in nature, and complement these with its products for a safe, sensible, stimulating, and complete play experience.
SAFETY
Hags uses its expertise and knowledge to design safe play areas that are based on years of practical experience and close cooperation with numerous organizations. And its equipment is designed to meet the strictest industry standards and guidelines, including ASTM, CPSC, and ADA. Its quality program has been accredited to ISO 9001 since February 3, 1993—a sure indication of its ability to consistently monitor and control quality issues.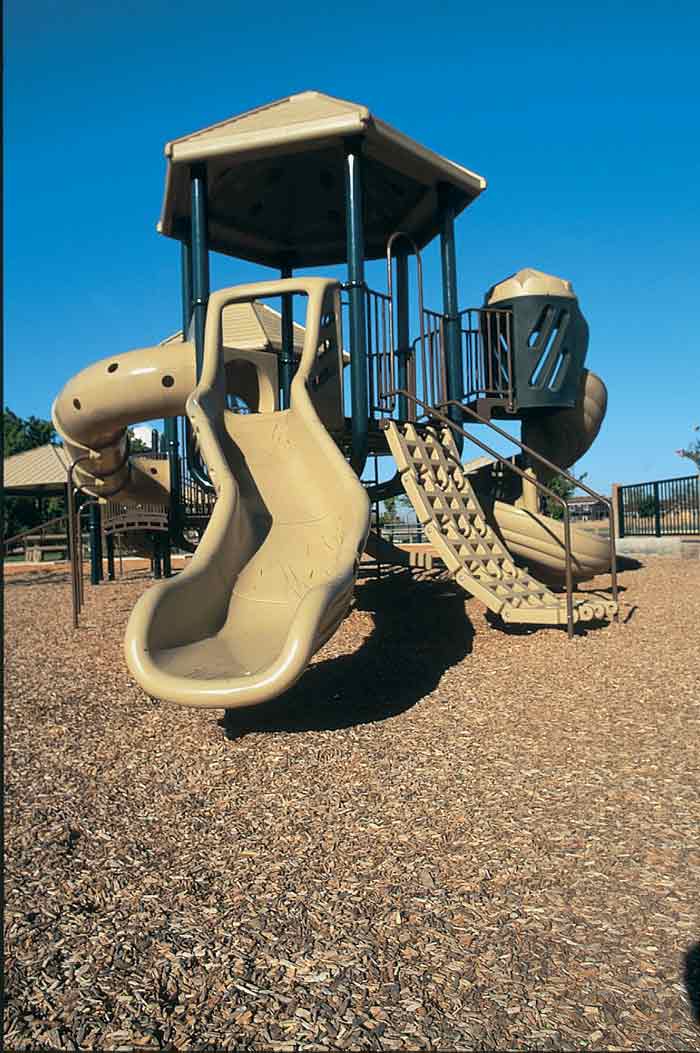 FROM IDEA TO REALITY
Fifty-six years of experience has given Hags a wealth of knowledge, which is constantly translating into new opportunities for planning playgrounds and outdoor environments. Hags is laying the groundwork for tomorrow's citizens—the children of today.
That's why quality is always at the top of its agenda on the drawing board and in the finished product. From raw materials to assembly instructions, Hags has accorded the same stringent standards, because quality is in everyone's interest.
Hags play equipment is developed to make play safer, more inspiring, and more fun than ever before. Its goal is to build play equipment that is as versatile as a child's imagination.
For more information about Hags Play USA, please call
866-KIDS-PLAY (543-7752), or visit www.hags.com.