Exercise provides a plethora of physical and mental health benefits. But, did you know that if you change your workout location, you can increase these benefits? Well, you can.
Outdoor exercise involves two health-improving activities. These are; getting outdoors and moving your body. And the benefits are remarkable. If you want to:
Save money,
Get in shape, and 
Avoid the stress associated with exercising at the gym, do not fret.
Your answer is in the great outdoors, where you can find a host of fitness parks. We, along with a team of fitness experts, have curated a comprehensive list of benefits of parks. Read on to discover why you should get your sweat on in the great outdoors.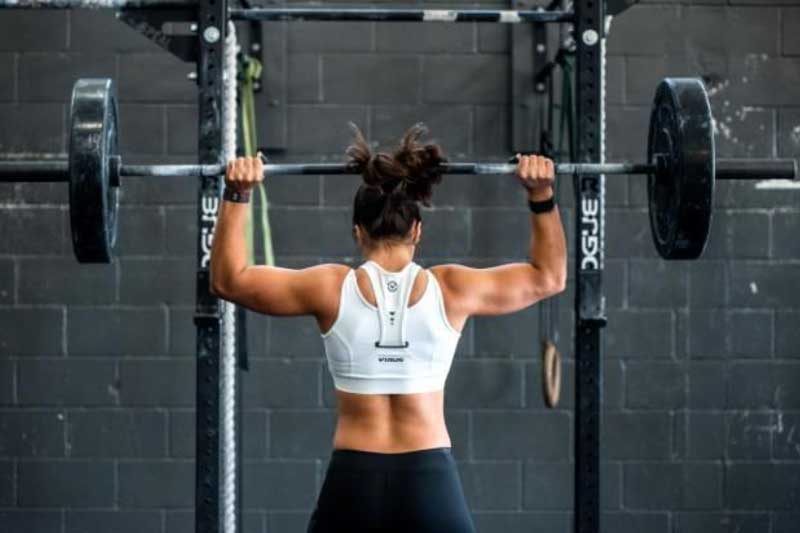 1. Training Outdoors Improves Your Health
Training outdoors is fun, but this is not the only perk. Exercising in an outdoor exercise park can improve your health in various ways.  It can:
Improve physiological and psychological health,
Decrease depression and tension,
Improve cardiovascular health,
Promote disease prevention, and
Increase body energy,
 Improve strength, endurance, and flexibility. 
If you train at a gym, you can only use the elliptical, dip bar, power rack, or bench press. But, exercising outside facilitates "muscle confusion," which helps the body burn more calories. Moreover, the fresh air outdoors is cleaner and superior to the recycled air in gyms. And as such, the fresh air will give you more energy, and you will burn more calories by the end of your workout session. Exercising outdoors also exposes you to sunlight, which increases essential levels of vitamin D. 
2. Training Outdoors Reduces Stress and Lowers Blood Pressure
Scientific studies show that exercising outdoors lowers individuals' heart rates and blood pressure. As a result, when you train outdoors, the exercise will feel less arduous than when you train indoors. This will enable you to achieve your exercise goals with ease. It will also push you closer to your desired level of fitness. 
Apart from reducing stress and lowering blood pressure, exercising outside can help with insomnia. When you work out in outdoor settings, you breathe in fresh air. This fresh air helps ease insomnia. So, when you train outside, your stress levels decrease, your blood pressure goes down, and you sleep better.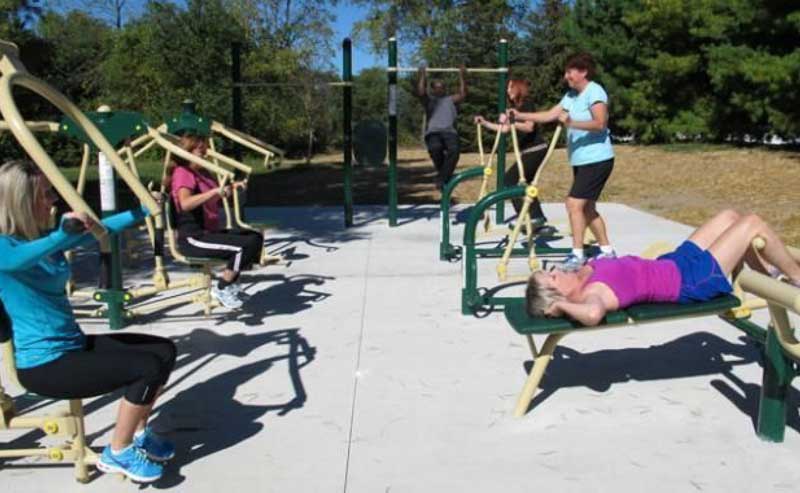 3. Outdoor Parks are Eco-Friendly
One of the greatest benefits of fitness parks is that they are eco-friendly. Equipment used in outdoor fitness parks benefits the environment because:
They do not require electricity,
They use minimal human resources, and
The materials used to construct them (sustainable plastic, steel, aluminum) are recyclable. 
The minimal effect that outdoor equipment has on the environment is appealing to the:
Funder,
Developer, and 
End-user.
If you are a student and you love exercising, but you do have enough time, do not worry. You can seek custom essay writing help and get help with your assignments. This will free up your time, and you can get to enjoy the benefits of working out outside. You can also be a part of the positive environmental contributions linked to outdoor equipment. 
4. Promote Friendships
Individuals who work out outdoors often socialize as they exercise, which strengthens interpersonal and community relationships. These relationships can grow stronger as individuals:
Interact,
Encourage,
Motivate, and
Support each other. 
Outdoor fitness areas also promote friendships because they provide plenty of opportunities to get families playing together. For example, outdoor fitness areas have a challenge course. Challenge course combines fun exercises that children, adults, and families can partake in. When you exercise in an outdoor fitness park, you can make friends while enjoying physical activities. 
5. Are Accessible by Everyone
Even though there are various indoor fitness options, a majority of them are expensive and inconvenient. An outdoor fitness park is a unique gym that does not require; registration, membership card, or monthly fee. Outdoor fitness parks are especially attractive to individuals from lower-income communities. 
In the U.S., individuals from high-poverty countries have higher obesity rates. The obesity rate of high-poverty countries is 145% more than that of wealthy countries. By increasing the number of outdoor exercise parks, especially in high-poverty countries, individuals feel encouraged to work out. Because outdoor fitness parks are accessible to everyone, more individuals get the chance to work out without any restrictions. 
6. Exercise Examples
When you exercise outdoors, you get to set an example for your children or peers. Studies show that individuals who train in outdoor fitness parks are more likely to repeat the behavior than those who do not. Studies also show that individuals who train outdoors train for longer periods than individuals who train indoors. So, when you train outside, you set an example for others to follow since they can see how you are building lasting habits. 
When you exercise outdoors, you also get to encourage change. This is because many people go to outdoor fitness parks because it is convenient or while they are in the park with their children. When you exercise on a regular basis, you become a catalyst to encourage non-committed adults to exercise more. 
7. Attract Non-Exercising Individuals to Outdoor Environments
Outdoor fitness parks are an excellent platform through which adults can indulge in physical activities outdoors. You can persuade individuals who work out in gyms to ditch the gym and try working out outdoors. Many individuals who work out in the gym use:
Dumbbells,
Pull-up bars,
Bench press,
Treadmills, or
Bumper plates
But, you can convince individuals who work out in the gym to ditch gym equipment and try outdoor equipment such as:
High jump,
Exercise walker, 
Joint use pull-up bar,
Recumbent bike,
Bench dip, or
Horizontal chin-up. 
 You can also convince a friend or two who do not work out to try outdoor exercising.  You can show them how great working outside is and share the benefits of outdoor exercising with them. You never know, you can end up attracting non-exercising individuals to these outdoor locations. 
8. Types of Equipment for Practice
In previous years, outdoor fitness equipment consisted of:
Parallel bars,
Chin-up bars,
Sit-up stations, and
Benches. 
With the advancement of time, outdoor fitness equipment has caught up with emerging trends. Outdoor fitness parks now have:
Elliptical machines,
Pull Down and Chest Press,
Riders, 
Rowers, 
Seated Rowers,
Squat and Dip Stations, 
Lat Pull-Down, and 
Double Ski Trainer, only to mention a few. 
Anyone can use all these new outdoor equipment, regardless of age or physical condition. Some of these equipment employ adjustable resistance, so you can tailor the workout according to your abilities.  As the popularity of outdoor fitness parks has increased, so have the variety of equipment. There are equipment designed for use with wheelchairs and equipment designed for users with assistive devices. 
Outdoor exercising is now easier than it has ever been because the equipment accommodates users of all conditions. Your morning practice does not have to be boring anymore. Go to an outdoor park and enjoy exercising using the vast array of equipment. 
Final Word
When you exercise outdoors, you will improve your health, reduce your stress levels, lower your blood pressure, and make new friends. You will also get to use a vast array of eco-friendly equipment. So, what are you waiting for? It is time to ditch the gym and start exercising outdoors.