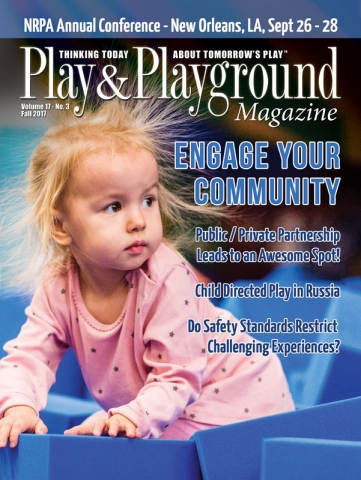 Hello! I'm Sara Bowersox, and I'm excited to be the editor here at Play and Playground Magazine. This is a fascinating new adventure for me - both a vast departure from my past career and a new way for me to apply my skills. I spent nearly 30 years as a project manager in a corporate environment. I've also been quite involved in my local community, serving on the Chamber of Commerce and the Urban Renewal Agency. Editing this magazine and our website, playgroundprofessionals.com, gives me the opportunity to contribute to more communities and to advocate for the benefits of play - physical, mental and emotional - to all of you.
In the last eighteen months, our Ashton Urban Renewal Agency purchased an empty lot that was a weedy eyesore on Main Street and turned it into a pocket park. The committee enlisted help from citizens to design the park and even to plant shrubs and perennials in the flower beds. The agency ordered the benches and trash cans from a local company, Lucky Dog Recreation, and they were manufactured by BPR by Bison. One of the next steps is to place a sculpture in the park, and we are asking for community input on that as well. Every time I drive down Main Street, I see people enjoying this lovely green space, whether it's adults relaxing on a bench, or children chasing each other across the lawn. What a heart-warming feeling to know I helped create that.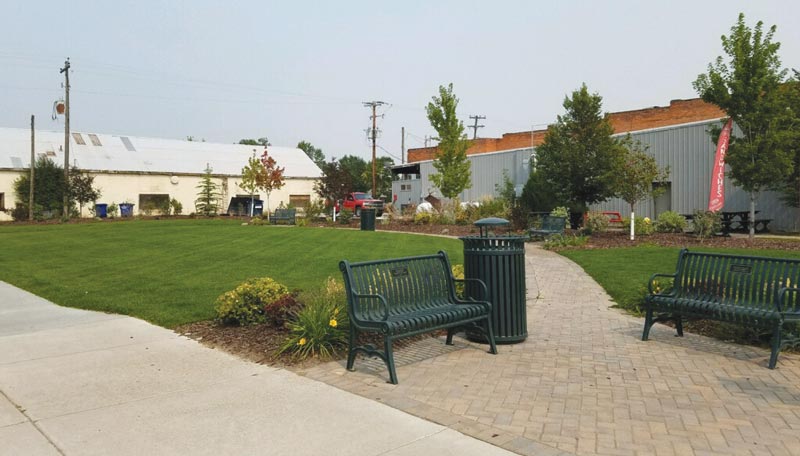 This issue of Play and Playground Magazine explores some new parks and playgrounds that have come together with public and private partnerships. Our communities are invaluable in our lives and those of our kids. Communities can help us build places to play, and play with us in them. We discuss various ways to include all members of our communities in play that helps us all grow. We also cover the current trends to move away from play that is completely structured.
Over the past several years, as I've been shopping for gifts for my granddaughters, I've gotten quite frustrated to find no simple boxes of Legos™. In most stores, you now only see kits. Several of our articles this issue focus on how our current culture puts so much (too much?) structure around children's play. We have practically surrounded them with bubble wrap and taken away any decision-making. How can we offer our kids safety while allowing them to learn how to navigate situations that are not mapped out for them?
At Playground Professionals, we want to bring you the latest information in the industry, as well as prompt you and ourselves to think outside of the "sandbox". You might find that some of our articles test conventional wisdom. We welcome your points of view, and encourage you to comment on these articles on our website playgroundprofessionals.com. Let's grow together, and have fun too!